Expanding your business in Middle Eastern markets can be highly rewarding. However, success in the region is no easy feat. In this article, we'll be looking at some of the disadvantages you can prepare for as well as the challenges you can expect and how to overcome them.
Doing Business in the Middle East
The Middle East holds a lot of potential for success. There are untapped markets brimming with opportunities and wealthy target audiences who are eager to spend their money. That said, reaching this point requires consistent effort and insight into the local markets. The wealthy nations are well developed and primed for business activity.
The Middle East is a blanket term for the region, but every region has its own set of regulations. The UAE, for example, has different rules in each of its emirates - Dubai is primed for international business and a hub for the greater MENA (Middle East and North Africa) market, whereas Abu Dhabi is less so. Notably, there are also some countries in the region facing political and humanitarian issues which affect some of the diplomatic relations.
Many countries in the Middle East attribute their wealth to the oil trade. However, these countries are actively seeking to expand their economies in diverse sectors. This creates a number of opportunities in all sorts of industries.
If you're looking to gain contacts in the Middle East, consider visiting Expo 2020 in Dubai. This event brings world leaders and innovators together in an incredible display of hopes for the future. This is the first time it is being held in the MENA region, and Dubai city is going all out for it.
eCommerce is also growing rapidly, with the Amazon marketplace being a relatively new platform allowing you to enter the Middle Eastern market. This is slowly shifting the famous mall culture that the region is known for.
Other things you should know about doing business in the Middle East come down to patience and communication. You've got to be savvy with your negotiating skills and assimilate to the ways of conducting business here. Speaking on that comes the term 'sabr' (meaning patience). Business deals require commitment and time since audiences here are brand loyal and it will take time to develop trust and relationships in the market.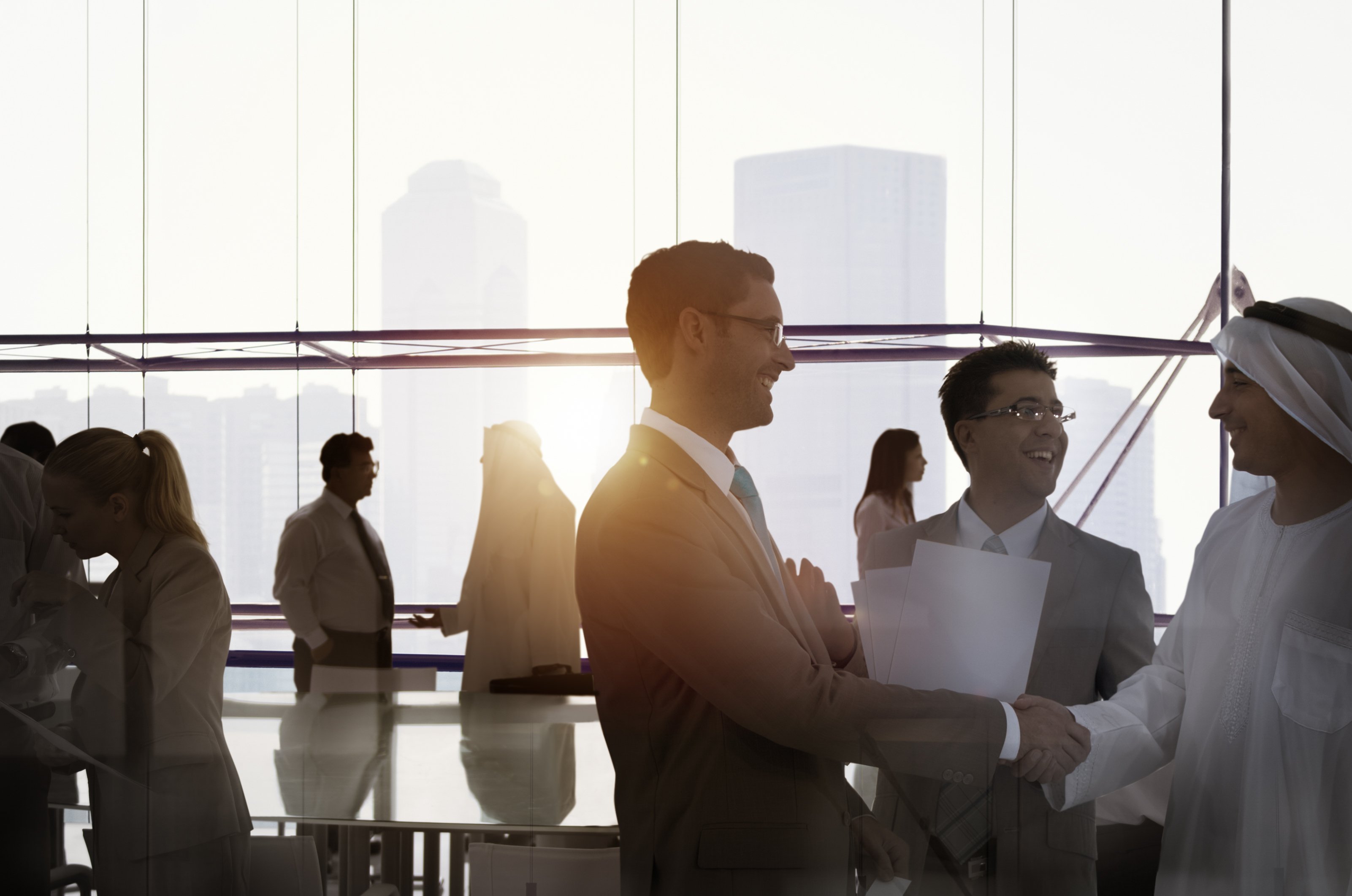 Disadvantages of Business in the Middle East
If you're considering whether or not to set up shop in the Middle East, you may be wondering which disadvantages you'll be facing. Here's what you need to know:
Get localized: First things first, decide where you'd like to do business. An important step is to develop a thorough marketing analysis and understanding of your audience. Each region is vastly different from the next, like differences in Arabic dialects and cultures. The workweek is from Sunday - Thursday in the Middle East, with congregational Islamic prayers taking place on Friday. Notably, the approach is time is also more relaxed in this part of the world.
Get set up: If you're going to have a base in the UAE, you'll need to get set up with office space. Even if you're expanding into the area remotely, you'll need to cover all of your bases in terms of legalities and licensing requirements. Contracts usually need to be drawn up in the official language, so be sure to work with a team that knows Arabic. You also need to consider your approach to HR when hiring and managing employees.
Networking: Some countries require business owners to include a foreign shareholder. Doing business in the Middle East often operates best this way, by partnering with local businesses which provides you with numerous benefits. Finding the right partners is where the challenge comes in. To make this process easier, you can work with a local advisor who has network connections and knowledge about the laws and regulations.
Funds and taxes: Don't be misled into thinking there are no taxes to be paid in the Middle East. Be sure to do thorough research and adhere to regulations as there are hefty fines for those who evade them. Businesses setting up shop in the region will also need to have in-depth business plans and sufficient funding. Working with an advisor can help get you set up with investors. VAT, for example, depends on the market you're in. Trademarks are also required for certain sales, so be sure to factor in approval waiting times.
Your Business Growth Partner
Attaining business success in the Middle East has its challenges, but it is well-worth the effort and an exciting venture! By working with a local advisor, you can minimize all of these perceived disadvantages and expand your business to reach newfound levels of success.
Nexa is a growth agency. Our clients are our partners and we aim to help them develop in the Middle Eastern markets (and beyond). We're ready to assist with everything from your HR needs to marketing in the region. Having a partner is crucial for businesses expanding in the area. Let's discuss what we can do for you. Book a meeting with us to get started.