For software that houses the marketing, sales and customer service, look no further than the HubSpot platform. With all of these functions integrated, your automotive business or car dealership can handle business in the best way possible with tools and capabilities that attract, convert and satisfy customers.
Here's all you need to know...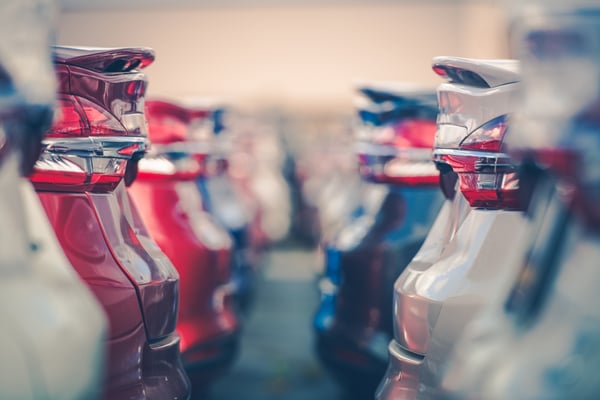 What is HubSpot?
Marketing, sales and customer service are the main facets of HubSpot, an all encompassing software. It is available in 6 languages, with more than 86,000 users in over 120 countries. These users collectively make up the user groups, blogs, socials and inbound marketing which yield impressive results and have helped it reach its award-winning status.
To begin with, there is a basic, free package. As your business grows and the tools and features you need require upgrades, there are premium packages available for you to select from. This makes it scalable to the growth of your business.
In order to unpack HubSpot's offering, here's the basics of what you need to know:
CMS Hub: A content management system with various themes and optimisations available. These are designed to create personalised, functional and secure user experiences.

Service Hub: Customer service software for connecting with leads and customers.

Sales Hub: Insight into your prospects through automations, booking tools, lead qualification and tracking.

Marketing Hub: Increasing the traffic to your site and converting those viewers into customers by creating inbound marketing campaigns that are rooted in lead generation.
How HubSpot works for automotive businesses / car dealerships
HubSpot is suited to a variety of businesses, and automotive businesses and car dealerships are no exception. If you want to take your business to the next level in terms of your positioning and operating processes, you need to think beyond simply having a website. HubSpot's customer relationship management system guides people to and through your business for greater sales and success.
Here's how:
Online searcher:

Attracting people

to your website by effectively creating brand awareness and visibility. In other words, getting traffic to your site. From your website, there are tools to generate leads, which are then qualified and stored. This is crucial for the success of automotive businesses and car dealerships, as studies show that people conduct extensive research on their own before deciding which car to purchase. This means that buy the time they reach your site, they're likely

high quality leads

.

Prospect: This software allows you to engage with people on your site and to educate them about your offering. For automotive businesses and car dealerships, all of your content and offerings need to be clearly communicated. In most cases, these high quality leads are reaching the end of their trip down the sales funnel as they know what they want and are searching for a simple way of accessing your offers. Your CTA's need to be prominently displayed, with test drive bookings available and high quality media to showcase your fleet of vehicles.

Customer turned ambassador: Once you have customers, it's all about keeping them happy. By offering post-purchase check-ins and services, they will feel a trusted connection to your brand and recommend it to others. These kinds of referrals are invaluable to your business.
How to improve your automotive businesses and car dealership with HubSpot
For businesses who may be intimidated by the depths of HubSpot, they needn't be. Firstly, HubSpot simplifies all of your processes and operations. Secondly, they have a customer support team and a community of marketing and sales experts ready to assist if you need it. Your business will be able to have your entire team leveraging one platform, creating a working environment that is all about the power of collaboration. This means the work of the marketing teams, for instance, can easily be transferred and analysed for sales purposes and vice versa, which is essential for automotive businesses and car dealerships. With this, your business can create a supportive and seamless customer experience.
In addition to the tiers of offerings by HubSpot, there are various apps which can be integrated as well. These are available through the App Marketplace, with over 500 apps on offer. With these software tools in hand, you'll be able to manage, integrate and optimise your business's tools, data and processes. For instance, consider this: someone is searching your website and interested in a particular car. They can instantly live chat with you in order to ask any questions or to make an appointment to come see and test drive it. In the world of online, it is all about instanesouness - and this will assist you in securing deals. If they didn't reach out to you, you can send a follow up email that has been automated based on their particular activity on your website. This can bring people back to your site and encourage them to follow through on their interests.
Work with a HubSpot Award Winning Partner
HubSpot's offering is well suited to automotive businesses and car dealerships. As we can see from the above, this software has the ability to grow your business, not only in its presentation and customer service capabilities, but in how you run and improve your business too. Our experience working with the likes of Ferrari, Audi, MG Motors and Volkswagen will help us to understand your requirements and recommend the best modern solutions for your business.
From digital marketing to a fully encompassing business solution, let Nexa, a Diamond certified agency partner guide you through utilising the incredibly powerful and beneficial HubSpot software. Book a one-on-one with us.