HubSpot is an all in one growth platform. It provides businesses with software that can help your entire team provide a seamless experience to customers. With over 86,000 businesses using this software, including many in the education sector, we're sharing all you need to know to help your education business make an informed decision about integrating HubSpot into your school or university.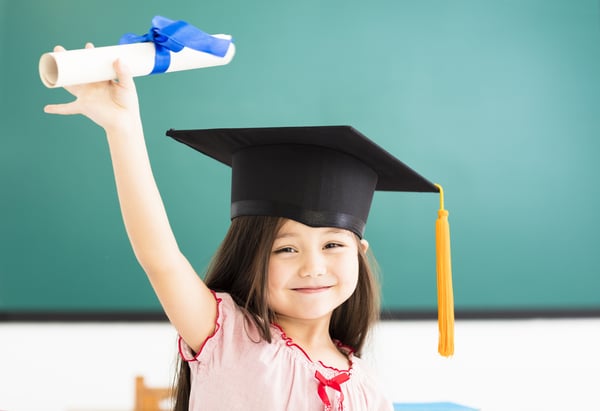 An introduction to HubSpot
HubSpot's all encompassing and award winning software. It comprises three main aspects: marketing, sales and customer service. The tools begin with a basic, free package. Premium packages with specific tools and feature upgrades can then be added, making it scalable with the growth of your business.
HubSpot is a customer relationship management (CRM) platform that allows you to organise, track and build better relationships with leads and customers. For educational businesses, this can be highly beneficial in helping you attract potential students with open day's, to securing their enrollment and working with them until they graduate and become part of your alumni. It is simply using software to help you to arrange and manage the tasks, offers and insights needed to make that happen. This is not only a tool for the ease and optimisation of businesses, however, as there are many tools and capabilities that are designed for creating the ultimate user experience for customers. By visiting your site, they'll be introduced to your offering in a way that is best suited to their needs to aesthetically pleasing and functional design, a valuable content offering and a simple way to engage with your brand. As you can see, HubSpot provides the platform and tools, though you will need to put in the work to make it effective.
Educational businesses know the value there is in learning and with HubSpot, that is no different. We're talking about learning about your visitors, leads and customers. With strong analytical capabilities, you can gain better understanding and therefore provide enhanced services for growth and optimal results. To help, Hubspot has a customer support team and a community of marketing and sales experts. With HubSpot being the hive for all of your business teams, you can ensure your business is functioning holistically and enjoy the benefits of collaborative work. This can help your institution in securing more students and ensuring that the way you operate the business side of things is in line with the values of your business, by providing support and nurturing.
How HubSpot works for Educational Businesses
There are countless education businesses globally that not just use HubSpot but rely on the platform to help streamline marketing and sales activities. In the UAE alone, Nexa has helped onboard or support large universities, medium to large school groups and smaller educational institutes with the features contained within HubSpot's marketing and sales software.
How does HubSpot help Schools or Universities?
The simple answer is that HubSpot helps schools and universities to attract greater numbers of students by aligning marketing with the admissions process.
How HubSpot Helps Schools & Universities to Attract New Students
Many educational institutes face pressures when trying to recruit new students. While the global population does continue to grow, the velocity at which new schools, universities and other education providing businesses are being launched means that there are more places available in most countries than there are students to fill them. In this scenario, schools and universities need to ensure that their marketing and lead generation activities present the most admissions opportunities.
HubSpot can help schools and universities in the following way:
Schools and Universities can create and host websites using the super-friendly HubSpot CMS
HubSpot helps marketing and admissions teams to understand exactly who is visiting their website AND the pages that they are viewing.
HubSpot allows marketing and admissions teams to create Google and Social Media campaigns and landing pages so that visitors from these campaigns can visit high quality, mobile friendly pages.
HubSpot alerts admissions teams whenever a prospective student (or parent) revisits the website. Additional alerts can be created for high-value pages such as 'Fees' or 'Application' pages.
HubSpot can send automated emails to students (or parents) to help nurture them down the enrollment / admissions funnel.
HubSpot can host important documents and application forms that can be tracked (with analytics) so that admissions teams can understand the 'behind the scenes' progress of a deal / application.
HubSpot helps tracks admissions 'deals' in the HubSpot CRM so that admissions teams and management can track real-time progress and for ease of reporting.
This video helps to better explain how HubSpot helps schools:
Managing the entire prospective student to enrolled (and paid) student journey
HubSpot's ability to manage prospect / customer relationships takes people through 4 different stages, namely:
Strangers: Attract people to your brand by having effective visibility which leads to web traffic. From your website, there are lead generation tools, which are then qualified and stored. This is crucial for educational businesses, as choices based on education often begin with research and these first interactions can determine the perception of your institution, influencing whether someone would want to invest their time and money with you.

Prospects: The software allows you to connect with people who show interest and educate them about your offering. This way, you can nurture these leads and learn about their activity to inform your next steps. This means that your educational offering needs to be well explained, informative and enticing. People should feel excited about the content and eager to become part of your community. With HubSpot you can automate your communications based on the users interests, for instance if people take specific interest in your primary school, you can have an email sent to them relating to that part of your school for specific targeting to meet their needs.

Customers: When it comes to education, customers are really the students, so getting their feedback in testimonials can be a great and authentic marketing tool.

Promoters:

In the most ideal scenarios where your customers become loyal. In educational terms, this means referring others to you and having the students want their future kids to experience the same schooling experience. It is therefore important to foster engagements with them in order to maintain these relationships.
Training Education Personnel how to use HubSpot
HubSpot has an Academy, allowing its users to educate themselves in order to make the most of their platform experience. This is very much in line with educational businesses, who know the value that education can add, both personally and professionally. In addition to this, there is a HubSpot Growth Platform designed to compliment the inbound marketing approach to conducting business. Inbound marketing is a methodology that attracts people to your brand with content, website optimisation and branding. HubSpot makes this easy and is the kingpin of this approach. This is particularly applicable to educational businesses, as the kind of branding and service you offer is a reflection of what your institution can offer, therefore playing a major role in the decision making process.
To summarise
With the capabilities mentioned above, it's no wonder your education business is considering using HubSpot software and integration. Let the power of technology work for you and propel you and your team towards success, with solutions that are scalable in relation to your growth.
Trust an Education Marketing Award Winning HubSpot Partner
Nexa has been recognised as an outstanding partner for Education businesses with multiple awards over the last last few years:
Best Integrated Marketing Campaign at the MENA Search Awards in 2017 for our work with the College of Fashion & Design
Best Integrated Marketing Campaign at the MENA Search Awards in 2019 for our work with Arbor School
Nexa is a HubSpot Diamond certified agency partner. Let our digital agency guide you to success with software solutions by HubSpot. Contact us to get started.