All kinds of brands are making waves in the metaverse. While the metaverse is still in its early days, businesses are entering the space to build their brand presence in various ways. Let's take a look at the best case studies so far, covering a diverse range of business sectors.
Best Brands in the Metaverse Case Studies So Far
Ready to read all about how brands are building their sphere of influence in the metaverse?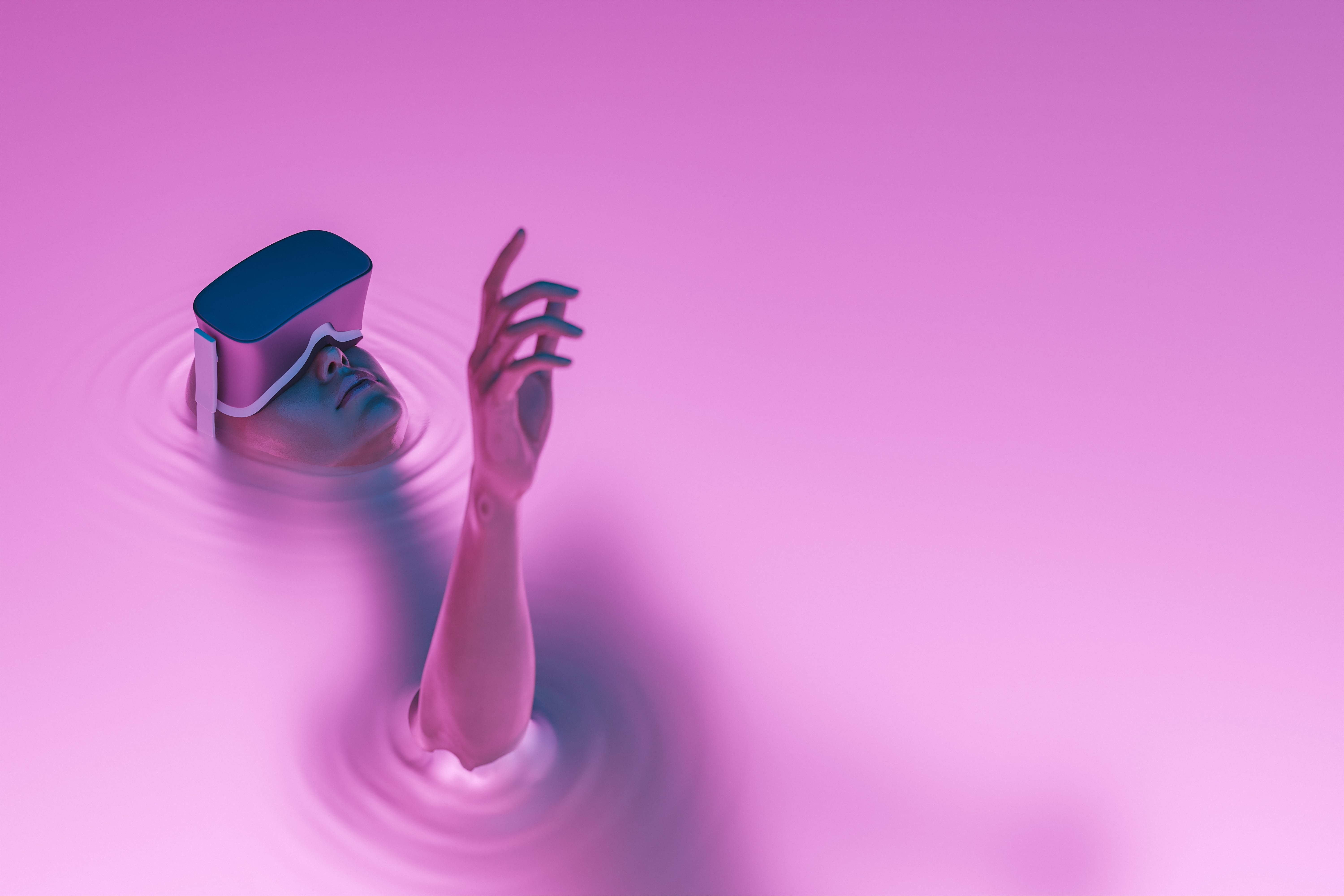 Disney - Entertainment
Disney has plans to become the happiest place in the metaverse. They are linking the real and virtual worlds, and have already begun selling a collection of "Golden Moments" NFTs in a partnership with VeVe. Disney Plus will form the platform of the brand in the metaverse, creating experiences that bring park, movie, and book experiences all in one. For Disney, the metaverse presents an opportunity to share stories without limits and they have already purchased a patent for the technology to create a theme park in this virtual world.
Adidas - Fashion
Adidas has entered the metaverse in a partnership with Coinbase and The Sandbox Real Estate. The announcement has been vague so far, but they now have a big plot land in the metaverse and are planning the design of the brand's future with collaborators. Adidas has also released a massive collection of NFTs - 30,000, in fact, which all sold out. The majority of these were reserved for qualified buyers, and all sold out in minutes. They're now available for resale on OpenSea.
Gucci - Luxury
Gucci created the "Gucci Garden" on Roblox. Here, you can discover the brand, which is quoted saying:
"Step into the world of luxury fashion and experience a one-of-a-kind, interactive virtual exhibit inspired by Gucci Garden, a living, collaborative, and creative space in Florence, Italy. Begin your journey by stepping through the arched doorway. We're celebrating 1M+ visitors by gifting the community with a brand new virtual item created by Rock Vanguard, now available in the Gucci Garden experience. Find it now!"
Essentially, your avatar moves through the Gucci store and can shop products. The garden itself is surrounded by pink walls enclosing greenery, with archways along the wall that you can explore.
Coca-Cola - FMCG
Coca-Cola proved to be one of the most popular brands, with an NFT collecting $575K at auction in 2021. According to Coca-Cola,
""Fans of the Coca-Cola brand expect the same iconic and optimistic experiences they're used to in-real-life in the digital world," said Oana Vlad, global senior brand director, Coca-Cola Trademark. "Magic happens when communities and partners can make the brand their own. We loved how Decentraland embraced the brand and created unique experiences. And we loved seeing NFT and metaverse artists take the iconicity of the brand and put a fresh, modern twist on it."
In their latest brand expansion in the metaverse, the Coca-Cola Creations platform is set to focus on limited-edition product innovations and digital-first experiences with fantasy-inspired products that cross between the physical and virtual worlds.
Hyundai - Transport
Here's a first look at Hyundai in the metaverse, which represents limitless travel.
The brand's vision for the metaverse is one of "metamobility." They plan to facilitate the movement of people in the real and virtual worlds, across any kind of terrain with situational awareness. They plan to introduce advanced robotics that will expand the human experience, from cars to space travel.
Microsoft - Big Tech
Microsoft's role in the metaverse will see an interactive iteration of online spaces. They will help you to improve your digital representation with your physical being. By having a closer representation of yourself online, you can collaborate in real-time and expand on the opportunities of remote working environments. Here's a look at Microsoft Mesh, which utilises digital intelligence to enable presence and shared experiences from anywhere, on any device through mixed reality applications.
Shopify - eCommerce
Shopify continues to grow in line with the continued expansion of the eCommerce industry and are expected to be the official retail partner for Meta. So far, they have introduced easy-to-use 3D and augmented reality tools to enhance the online shopping experience. Shopify has also opened an NFT marketplace where tokens can be traded, making it an accessible space to purchase digital assets.
Sotheby's - Art
You can find Sotheby's in Decentraland. You can head into the gallery and see the art available to purchase. It contains all the relevant information about the art if you're interested and makes bids for them. The Sotheby's platform is a dedicated space for digital art collectors, displaying a curated selection of NFTs. They also have lots of exclusive art on offer, plus links to collectors who are willing to trade their pieces.
Brands in the Metaverse
That wraps up our overview of the best case studies showcasing what brands are doing in the metaverse. There are many avenues that businesses can take in this regard, and it's an exciting space that continues to unfold. Which brand are you most excited about?
Here's a guide on all things metaverse. The big question is, how will your brand translate its experience in the metaverse? Speak with us at Nexa. We can assist with:
Selecting the right land
Facilitating the purchase
Helping you to build within the metaverse
Marketing and PR strategies for the metaverse
Ready for a deep dive into the world of web 3.0 & the metaverse? Here's a guide on everything you need to know in order to become a pioneer of the future, with an array business opportunities to unlock.
Download the White Paper and start your Web 3.0 journey today.