Today, WhatsApp is the world's most popular messaging app, with over 2 billion monthly users. In fact, the monthly WhatsApp user is higher than that of WeChat, Telegram and even Facebook Messenger. With WhatsApp taking center stage in communication across the globe and with such a high number of users, it is no wonder the app is able to help businesses engage with customers in a more personalized and engaging way.
Below, we take a look at the power of WhatsApp and how you can leverage the app's business functions.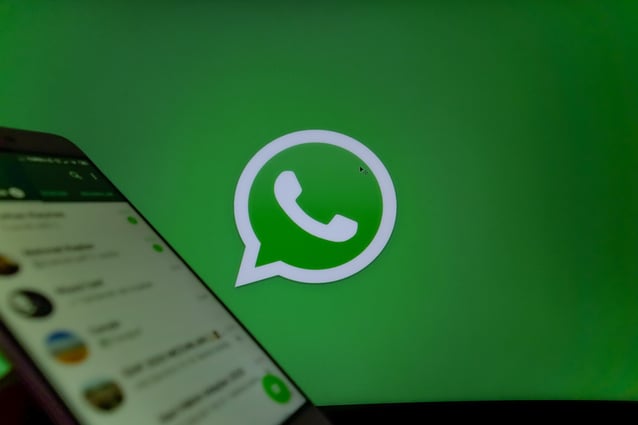 What is WhatsApp for Business?
Launched in 2009 (yes, you heard it right), WhatsApp is the most renowned mobile messaging app in the world. Available in over 180 countries and in 60 different languages, WhatsApp is a part of our lives and has become second nature when it comes to communication. As stated previously, the app has over 2 billion active users per month, and this traffic represents an enormous opportunity for businesses to market their offerings, generate leads, build interest and boost sales.
In 2018, WhatsApp capitalized on this reach and launched WhatsApp business. The variant of the app is meant to be used by business owners who want to leverage off WhatsApp's usage and popularity. In the beginning, the business app was built for small businesses looking to reach the consumer but soon the app became popular and is now also being used by larger organizations looking to send high volume B2C support and notifications.
But what does the app offer and how can it benefit your business efforts?
WhatsApp for Business Offerings and Benefits
WhatsApp technology allows for instant communication with friends and family members, and this same context can be powerful when applied to business and consumer communication.
Below, we outline what the WhatsApp Business App offers and how it can better your business:
Catalog Display: This is a powerful offering and is especially useful for businesses in the eCommerce industry. When you create a WhatsApp Business profile you will be able to showcase your product or service offerings and include brief descriptions including photos, price and links. This makes for greater product or service visibility and allows for instant conversion.
Instant Responses: With WhatsApp for business, you can save time by using present responses. The app allows you to create predetermined responses to answer some of your most frequently asked questions. This ensures that your potential or current client receives the information they require at the click of a button - making for excellent customer service and increased brand trust.
Customer Segmentation: Similar to a Customer Relationship Management system, you are able to organize your contacts, leads and chats making for easy retrieval. You are also able to manage your chats by using specific filters and sort them by groups, broadcast lists and unread messages. This ensures no client or potential client gets left behind, and you are able to track lead progression seamlessly.
Stats and Analytics: When it comes to marketing and sales - data is vital. WhatsApp for business has the power to generate reports for basic metrics including messages read, delivered and sent. This will help you understand your client in greater detail, identify issues in your marketing tactics and amend where necessary. It is with this kind of data that you are able to understand customer behavior, which in turn helps you in creating a buyer's journey that works for them.
HubSpot CRM Integration: HubSpot is one of the world's most trusted Customer Relationship Management tools and is used by businesses all over the world for the purpose of inbound marketing, departmental alignment and lead generation. HubSpot recognized the power of WhatsApp in the business space and now the two can be integrated. You can now map business-related conversations between a business and its customers directly inside of HubSpot - making for effortless marketing, sales and service alignment.
Distribution Lists: With the app you are able to create broadcast lists which means you are able to send the same message (campaign) to a large number of users at the tap of a button.
The above functionalities improve the entire customer journey and better align your sales, marketing and customer service efforts.
The offerings and functionalities of the app are vast, so are there any limitations one should be aware of?
It is important to note that the app is easy-to-use but it only has basic automation functionalities. However, if you want to extend this automation functionality to integrate a chatbot for advanced messaging, you'll need to invest in the WhatsApp Business API. This version of the app is geared toward larger organizations.
The only other issue a person may have with setting up the app comes down to a "number." When you set up your WhatsApp for business, you'll need to have a separate phone number or turn your personal phone number into your business account. That's about the only hurdle you'll have to face to be honest. And let's be real, it's pretty easy to make compromises in that regard.
All in all, it's clear that the benefits outweigh the limitations. And considering the fact that the app is free to use (yes, again, you heard it right) and helps you connect with your ideal target market on their terms, it is quickly becoming a necessity for businesses of all sizes and industries.
The Wrap Up
All you have to do to get started with WhatsApp Business is download the app. It is a convenient channel for businesses and you'll want to get ahead of your competitors when it comes to WhatsApp communication for marketing, sales and customer service.
How We Can Help
If you are interested in creating and implementing a powerful WhatsApp strategy for your business, we are here to help. We are also a HubSpot Diamond-Partner Agency and are able to assist you with WhatsApp and HubSpot integration.
Here are some benefits of the HubSpot & WhatsApp integration:
2-way sales interactions can be mapped into HubSpot. This allows businesses to trigger automation based on specific responses.
Send and receive messages inside of HubSpot CRM
WhatsApp conversation histories can be found inside of your CRM
To get started, contact Nexa using the 'Request a Quotation' button on this page.