Search Engine Optimization, commonly referred to as SEO, is the process of improving the quality and quantity of website traffic or web page traffic from the search engine results. SEO is a tactic designed to target organic traffic rather than to direct paid traffic to the site.
As a digital marketing strategy, SEO considers how the search engines work, understands search algorithms, unpacks user intent and analyses user behaviour in order to optimize website or webpage reach.
However, it is not a simple process and SEO consists of a variety of specialized tactics including:
On Page Optimization
Off Page Optimization
Content Creation
In this article, we will be unpacking content creation for Search Engine Optimization. But before we dive into the ins and outs of content creation for Search Engine Optimization, let's take a deeper look at what SEO is and how it works.
How Does SEO Work
Search engines such as Bing and the big man on campus, Google, use bots to crawl web pages. These bots go from website to website, collect data about the pages and then go on to place the sites in an index. The index is like an online library and helps users find what they are looking for online.
Once a page has been crawled and indexed, algorithms analyze the pages to determine where they should appear in the search engine results for a given search query. This is why SEO is so vital for businesses - no one wants to be placed on the second page of the Google search results.
Content creation plays a massive role in helping search engine bots understand what a website represents and this in turn, determines the page's relevance when it comes to search queries. With this in mind, let's take a look at the importance of content creation for Search Engine Optimization and how you can optimize your content for maximum results.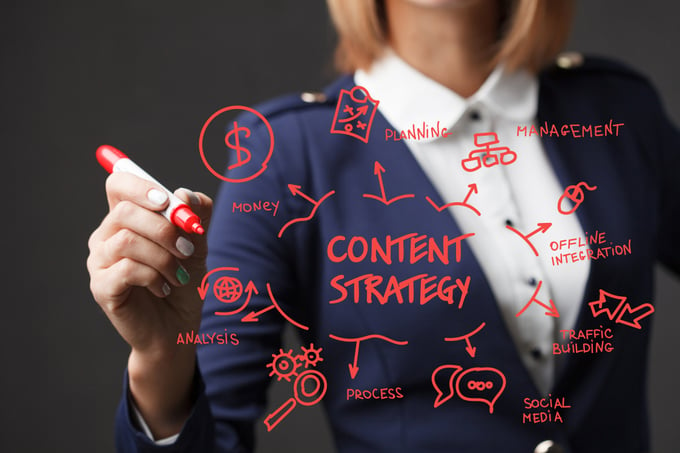 Introducing Content Creation for Search Engine Optimization
SEO and content marketing are intertwined and rely on each other to be successful. You see, without top quality content it becomes next to impossible to attain the full benefits of SEO. By having relevant and helpful content on your website, you motivate the user to stay on the site for longer which positively impacts your search engine rankings. This is just one of the benefits of content marketing for SEO - let's take a look at a few more.
The Benefits of Content Marketing in Relation to SEO:
By creating high quality and well optimized content your website will generate a higher Click Through Rate. Google considers this an important factor when it comes to ranking and indexing your website. The more users that click on your link - the better your chances of ranking high in the search results.
In our SEO guide for on-page optimization we discussed the importance of backlinks for SEO purposes. By generating high quality content you are sure to attract high quality and authoritative backlinks that lend to the credibility of your website and your content in general. This plays a big role in helping you rise up the search engine results.
By incorporating relevant keywords in your website content, Google and related search engines are able to understand the content and context of your website in greater detail. However, quality content is vital and keyword stuffing is a big no-no. The lesson, incorporate keywords strategically across your website and make sure they suit the flow of your content. Quality content is key!
By creating high-quality content for your website you are creating a better user experience which (as stated previously) keeps the user on your website for longer. But high quality content doesn't just involve the text on your page, it is also about creating content on your site that is easy to navigate and content that consists of good meta descriptions (see our SEO guide to On-Page optimization for more details).
Essentially, SEO cannot work without content marketing and marketers need to understand that both digital marketing elements complement each other.
Now that we understand the benefits that come with content creation for SEO purposes, let's take a look at how you can write successful SEO content.
How to write SEO content
Content for SEO is not just content, as stated previously it needs to be helpful and of a high quality in order to keep a user on the page for longer.
So, where do you begin?
In order to craft SEO content, there are a few important fundamentals that you need to know:
Formatting: It is important to use headlines throughout your content, whether it be for a blog post, article or product page on your website. Headlines (also known as H1, H2, H3 (etc) tags) not only help the reader navigate your content, they help the search engines pick up specific keywords which in turn, helps your page rank for the right search queries. Bullet points are also important when it comes to content creation as they make for easy reading and easy page navigation - keeping the user on your website for longer.
Keywords: Invest time in doing keyword research for your business and discover the words or phrases users are searching for when researching your product or service offering. By using the right keywords, you are helping search engines understand your content and the context of your website.
Linking: Internal linking to other pages on your website and backlinking to authoritative content from other websites will improve your SEO as this provides credibility to your content.
Readability: Make sure that your content is easy to read. This does not mean you need to dumb-down your content, rather tell your story in a way that is easier for your audience (and the search engines) to read and understand.
Now that we have an understanding about what you should focus on when creating content for your website, let's take a look at the types of SEO content you should focus on.
SEO content includes:
Product or service pages
Blog posts
Lists
Long form articles
E-Books or E-Guides
Videos
Directories
Glossaries
Infographics
These are just a few examples of content creation for SEO purposes but in reality, the possibilities are endless so don't ever be afraid to get creative.
The Wrap Up
Quality content can market your business in more ways than one.
It is what attracts online prospects and it is what informs the search engines. Whether it be videos, informative blog articles, or e-guides, high-quality content has a significant effect on the effectiveness of your SEO efforts. With this in mind it is easy to see why content creation generally makes up a third of marketing budgets.
The team at Nexa have worked with brands from various industries to create award-winning content creation that helps with SEO performance. We understand the power of content and believe all businesses need to harness it.
Contact us today for all your SEO and content creation requirements - and get ranking!