Healthcare is a rapidly growing industry, with technology being the driving force behind this growth. With such growth comes the requirement of efficiency with the industry, as well as significant expansion. That being said, healthcare marketing has changed drastically since COVID-19 changed the way the world runs. As a result, numerous global medical events have been cancelled, postponed, or moved online. As we continue into the recovery phases, it is expected that these events will resume. However, with uncertain futures, healthcare marketing should be preparing for alternative ways of conducting business.
Changes in the Healthcare Industry
Marketers ought to pay close attention to the expansions happening within the industry but monitoring the changes can only assist you in preparing for what's ahead. Along with a vigilant approach, healthcare businesses need to be as agile and as adaptable as ever in response to these unstable times, where volatility is rife. COVID-19 has provided healthcare business with challenges, which were almost impossible to predict.
The impacts are expected to have long-lasting effects for healthcare marketers and with that comes an increase in competition and demand. Additionally, there are many new procedures and protocols in place - including ones for marketers specifically. For instance, there has been a pause on traditional marketing for many healthcare businesses, as well as marketing campaigns which have been delayed and others with longer review lead times.
This is coupled with the postponement and cancellation of various medical events and conferences. These are essential for the healthcare industry, as the networking and showcasing by industry professionals is paramount to the success of their businesses. To combat this, many professionals have to ramp up their digital marketing - you can read more about that here.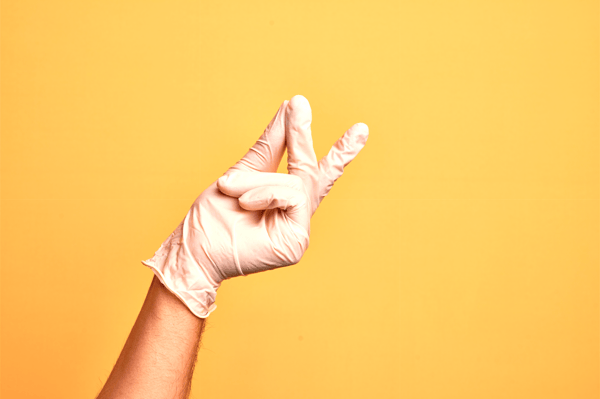 These are the 3 key takeaways that healthcare marketers need to be doing:
Work on

brand awareness and reputation management

through communication and public relations. Healthcare marketers need to ensure that they are seen and known in their field in response to the high levels of demand and competition.




Education

is paramount in creating value for your consumers and significantly aids buyers in making decisions, not to mention helping in their response to patient care which has also seen an increase in information sharing. People want to know all of the facts, from prevention, through to symptoms, tests and cures.




Focus on

long term strategies

that are geared towards growth. This industry is only set to grow, so businesses need to prepare their businesses to scale accordingly.
How to Find Buyers
The value, as mentioned above, is a critical element for your marketing strategy. Businesses may need to adjust their USP accordingly, though it is essential that this is communicated with their audience.
All healthcare marketing communications need to be clear, accurate and proactive in 2022. This is the only way to effectively respond to buyers needs for useful solutions that are trusted. They also want to work with brands that are perceived as being transparent and compassionate - the wellbeing of the patient is vital for healthcare professionals and organisations and this should come through with your messaging and sales content.
Search engines have reported a high number of searches for medical information. Therein lies opportunity as well - so marketers need to be producing high-quality content and ensuring that they publish and optimise it for brand visibility. That means website updates are needed, as well as reviews on the content in automated emails. The communication with your audience needs to be highly personalised, and all updates to your offering need to be shared. Strategies must be put into place to assist marketing teams, such as standardised protocols and enhanced support offers - for ways to achieve this, consider using HubSpot for your healthcare business. Your SEO also needs to be reconsidered - for instance, you may need to tweak your content to appear in more local searches and match what people are looking for currently. What's more important than ever is that your content ranks highly and that your UX is up to scratch, as this will also be factored into SEO ratings in the future.
Consistent and predictable generation of new sales leads is also vital for healthcare businesses in the digital realm. With the lack of trade shows, which is often the primary source of sales opportunities, new tactics must be employed to fill this void. Digital marketing campaigns can help but we'd recommend using more direct and personalised tactics such as Account Based Marketing as a tactic for healthcare businesses to engage, educate and converse with potential buyers. Here's how Account Based Marketing works:
Healthcare Marketing Moving Forward
So, to round off our discussion, we leave you with this: digital is the way forward. Digital marketing needs to complement your digital sales. To boost your online sales, you need to reach new customers, upsell, cross-sell, build long standing relationships with current customers and win back lost customers. The best ways to do this are to manage customer expectations while producing them with clear value propositions, ensuring you can grow, improve your ability to digitally showcase your business where events are not possible, and optimise your budget for ultimate levels of efficiency.
Healthcare marketing is a hot topic of 2022. The key to navigating this growing industry will be in business strategy, as well as your ability to find alternative, digital solutions to stand out from the competition and meet the increased levels of demand.
Work with marketing experts. Contact us at Nexa to discuss your healthcare marketing needs. We're a multi-award winning healthcare marketing agency has won numerous awards at prestigious digital marketing events.