Hiring a marketing consultant for your B2B company can assist you with expert guidance when it comes to your marketing. They will assess your current marketing and then recommend and implement changes that are geared towards improving your operations. These consultants are industry experts with the ability to grow your business.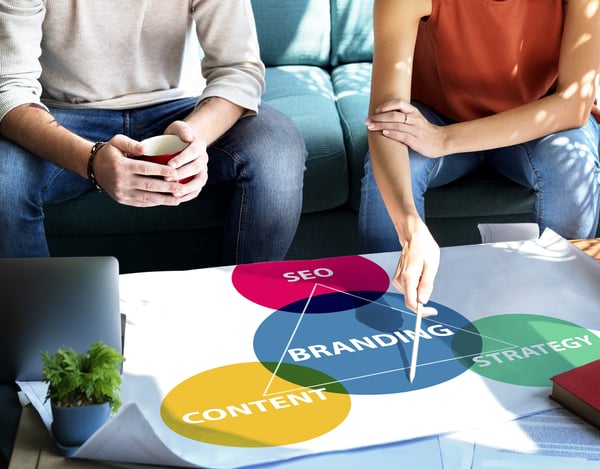 Marketing at its core communicates how your business provides solutions to your target audience. B2B marketing has a relatively small audience with great purchasing power. The buying decisions tend to take longer than B2C models, so the process of marketing during these phases is crucial in securing sales.
Marketing consultants know this process inside and out, hence they're able to apply it to your business model with ease and efficiency. Many marketing consultants will have reports featuring case studies of showcasing their track record, with the figures to illustrate how their services can improve your ROI and to help your business grow in the long term.
The role of a marketing consultant
Marketing consultants are marketers before they are consultants. They're there to impart their skills in the best way suited to your business. They are often digitally driven, as a lot of B2B marketing today happens online. Their strengths lie in finding opportunities that your business can capitalise on with credibility and trust. Their role covers the stages of awareness, education and influence with your target audience.
Marketing consultants can assist you in developing and maintaining strong relationships, the very crux of B2B marketing. They know what it takes to catch the attention of business execs and how to pitch to them successfully. They'll ensure that your business is visible in the market and well equipped in offering helpful guidance.
The solutions you're providing need to be clearly defined, as does your audience. With this knowledge in hand, you can accurately target them and walk them through the sales funnel. One of the significant changes in B2B marketing in recent years is changing the outlook from being business driven to being people driven - that is, considering the people at the businesses you're working with. This is what provides the basis for building and maintaining strong bonds. A marketing consultant knows this and is powered with the techniques to implement it.
It all begins with a marketing audit. Your current strategies and efforts will be deeply analysed and assessed. The consultant is then able to identify the key issues and missed opportunities. They will also assess your competitors. They will determine your market segmentation, target market personas and positioning.
The recommendations are then presented and upon agreeing to a strategy, they will proceed with the implementation. The marketing strategy they develop will be based on guiding your audience through the journey of making purchasing decisions. This will be devised in full, covering all aspects of the marketing plan, including the budget and KPI's.
The consultant will facilitate the changes and offer full support. This includes: lead nurturing, lead generation, post sales service and referrals.
The rates of hiring a marketing consultant are often market related, taking into account the value of time and effort that they are able to add to a business. The kind of working relationship developed will also impact this, depending on whether you're working with a consultant for a specific project or campaign, or on a contractual basis.
Helpful techniques
The role of a marketing consultant does not stop at the strategy. In addition to this, they will be able to assist your business in growing through creative and technical means that support that strategy. These include:
Website optimization
Inbound Marketing
Social media marketing
Pay-per-click advertising
Account Based Marketing
Public relations
Business writing
A/B testing
Benefits of a marketing consultant
Expertise: This consultant is an expert not only in marketing but down to a particular niche - in this case dealing with B2B in a particular industry. They will be providing valuable insights to improve your business through strategy and solutions that have been proven to produce results.
Leads: Generating traffic and dealing with leads, both generating and nurturing them are among the top challenges faced by businesses. The consultants are marketing wizards in this regard and will be able to attract and secure them for your business.
Objectivity: These are industry experts who can offer alternative viewpoints, which is helpful in developing and improving your strategies. They may suggest new concepts or help navigate uncharted marketing territories for you. This can include customer relationship management (CRM) and account based marketing (ABM).
Teaching: During the implementation stage, the consultant can train your staff on how to successfully carry out the recommendations. This knowledge and skills sharing will be beneficial for your business in the long term.
Utilising the services of a marketing consultant can benefit B2B with expertise and resources that will improve the relationships you build and in doing so,expanding your bottom line.
Are you in the market for a B2B marketing consultant, from a growth focused agency that can help your business grow? We at Nexa can assist with developing your marketing strategy. Contact us to get started.