Webinars have become all the rage, and for good reason. This is a medium proven to provide a business with high quality leads and conversion rates. However, in order to be successful with webinars, you need to execute them properly. An agency can help your business achieve just that. Here's how…
One may think hosting a webinar is something that can be pulled together quickly. After all, the video recording capabilities of most laptops and smartphones are high quality, right?
The thing is, webinars require the time of interested participants. These are your potential customers and you're asking a lot of them - their time, a person's most valuable asset. So what you provide to them in exchange needs to be of high value, or the entire webinar can backfire.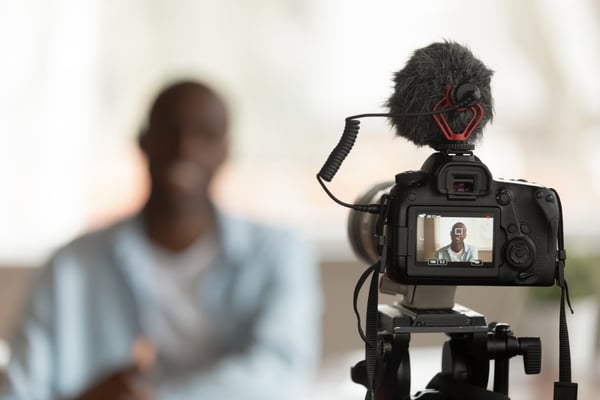 Webinar Marketing Agency
Webinars provide your business with a way to connect with an interested audience. The interactive nature and exchange of valuable information is what can foster important relationships and ultimately lead to conversions. Some of the main reasons for poor webinars start from a lack of preparation, which results in low quality registrations, poor presentations. This often results in a failure to move people further along the sales funnel. Marketing agencies are well equipped with all of the tools and expertise needed to produce off a successful webinar. They do this through a carefully devised and tailored strategy, providing you with a complete package that covers pre-, live- and post-webinar event services.
Pre-event Planning & Preparation
Planning cannot be underestimated as it is where the bulk of the work comes in. It is also where an agency thrives. They will be pro's at implementing successful webinars and guide you from the research stages and beyond. The benefit of an agency is not only the expert guidance, but the networks which they can put you in touch with, including possible access to suitable audiences too. Another key aspect is the technology they have at their disposal, including both software (operating systems) and hardware (the camera equipment and environment for video production).
First things first, a team will be selected and given specific roles in order to ensure everything is taken care of. Based on research, you must determine a relevant topic of interest and matching title.
The structure needs to be carefully planned out, including the style and format. Depending on what you decide, you'll need to secure, for instance, a presenter, guest panel, whiteboard drawer or content creators. The structure of the webinar is based on the purpose of it, whether it's for product awareness, education, internal, lead generating or customer nurturing. The optimal day(s) and time(s) will be selected for the hosting of your show, as well as the frequency required.
Finally and crucially, the content itself needs to be created. This may include the need of a script writer or a creator of high-quality presentations that look professional. The most important part of a webinar is that the content provides value, so this needs to be carefully curated, well presented and well timed.
Another key element in the pre-event stage is the promotion of the webinar. The agency will create a calendar of various marketing activities leading up to and after the webinar. The first step is to assist you in building a landing page, as well as adding pop-ups or banner notifications on your website. This then needs to be optimised to ensure that it gets as much traction as possible. Teaser videos are great for sharing and generating interest. Promotional methods will include email marketing, social media marketing and partner affiliations. The agency will also market your webinar using a range of marketing channels from search engines through to social media platforms so that as wide an audience as possible, are exposed to your event.
Each marketing tactic will include a clear Call to Action driving traffic to a specially created landing page that details the specifics of the forthcoming webinar. On this page, visitors can register for the webinar - typically by completing a data collection form.
The Webinar Event
We have covered what it takes to host a webinar and how it can help your business grow before. An agency can assist with the practicality of this behind the scenes, being on hand to carry out all of the pre-event planning including assisting your team with test-runs, sound and visual checks to eliminate the risk of technical issues during the live event. The agency will also help you to record the webinar so that it can be edited, hosted and redistributed after the event and to newer audiences.
Post-event
Once your webinar has concluded, the job of the marketer continues. Many opt to re-purpose the recording of the webinar to provide it in an on-demand format. This will likely require some editing and then publishing and promoting, all of which an agency can help you with. You will also need to follow up with the attendees to say 'thank you,' providing them with any important links or sources. If it is a series, you can then send reminders for the next show.
It is also important to determine what the feedback is - either through analytics alone, or sending surveys and polls to the viewers directly. This information can assist you in the webinar reviewing stage. As with any marketing activities, you should be analysing the data in order to determine your accomplishments and find ways to improve going forward. Things to consider include the waiting time, reception and questions asked. Agencies will be able to do this for you, often using advanced technology that can provide in-depth analytics which is then assessed and reported back to your business.
Webinars can work wonders for your business. What you need is a marketing agency to ensure that you produce and deliver the best possible webinar experience to potential customers. This can help your business to grow in the long term with new customers and marketing techniques under its belt.
Looking for a Webinar Marketing Agency?
We can help your business determine if a webinar is right for your business, help you plan, attract audiences, optimize content and manage communication to attendees and non-attendees after the event. .
Book a meeting with us at Nexa.