Digital strategies can help all sorts of businesses and projects grow by increasing their reach and viability in the market. That is also true for cryptocurrencies, although marketing in this industry is distinctly different to any others. Here's how.
While cryptocurrencies have been around for quite some time now, the concept and jargon tend to go straight over people's heads. There's coins and blockchains and block mining, but what does it all really mean? This is where marketing can have a powerful effect, as it can help in explaining concepts and sharing with the cryptocurrency communities online.
In the simplest of terms, cryptocurrency is a digital asset that uses encryption called cryptography for security purposes. What separates it from traditional currency is that it is not issued by a specific authority and has no tangible value. Users can make purchases using cryptocurrency with pseudonymity. There are a number of types of cryptocurrencies. Some are used to make purchases, and others allow for the creation of coded 'smart contracts.'
Statistically speaking, 90% of crypto startups do not gain traction. All the technology and development can't take the project far without people knowing about it. That is what makes marketing necessary.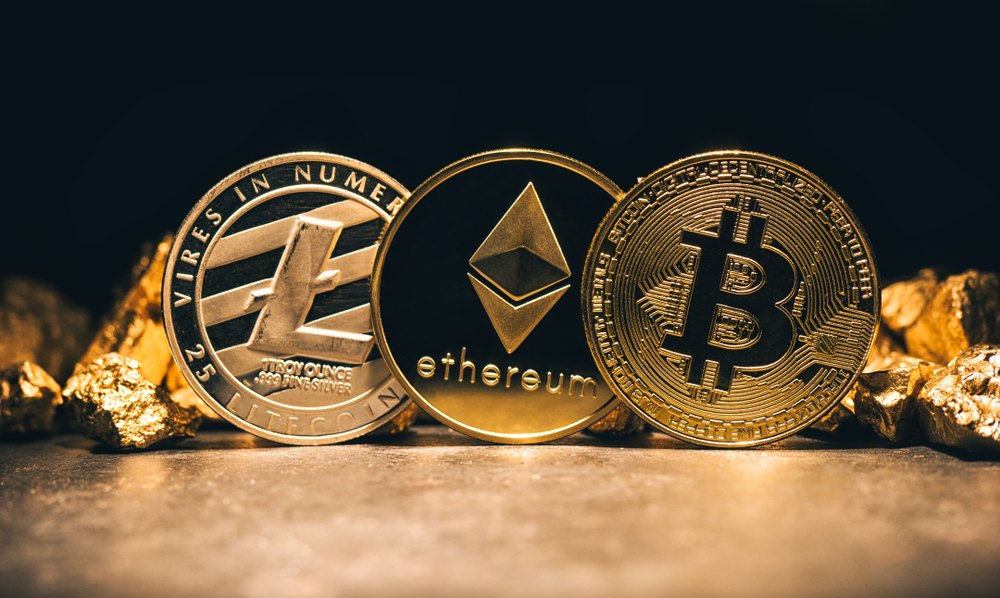 Marketing Techniques to Grow Cryptocurrency Projects
While you'll plan a specific strategy that matches your needs, the techniques for marketing follow a similar pattern. Once you are ready to take your unique brand or project to the market, be sure to include the following aspects in your marketing strategy:
Websites: You'll need a website for each project that includes all of the investors may require. It needs to explain the technology, the projects, and development documentation.
Blog: The website needs to have a blog that aims to reach people and bring traffic to the site. This will form the primary means of communication with your audience. News within the cryptocurrency world occurs quickly, and needs to be shared promptly. Other content that needs to be shared includes updates, events, and milestones that affect investors.
Search engine optimization: Optimizing content is imperative, so be sure to do keyword research. You need to produce a steady stream of content and ensure that it is kept up to date. Another key to SEO is that while your efforts need to be planned and intensive, they will require patience in terms of seeing returns.
Public relations: Focus on working with people in the media industry who can help share your story. You can also contribute as a thought leader, and ensure you are networking at events to increase your exposure.
Search engine marketing: Advertising online can help boost the awareness and interest in your crypto project. Banner ads on financial and crypto-based sites are a great start.
Email marketing: This is a great way to communicate in a direct and personal way regarding relevant and necessary information.
Podcast marketing: Whether it's your own or you get involved with other podcasts, these audio spaces are great platforms to share insights related to cryptocurrency projects.
Influencer marketing: Since crypto still raises safety concerns for some investors, working with influencers who are revered and trusted can be greatly beneficial.
Affiliate marketing: Following in a similar fashion, there is also affiliate marketing. This leverages third-parties by encouraging others to bring sources to your cryptocurrency projects. Another option is bounty marketing, where participants are rewarded for taking certain actions.
Social Media Marketing: Cryptocurrencies rely on social media marketing, specifically:

Twitter: Investors use this app for news and trends, so having a presence here means you'll have the eyes that matter seeing your content and discussing it.
YouTube: This platform is great for sharing longer-form content with your audience. Through YouTube, you can educate and connect with investors.
Instagram: You can share news, updates and insightful info in bite sized bits on Instagram.
Clubhouse: Clubhouse is one of the best platforms to engage with communities who are interested in discussing cryptocurrency.
Reddit: The Reddit community is well connected with communities, making it another great option for crypto marketing efforts.
LinkedIn: LinkedIn is a professional platform where networking takes place. This is crucial in the crypto world. Here, you can reach out to people and build relationships with them.
Steemit, BTT, and Publish0x: These are other social media platforms that are lined to cryptocurrencies or built on decentralised technology.
HubSpot CRM
HubSpot is a powerful customer relationship management system that assists businesses to streamline their marketing and sales. There are a number of tools and capabilities, from emailing to automation. The HubSpot platform can help you manage all of your marketing activities and perform each element at the highest possible level.
Measurements by the Metrics
As with all marketing strategies, it is important to measure performance and ensure you're meeting your goals. There are a number of tools that marketers can use to track analytics, including Google Analytics and Urchin Tracking Modules which track links online.
Grow Top Cryptocurrencies with Digital Strategies
Nexa is a leading digital marketing agency. Book a meeting with us to discuss the best ways to get your project to the market. With digital strategies, you can boost your place in the market space and reach more audiences. We've got the techniques, tools, and strategies to help you get there.