In order to get a website to rank organically in the search results, Search Engine Optimisation, also known as SEO, is required. In the western world, whenever someone thinks of SEO, they immediately think of English, and using English keywords and key phrases to get a site to rank online. However, for a business that targets the Middle East and Arabic speaking people, it is vital that this target audience is reached in their language.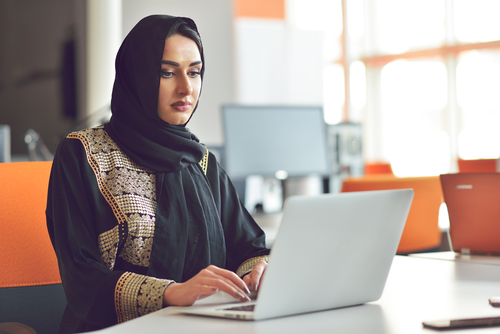 So, how do you get your Arabic website to rank online? Below, we take a look at Arabic SEO and how to optimise your Arabic website for better google ranking.
In this article we will unpack the importance of:
Keyword Research

Technical SEO

Content Optimisation
All of the above are important to Search Engine Optimisation and when implemented correctly, will enable your Arabic Website to rank well on the Google search results pages relevant to your business.
Arabic Search Engine Optimisation - Overview
1. Keyword Research
Keyword research is the most important step in the search for successful native SEO. This is because keywords are not simply "keywords", they are the words that are associated with a specific local language and would be words used in local search as opposed to any other kind of search - these are words that are relevant to a specific region.
When researching keywords in local language you need to define your niche market, and pinpoint the words that are associated with your niche - and find out the words your target market uses when searching for an item in Arabic. This will be different to the direct translation provided by Google Translate as simply translating keywords and words can be detrimental. Different regions have different slang and use different words when searching for items online, this is why it is important to get help from an Arabic SEO content writer as opposed to simply copying and pasting translations into your Arabic website. Make sure to do the research!
Also remember to make use of Google AdWords or related tools to perform the relevant keyword research for local language and make sure to use region specific keywords.
Whether in Arabic, or any other language, your keywords need to be researched in association with certain cities, regions or countries as this becomes important when targeting your audience. Many regions use different slang, and different words when referring to a product or service, and you need to investigate what your Arabic target audience is searching for, and what words they are using to search for it.
2. Domain and Meta Description
A domain name refers to your website address while a meta description is the HTML element that describes and summarises the contents of your website for the benefit of users and search engines. The meta description is an important element of SEO, and the better your meta description, the higher your chances of ranking in the search engine results. But how does this work for Arabic SEO?
When it comes to the technical side of SEO, you need to optimise your meta descriptions as well as your domain names for better ranking in your Arabic SEO results. What can be confusing about Arabic domains is that you cannot have a domain in Arabic script, but what you can do is choose to go from Roman Arabic script, or you can have your domain name in English and use Arabic script in your meta description about your website.
The meta description of your home page is not subject to the domain name protocols and you are able to use Arabic keywords and include locally searched Arabic keywords in Arabic script.
It is also possible to have your Meta description in both Arabic and English - or a combination of both, and you can choose the best approach for your audience.
3. Content and Arabic SEO
Once you have completed your keyword research, and you know what keywords work for your user and the region you are targeting, it is time to turn your focus on to your content.
Content lays the foundation for your SEO and your website ranking, and you can rise above your competition by taking an Arabic native approach to your content marketing. By creating Arabic content for your website, you will gain an edge as there are always a number of native prospects who are searching for your products in their language. It is also important to provide only the highest quality content, content that will help the user and answer any questions they may have about your industry and your business. You cannot simply stuff your content with keywords in hopes of rising to the top of the ranks - you need to work with an experienced Arabic SEO content writer to ensure your content is good for Google and good for your audience.
On the more technical side, there are certain optimisation techniques you should use in your content:
Use your most important keywords in the URL of your pages and use these keywords and variants of these keywords within the content of your page. As stated above, do not use these keywords for the sole purpose of keyword stuffing and optimisation, make sure they speak true to the content you are providing your audience.
The title tag of your web page should have the keyword in it, and this tells Google what your content is about.
Video and image content also needs to be optimised and this is done in the alt descriptions of these files.
Google will rank websites that have strong content including tips regarding certain topics or industry related thought leadership articles, so concentrate on providing your audience with informative and helpful content - but also add the above technical elements to ensure you are in line with Google best practices.
In Conclusion
If your business is targeting audiences in an Arabic speaking region, there are many aspects of Arabic SEO to consider, from keyword research to content strategy. It is important to work with an experienced agency that is able to provide adequate Arabic SEO services to ensure your website and your business is able to flourish in the region and reach the correct audience.
Nexa
, Dubai's Leading Independent Digital Marketing Agency offers
Arabic SEO and translations
from English for all content, including websites, landing pages, brochures and social media posts to help you reach a new online audience.
Contact us to find out more - and get ranking!