Digital marketing in the MENA region has grown exponentially in the past few years, as has Arabic Search Engine Optimisation. Millions of people across the world are using the internet for communication, business and interaction and this has opened the marketing world up to unlimited opportunities. Marketing in Arabic is slowly becoming popular, but it has also become a challenge as most digital marketing resources are based in English and not many agencies have experience in working with the Arabic language online, specifically when it comes to digital marketing and SEO.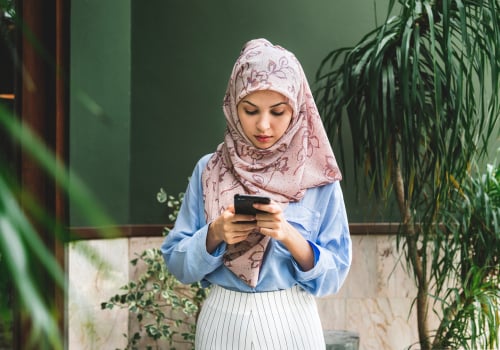 So, why is marketing in Arabic vital and why is it important to have an Arabic website when marketing to clients in the Arab world? Most people want to be able to use their native language when using the internet, in fact, 88% of online users and shoppers prefer to purchase products using their native language. With this in mind, it is crucial that businesses catering to an Arabic speaking audience are able to provide a native language online experience for their customers.
When it comes to Arabic speaking internet users, the stats speak for themselves:
Egypt represents 20% of the Arabic Audience
KSA is at 12%
GCC countries together make up 22%
And with the amount of smartphones used in these regions, most Arabic speaking users want to use search engines in their native language to find what they are looking for online - and you do not want your business to miss this opportunity because you are only catering to an English speaking audience.
As it stands, Google is the dominating search engine in the Arab world, with 97% of internet users using the platform, and a lot of these people are using the platform in their native language. The problem is that even though Arabic is the 4th most used language online, there is less than 1% of Arabic content on the internet - and as a business targeting this market, you should use this to your advantage - think about it like this, with less online competition, your Arabic website can quickly reach the top of the search engine results.
Right now, if your business is targeted at an Arabic clientele, you have the opportunity to reach them effectively by creating relevant Arabic content that your audience will appreciate reading, interacting with and sharing on their social media platforms - from your website to blogs on your website.
However, Arabic digital marketing comes with a few challenges and this is why it is important to work with a digital marketing agency that specialises in Arabic content and Arabic website SEO.
Some of these challenges include:
When developing an Arabic website, domain names, URL structure, translation and page layouts need to be created for the Arabic speaker and require professional translators, not Google translate.
If a website has poor translation, your domain will experience high bounce rates, and users will not trust your services.
When it comes to creating content for your website, as stated above, you cannot simply translate your English copy into Arabic. Many words may not carry the same meaning - and some words may different in different regions.

Consider using Arabizi when targeting native speakers - this is particularly important when targeting the use. Arabizi allows users to type Arabic words using Latin letters as some Arabic words do not have counterparts in the Roman alphabet. Also using Arabizi is a great way to target your audience as there is hardly any online competition.
Businesses that are looking to extend their online reach in Arabic should always invest in the correct digital marketing agency to ensure they use the highest quality content that is accurately translated and implemented with Arabic SEO tactics.
By having a full Arabic website, your business will quickly grow among your audience, and when you optimise your website for Arabic search, you will quickly rise to the top of the Google ranks as there isn't much competition.
In Conclusion
If your business is targeting audiences in an Arabic speaking region, there are many aspects of Arabic SEO to consider, from keyword research to content strategy.
It is important to work with an experienced agency that is able to provide adequate Arabic SEO services to ensure your website and your business is able to flourish in the region and reach the correct audience.
Nexa, Dubai's Leading Independent Digital Marketing Agency offers Arabic SEO and translations from English for all content, including websites, landing pages, brochures and social media posts to help you reach a new online audience.
Contact us to find out more - and get ranking!