Working with a business consultant can lead to priceless results for your company - the question is, how much do these services cost? In this guide, we'll be diving into all of the rates and cost breakdowns to determine what you should be paying and how.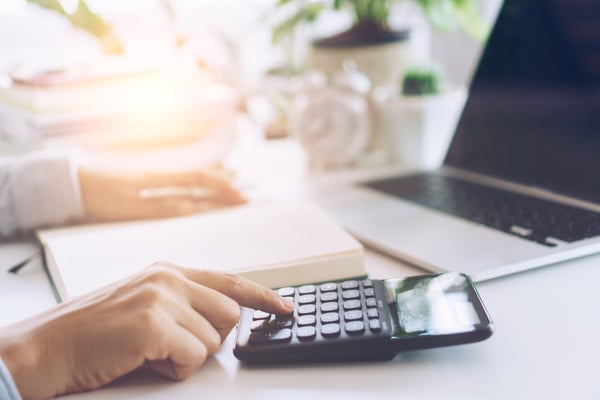 Putting a price tag on a tailored service to your business and requires expertise is no easy feat. Consultants are brought on board for their ability to apply their knowledge and experience to your company and remedy it using strategies. They are often specialised within a particular industry, ready to help whether you're a start-up or established business. The consultant will begin with an assessment, followed by recommendations and the implementation thereof. These services touch on all aspects of a business, whether related to your business plan, operations, or specific functions like marketing.
There is no golden ratio to calculating business consultancy costs, and the truth is, most consultants don't display their rates until you enquire. The market average includes a range of figures, which are influenced by various factors. These include the type of consultant you hire and the experience they have, as well as the scope of work you require. For exact figures, you'll need to have a meeting to discuss your needs and of course, make comparisons of your top contenders is recommended.
In some instances, the costs of a consultant's services can be negotiated. Be open to compromising and coming to an agreement that works for you both. They know that each client is different, much like each project is different. For an idea of what to expect, consider the following:
The Different Types of Business Consultants
Freelancers are available for hire as consultants, often managing a few clients at a time. These can range from entry-level consultants to experienced ones who now work without an agency. That brings us to consultants that work with firms and agencies, meaning you have the security and credibility of a company, with more consultants than one on hand to assist. Each has its benefits and drawbacks, which you'll need to consider before approaching them.
It comes down to three primary factors:
What the consultant rates their value to be worth and will accept for the work required
The willingness of the client to pay those rates
The average market price for these kinds of services
Typically, you could be paying anything between $10,000 - 25,000 for an initial consultation or strategy workshop. This will help both your business and the consultants to get a better understanding of your business, your goals and objectives and to identify some actionable, next steps. This initial process will also help you get a feel for the consultant in terms of working relationship and chemistry, which is an often understated part of a successful engagement.
Your business will need to determine what it needs and what it's getting and after the initial stage, it's important to map out a future strategy based on the services provided by the consultant. Notably, these services are valued highly in certain regions of the world that are business-focused, with consultation services in Dubai on the rise, for instance. In many cases, you end up getting what you pay for but the devil is often in the detail, and it's important you align success with whatever you agree to pay. Consultants often have a degree of flexibility when it comes to billing their work - after all, the majority of what you are paying for is calculated on time. Therefore, many will work out their rates differently, with these being the most widely used fee structures:
Project-based fee: This is the most widely used method for consultants to base their prices on, due to the nature of these services usually being required on a per-project basis. It lets you assess the success of one project and gives you a cumulative amount, rather than an:
Hourly or daily rate: These figures are self-explanatory and may be required for short-term or additional services provided by consultants.
ROI-based fee: This is akin to performance-based remuneration. Some consultants will agree to be paid in proportion to their success level for your business.
Retainer: In this case, you will usually pay an initial fee and pay retainer costs to keep the consultants on board on a continuous, month-to-month basis. For long term business strategy and implementation, this is often the way to go.
Value for Money
To bring it full circle, the costs of hiring a consultant for your business can transform it, resulting in a much-needed boost that can take your company into long-term success. That said, you need to work with one who will provide you with a return after investing in them. This service can be highly beneficial from helping you improve your strengths and weaknesses to combating threats and capitalising on opportunities.
The great thing about business consulting is that it covers your business holistically. With the different types of consultants in mind and the ways they charge their clients, you can reach out to consultants with confidence. The right one will be well worth the cost, inciting positive change and solutions for your business. That wraps up our guide on what to expect when getting quotes from business consultants. Here's a quick overview:
Rates are dependent on experience, project scope and market averages
Consultants either work as freelancers or part of agencies
Business consultants can provide your business with insurmountable value
Looking for a growth agency? Book your consultation with us at Nexa.