We all know Google, we have all used Google, and because Google has become a massive part of our lives, it is difficult to imagine a life without the search engine. Google makes all our lives easier, quenches our thirst for information, and guides us on the buyer's journey.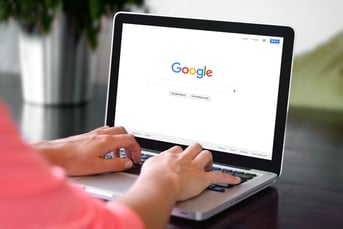 According to statistics, Google was visited 62.19 billion times from January - April 2020, and 46% of all product searches begin on the search engine. Google is synonymous with the internet and this is why it is a useful tool for Sales Lead Generation.
Marketers the world over use Google as a way to generate leads. Below we outline ways to effectively utilise Google as part of your Sales Lead Generation campaign.
How to use Google for Sales Lead Generation
Pay Per Click Advertising (PPC)
Pay Per Click also referred to as PPC, is a model of internet marketing in which advertisers pay a fee every time the advert is clicked. PPC offers a way to direct visitors who are Google searching for your product or service to your website - an ideal Lead Generation tool.
This form of Search Engine advertising is incredibly popular as it allows marketers to bid for advertisement placement in a Search Engines designated sponsored link area when someone searches on a specific word (or keyword) that is related to the business.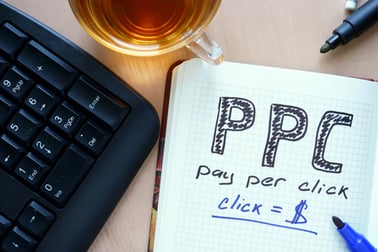 If your PPC campaign is managed by a professional PPC digital marketing agency, the fee that comes with every click becomes trivial in the bigger picture, as every visit is valuable because your + - $3 click has the capability to turn a potential client into a loyal, paying customer.
There is a lot of hard work that goes into strategising a successful PPC Sales Lead Generation marketing campaign. Marketers have to research the correct keywords, organise those keywords into what is known as "Ad Groups," and set up landing pages that have been optimised for the purpose of lead generation and conversion.
Search engines such as Google will reward businesses who are able to offer well-targeted PPC campaigns that are directed to relevant and well-structured landing pages, charging them less for their ad clicks, and this in turn leads to even higher profits and increased return on investment.
It is also important to note that PPC advertising is not just linked to Google. Today, PPC advertising options are available through a variety of platforms including Pinterest, Facebook, Twitter, and LinkedIn. All these platforms provide reach to a diverse audience, and it is useful to consider implementing PPC campaigns across social platforms and search engines.
Google Adwords
Google Adwords is a powerful advertising and marketing platform developed specifically by Google for use within its own proprietary portfolio of advertising options. Through this platform, marketers pay to display service offerings, product listings, and video content within the Google network of users. Google Adwords is a powerful way to direct your target audience to your business.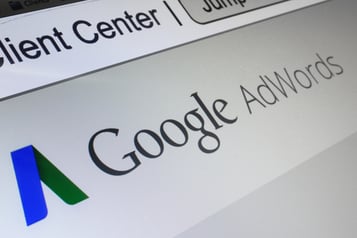 The system is based on cookies and partly on keywords that have been sourced by marketers. Google will utilise cookies and keywords to place ad copy on pages that are relevant to a user's search. Similar to PPC, marketers are charged every time a user clicks on the ad copy.
This may sound like an expensive way to generate leads, however, Google will work with a smaller budget when it comes to AdWords, and just like PPC, each click is powerful and with a great landing page and useful content, you have the power to turn every click into profit.
However, to create a successful AdWords campaign you need to create a powerful and effective landing page as Google will quickly reduce the visibility your ads if you do not deliver on your business premise. Google does not want to lead users to a landing page that is not helpful in their search as they will feel misled and Google understands that this behavior will reduce the trust that their users have in your business. It's important to note here that Google is highly focused on delivering value to its user-base, which is why user-experience is important to Google - even after a click from a Google-delivered advertisement. Learn more about creating a successful landing page for your Google AdWords campaign, here.
Search Engine Optimisation
We always turn to Google when we require a supplier for a specific product or service. This is why it is imperative for almost every business to have a strong presence in Google search results.
The process of making sure that your business is recognised in the Google search results is known as Search Engine Optimisation, commonly referred to as SEO.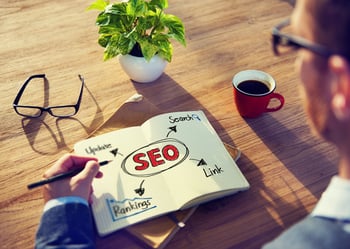 Search Engine optimisation is one of the purest forms of digital marketing. The ultimate goal of SEO is for businesses to rank higher than their competitors in Google search results. How to reach that goal isn't exactly simple, but we sum it up in 2 points.
Your SEO presence is based on two elements:
The quality of your website

The quality of your content
To put it simply, if you have a technically sound website that offers an easy user experience, and you provide helpful, informative content, you will rank higher in Google. Google wants to lead its users to the most helpful websites to ensure they receive quality results from their search. Learn more about the importance of quality content, here.
SEO is a pure, organic form of marketing, and when implemented correctly, your business will gain more exposure and rise to the top of the Google search results. At Nexa, we refer to this as Search Engine Ownership. Once your business owns the top spot in Google for all relevant product and service related searches for your business, your lead generation will grow monumentally, as will your return on investment. And who doesn't want that?
In Conclusion:
There are a variety of ways to utilise Google for your Sales Lead Generation campaigns, all of which have the power to provide substantial returns on your marketing investment.
If you are looking to make use of the power of Google, we are here to help. Contact Nexa today, and watch your business soar to the top of Google search results.