The best CRM for hotels in 2022 is HubSpot, and in this article, we'll be exploring all its credentials for this aspect of the hospitality industry. With this software, your team will be able to improve its processes, making your hotel function optimally in both a business sense from behind the scenes and in a way that appeals to guests as well.
What is CRM?
CRM, or customer relationship management, is a system that manages the relationship between a business and its customers. From Hubspot's centralised platform, you can streamline all of your processes and store a host of the necessary information. Your employees from various departments can access the data, which will help them to make more informed decisions that are aligned with other departments at your hotel. It is ultimately aimed at making the experience of your guests the best it possibly can be by utilising their details and desires.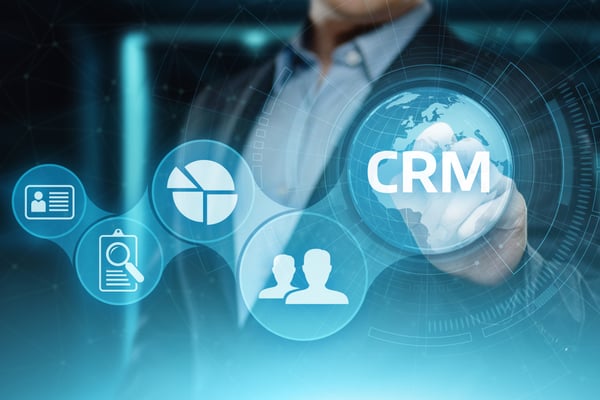 CRM for Hotels in 2022
CRM is a highly useful tool for hotels. It simplifies marketing with various tools, including automation and social media management, and help with booking processes and guest satisfaction. Guests who are entered into the system can then be segmented into relevant categories, with messages to cater to their specific needs. HubSpot is one of the worlds best CRM providers, and we at Nexa have a diamond tier partnership with them.
Here are the four key ways that this software can improve and empower your hotel:
Bookings: HubSpot's platform includes website design templates. You will be able to edit the look and functionality, as well as add in customisations. Having a robust website is essential in securing bookings that are made directly, as well as informing people of all they need to know before they decide on which hotel they'd like to stay at. HubSpot also includes built-in SEO recommendations to ensure that your website ranks optimally among search engines. With lead generation forms, you can secure potential guests information and share relevant content with them, as well as make use of the ability to qualify and nurture these leads for future bookings.
Additionally, your hotel will be able to personalise the information each guest sees, ensuring you cater to their specific needs (for example, the kinds of content you share with a family looking to travel will differ from that shown to couples). You can easily make certain options flexible, which is highly encouraging to guests today (such as late checkouts or online check-ins).
Recovery: Many guests will be booking vacations by how well a hotel can enforce and abide by health and safety precautions. With HubSpot, you can make use of pop-ups that showcase how you do this. You will also have a firm grasp of your hotel's marketing in a way that will appeal to these needs, with integrations available to increase visibility and encourage leads, from social media management tools to email marketing and content marketing. With this, you can ensure you are carrying out all aspects of marketing in a considered and responsible manner.
Marketing Messages: Communication can be automated and customised with HubSpot. You can manage all your communication touchpoints from this platform, which also records all interactions with your customers on an individual level. This is the most effective way to reach people with information that is relevant to them.
This is especially important for hotels in 2022, as the marketing messages and audiences will have changed drastically. For instance, your hotel may find itself now having to promote staycations to residents, instead of relying on international tourists. The kinds of marketing messages you promote will also have a strong influence on the willingness of people to make bookings at your hotel - encouragement and appealing to the new desires of travel are paramount. This means your hotel needs to consider the trends of people seeking travel for wellness, nature, family get-togethers and perhaps above all, regenerative tourism, with experiences led by community experts.
Loyalty: HubSpot's CRM provides hotels with powerful reporting across a range of departments. You can access past resources just as easily as live reports, which will help you to improve your operations in real-time. This assists with booking forecasts which significantly affects essential decision making in terms of staff, equipment and resources.
Inbound Marketing Techniques for Hotels
HubSpot is founded in the inbound marketing method, which is a technique to draw people in various ways, including content, social media, search engine marketing and branding. Since hotels offer experience, there are many ways in which a hotel can showcase this to appeal to their target audiences. This works in the following ways:
Attract: Content is created and optimised to draw traffic to your hotel's website, increasing your visibility and awareness online.
Convert: Engaging with guests and potential guests in a personalised manner can facilitate the booking process and overall experience with your hotel.
Nurture: Creating ongoing relationships with guests to encourage repeat visits and positive feedback. Such communication strategies can be expertly designed using HubSpot's one-on-one data regarding each person's interactions with your hotel.
Close: Making bookings a pleasurable and exciting experience for guests in the lead up to their stay. After that, the analytics of each guests journey can be analysed to see the patterns of success.

CRM software provides hotels with a revolutionary technology that results in seamless management systems for hotels. Going into 2022, hotels who utilise HubSpot's software will be able to meet the needs of their guests more effectively, from the stages of inspiration through the continued relationship with them after their stay.
Work with an award-winning agency
Nexa is an independent agency and the only HubSpot diamond tier partner in the GCC. We have worked with hotels on award-winning campaigns, and we'd love to work with you next. Book a session with us to get started.