In this article, we'll be looking at the real estate market in Saudi Arabia to unpack whether its a good market for sales and investments. We'll be looking at the effects that the pandemic has had, the economic outlook of the country, and its plans for development.
The Housing Market Meets the Pandemic
With lower oil prices and the economic woes brought on by the COVID-19 pandemic, Saudi Arabia is facing a weak housing market. This plunge came into effect in 2020. The real estate index rose in 2020 as noted in KSA's General Authority for Statistics (GAStat), however these prices actually fell when you take into account the adjustments made for inflation. GAStat was launched by the Ministry of Justice in 2017, using data from real estate sales.
The housing market has seen dips in 2017 and again just before 2019, followed by quick recoveries. This indicates a relatively unstable market, yet one that is resilient and can regain its position of strength in the near future. However when one looks at the last few years, housing prices have fallen by over 18% between 2014 and 2019. The economy and oil prices have contributed to this over the years. The decline in pricing per barrel began in 2014, met with KSA's struggles to maintain its global marketshare.
In an Economic Context
To put this into context, crude oil has dropped by over $20 per barrel within a one year period. Saudi Arabia, is, however, the world's largest oil producer and exporter, leading the Organization of the Petroleum Exporting Countries. It has weathered these oil prices declines with its cash reserves and fiscal deficits. Inflation rates are rising sharply, with unemployment at an all time high and public debt increasing tenfold.
In an attempt to boost the economy, VAT in KSA jumped from five to 15% in 2020. This was eased by the housing minister for all property purchases, keeping the 5% taxation rate in an effort to boost the housing market. There is also tax exemption for first time home buyers to further improve this.
Saudi Arabia's private economy is tracked by the Purchasing Managers Index. It has recorded that economic activity and business conditions continue to improve, despite the economy being hard hit by the pandemic, with oil and non-oil industries facing market contractions. According to the IMF, the contraction of the country's GDP has been revised from 6.8% to 5.4%, which shows that it is improving. No other country in the GCC had their figures revised by the IMF, and have instead seen deteriorating outlooks. It has projected growth at a rate of 3.1%. These figures show promise within the market for Saudi Arabia, which extends to the real estate market for investors.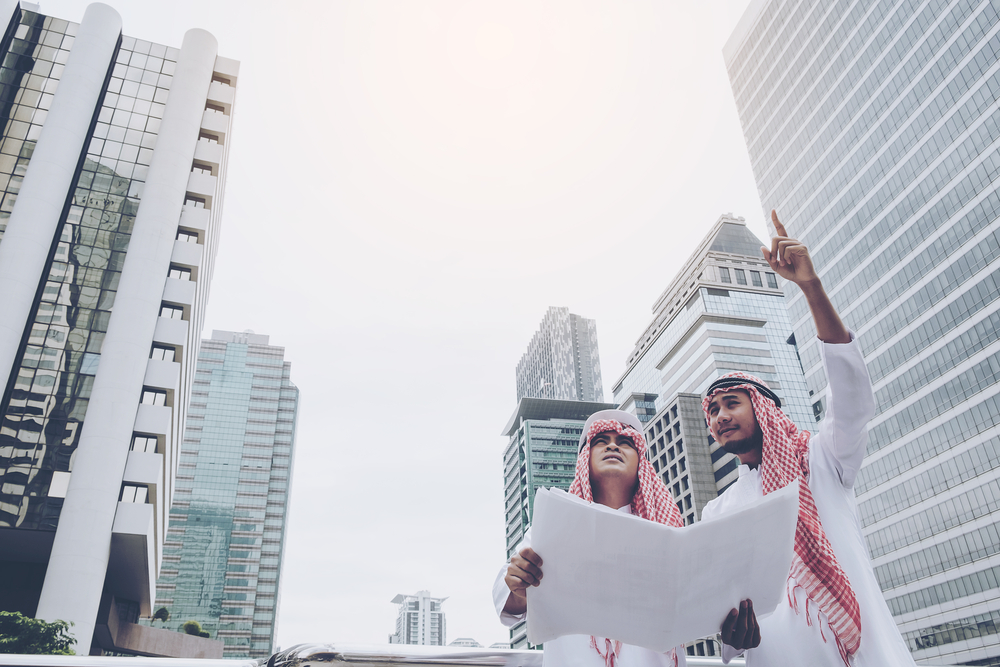 Real Estate Sales in Saudi Arabia
These are the main issues facing the real estate market in Saudi Arabia is the overall struggling economy. In the last two years, KSA has seen small expansions in the economy, however this year, it is expected by contract by over 5%, making it the worst in the country since 1987. The Ministry of Investment granted over 500 foreign investor licences last year, a modest decrease from the year prior. The rate of declines licences is almost at 50%.
Let's take a closer look at the shifts in prices (without taking into account the inflation rate adjustments), based on the property types:
Housing declined by a percentage.
Apartment prices increased by 1.45%.
Villas increased by almost one percent.
Residential building prices decreased by almost one percent.
Residential lot prices increased by over 2%.
These figures fall deeper once inflation is taken into account. The Justice Ministry has noted that real estate transactions have decreased in 2020 by as much as 36% in a month (between September and October).
Real Estate Developments by the Government
Governmental developments for Vision 2030 include public and private partnerships across a number of real estate developments and projects, such as:
NEOM: A mega city and business zone, expected to be completed in full by 2025. It is worth $500 billion.
The Red Sea Project: A tourism centre that will hold 10,000 hotel rooms, an airport, yacht berths and hospitality amenities.
Qiddiya: An entertainment city made uo of a Six Flags theme park, hotels and leisure facilities.
Amaala: A wellness retreat for tourists with retail stores, luxury hotel rooms, villas, an airport, marinas and art galleries, expected to be completed in full by 2028.
Other developments in Saudi Arabia include thousands of new apartments being developed at:
Thatcher City Resident Towers
Jeddah Gate
Ragal Sky Gardens
ETLAL Residence
Jabel Omar Development
Jeddah Tower
Saudi Aramco Fadhili Residential Compound
To support the above, KSA will also be improving it infrastructure with:
The Riyadh Metro
Jeddah Tower
Expansion of the Makkah Grand Mosque
Riyadh Rapid Bus Transit System
Expansion of Kind Fahad Medical City
King Salman Energy Park
King Abdullah Bin Abdulaziz Medical Complexes
Commercial Real Estate
One of the worst hit areas of real estate in Saudi Arabia is commercial office space. This has to do with the mass exodus of expat workers, as well as the economy in recession and rising unemployment rates. Since fewer office spaces are needed thanks to the surge in permanent work from home solutions and businesses are looking to reduce their expenses, this sector is unlikely to fully recover. Mall rental amounts have also fallen in Riyadh, along with an increase in vacancy rates as well. Community malls have been affected worse than the regional ones. Jeddah's retail market has faced a similar fate with a softening market, falling rent and increases in vacancy rates.
A Market for Real Estate
While Saudi Arabia, like much of the world, has faced economic and real estate woes due to the pandemic, there is an air of optimism. While the real estate market has been struggling, it has also proven to be resilient and with the support of the government to encourage home ownership, it is a promising country and market for real estate sales.