If you're wondering what the future has in store for human resources, then you need to cast your eyes to customer relationship management. This technology is transforming this business function and making it better for businesses, managers, candidates, and new hires. Here's how and why you need to jump on this trend.
The Future of HR
Recruiting was once a reactive process. Businesses would embark on the recruiting process when a vacancy became available. Today, this process is becoming more predictive, by building talent pools and communities. Networking is thus extended and candidates are able to have a more interactive role with businesses.
HR is focused on building relationships with people who may become or are candidates. This is especially important with businesses working to create virtual workforces and ones that make diversity a focal point. In fact, many businesses have been hiring people remotely, meaning they rely on advanced technology to manage the process. CRMs are thus a great way to ensure you have a digital first workforce in all regards.
With this approach, you're creating fans of your brand in a professional sense that admire and advocate for your business, whether they are hired at the time or not. It can grow the influence of your business to international top talent, and help to retain your employees once they've been hired.
This is where 'employer branding' comes into play. It refers to the reputation and branding of your business as an employer. Having a professional system in place can further improve the employee (and general) sentiments regarding your business.
Managing this process is made possible with customer relationship management (CRM). This technology requires an investment, though it is a long-term solution - one that delivers returns in a number of ways, and also saves you time and money through improved digitalization. It also puts systems in place that help design the future of your business - having the right people employed can make or break a business, so this is not something that should be overlooked.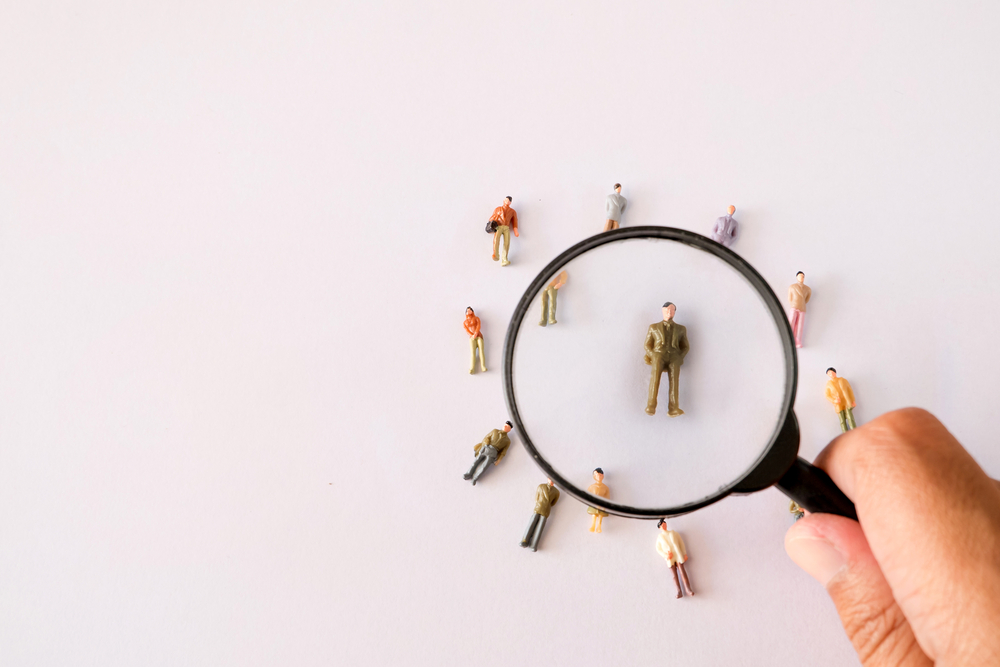 How CRM Fits in With HR
CRM systems are all about having a central hub in which you can manage a process in its entirety. There are many reasons this works so well with HR. Let's take a look at some of the main reasons for this:
Data: CRMs have the ability to store and organize a multitude of data. This means the HR manager can store all of the information they have on their candidates here. This includes detailed notes, documents, communication, and assessments. With this, you'll be able to assess your candidates with ease and make more informed decisions.
Relationships: CRMs are all about relationship-based systems. When this is applied to recruiting, you are able to build better connections with your candidates. It ties in to the long term outlook and generating lasting interest in your businesses employment opportunities.
Website: You can build websites using optimised templates using the CRM platform. With this, you can create a dedicated careers website, or publish a page dedicated to attracting prospects.
Targeting: If you need to hire employees with specific skills, you'll need to be able to target them specifically. This will cut through unnecessary and unsuited applications. CRM makes targeting easy, so you can attract the right people.
Personalization: When developing relationships, you need to take candidates from a point of interest to serious consideration and even excitement at the thought of being a prospect. Personalization fosters this kind of connection.
Tracking: With CRMs, you can track the hiring processes and progress thereof. You'll have the power of robust tracking backing you, which allows you to monitor effectively, as well as manage, message and engage qualified candidates.
It is clear to see that there are many benefits and reasons for CRMs being a central feature in the future of HR. Ultimately, these systems allow your HR team to gain a better understanding of the talent pools, and to build better relationships with them through contribution tracking and business marketing.
Moreover, improving your workforce with data has many secondary payoffs, from improved systems, to insights, communication and candidate benchmarking. The analytics from CRMs can also help your HR teams make predictions relating to candidates, roles, performances, expectations, and pay.
When CRMs are used for HR purposes, they can extend to areas beyond recruitment. An example of this is employee onboarding to welcome new hires as they join the business, and subsequently employee training for ongoing learning. This again helps to improve sentiments and can increase productivity and contributions by the newbies and your HR team.
Leaving the best for last, we need to discuss one of the most important abilties of CRMs: automation. By having tasks automated and workflows ready to go, you can save time on routine tasks. For instance, you can auto-reply to certain requests or actions taken and manage the entire hiring process without having to tend to paper trails.
With this, your HR will have more time on their hands, coming across as professional as can be to candidates. This improves the experience for all involved, and builds good relationships, whether a candidate gets the job or not.
The Final Word
The HR department is fundamntel to any business and so it makes sense for it to lead change, moving toward better systems. CRMs can greatly improve the hiring process and because of its many benefits, is a definite part of the future of HR. Help your business to grow and evolve with the next digital step that'll improve your business from the inside out.
Digitize your HR with CRM
Book a meeting with us at Nexa. We'll design CRM and HR solutions tailored to your business. We recommend using HubSpot as your CRM of choice, not only because we're a diamond-tier partner, but because we have first-hand experience of how this platform can greatly improve the way a business functions, including for HR purposes.