HubSpot is a premier customer relationship management (CRM) system. Businesses worldwide, including in Qatar, use this software to help their business function optimally by aligning their sales and marketing. Here's all you need to know about HubSpot in Qatar.

What is HubSpot All About?
HubSpot is a software that helps businesses around the world to align sales, marketing, and customer service. It has the power to vastly improve the sales pipeline and customer experience, leading to increased sales and business growth. This CRM platform makes inbound marketing easy to carry out, drawing more quality website traffic and then converting more leads.
Here's an overview of some of the leading things you can do with HubSpot:
Build your website: With HubSpot, you can build, design and host your website with ease. The content on your site can be personalised and optimised, complete with recommendations on how to improve the website's performance.

Have a stellar blog: Your website's blog is an integral part of your content marketing and inbound marketing strategy. You can create and publish your blog content, using recommendations for optimisation. This includes help with keywords to improve your search engine rankings and organic search results.

Convert leads: With custom landing pages and specific call to action buttons, you'll have a dedicated lead conversion strategy in place. You can create and present different options through A/B testing to improve the user experience and ensure you are successful in exchanging valuable content for contact details of your prospective customers.

Segmenting and managing your audiences: HubSpot stores all customer data and interactions within its platform. This keeps track of all exchanges between your business and its leads, which allows for each lead to be qualified and primed for specific and marketing communication.

Personalisation made easy: The email marketing made available by HubSpot improves response rates by allowing businesses to create easy-to-design, personalised email campaigns.

Marketing is automated: Marketing automation with HubSpot means marketers can design, create and deliver personalised marketing communications, based on a users activity on your website so that it meets their needs. This facilitates the buyer experience with your brand.

Win with social media: Social media marketing can be conducted through HubSpot. This allows you to post to multiple platforms, monitor your interactions from the centralised platform, and monitor your engagement.

Marketing reporting: HubSpot allows you to create custom reports that can track a multitude of metrics. With powerful reporting capabilities, your marketing team can manage their budgets and efforts accordingly.

HubSpot Agencies in Qatar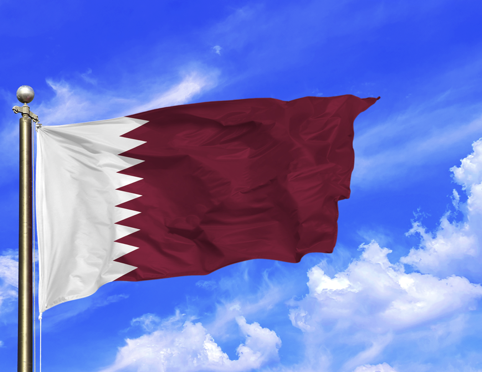 According to HubSpot, these are the best agencies situated in Qatar:
A to Z Media: This agency works with new and established businesses to expand their online presence with customized services in English, Arabic, and/or Spanish.

Beon.qa: A website development agency offing services that cover digital marketing, search engine optimization and mobile app development.

The agencies listed above are based in Qatar, however, Qatari businesses needn't limit themselves to working with an agency with roots in the country. There are other agencies that work in Qatar, with a wider range of service within the Middle East. We at Nexa are an example of this - our digital marketing agency is based in Dubai, yet our services and clients are in all parts of the globe.
Here's what we can do for your business in Qatar as HubSpot's only Diamond-tiered partner in the GCC region
There are many tiers of HubSpot agencies and we at Nexa are at Diamond tier level, putting us among the top 2% in the world. We have a long list of clients throughout the Middle East, customizing the HubSpot platform for their business to improve their operations, inbound marketing, sales, and customer service. For more on what we do, have a look our HubSpot services below:
Does Your Qatari Business Need HubSpot?
If you answer "yes" to three or more of these questions, your business will absolutely benefit from using HubSpot. If not, don't fret - we've got you covered with alternative options.
Do you need a CRM system to manage your customers, deals and leads?

Is email marketing an essential part of your communicating with your database?

Would you like to apply the inbound marketing strategy, and have a system where you can manage your marketing and social media marketing from?

Do you need online advertising for your business?

Do you need to improve your search engine ranking?

Will your business model or requirements change within the next 18 months?

The Final Word
Yes, there most certainly is HubSpot in Qatar. This worldwide CRM system is available to businesses in this country, offering them the opportunity to improve their sales, marketing and customer service. By working with a HubSpot agency, you can reap the maximum rewards that this software has to offer.
Book an online meeting with us at Nexa to discuss the difference HubSpot can make for your Qatari business in a demonstration of the platform, and if HubSpot isn't right for you, let's find the solution that is.