In this article, we're delving into marketing predictions in the digital realm. We could go so far as to call this a 'what to expect' article because these forecasts are based on trends which are already brimming. The best thing marketers can do is to be aware of the changes coming their way and know how to prepare for them. Without further ado, let's get into the top 3 predictions for digital marketing in 2021. We understand that there will be a plethora of articles that make similar marketing predictions for 2021. These will no doubt include the importance of social media marketing, the need for businesses to use marketing automation platforms and for them to engage with influencers. While these may be very valid, we wanted to provide some different forecasts that are unlikely to be covered by others.
Data discrepancies
If you've Googled something lately and it didn't quite match you with exactly what you needed, know that that was not an error. Saying "Googled" and not having a spellcheck flag illustrates our point here - search engines (with Google being the biggest) are seeking to become destinations within themselves. When we search for a business, for example, we get a neat box with the ability to contact them directly, missing the website all together. We now also get various related words to search for next, along with the term we started with. Let's take a look at this example: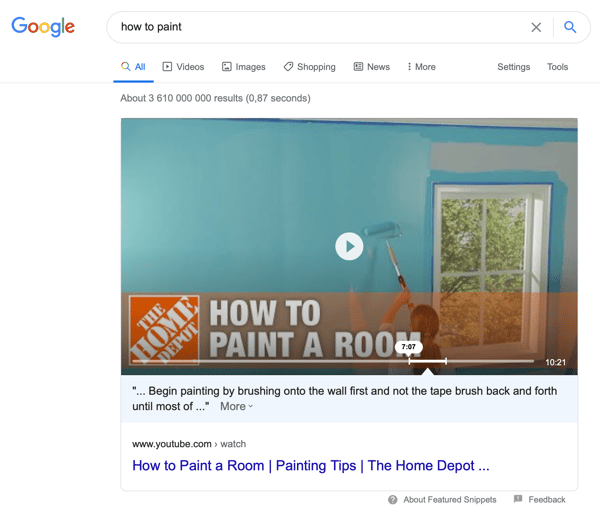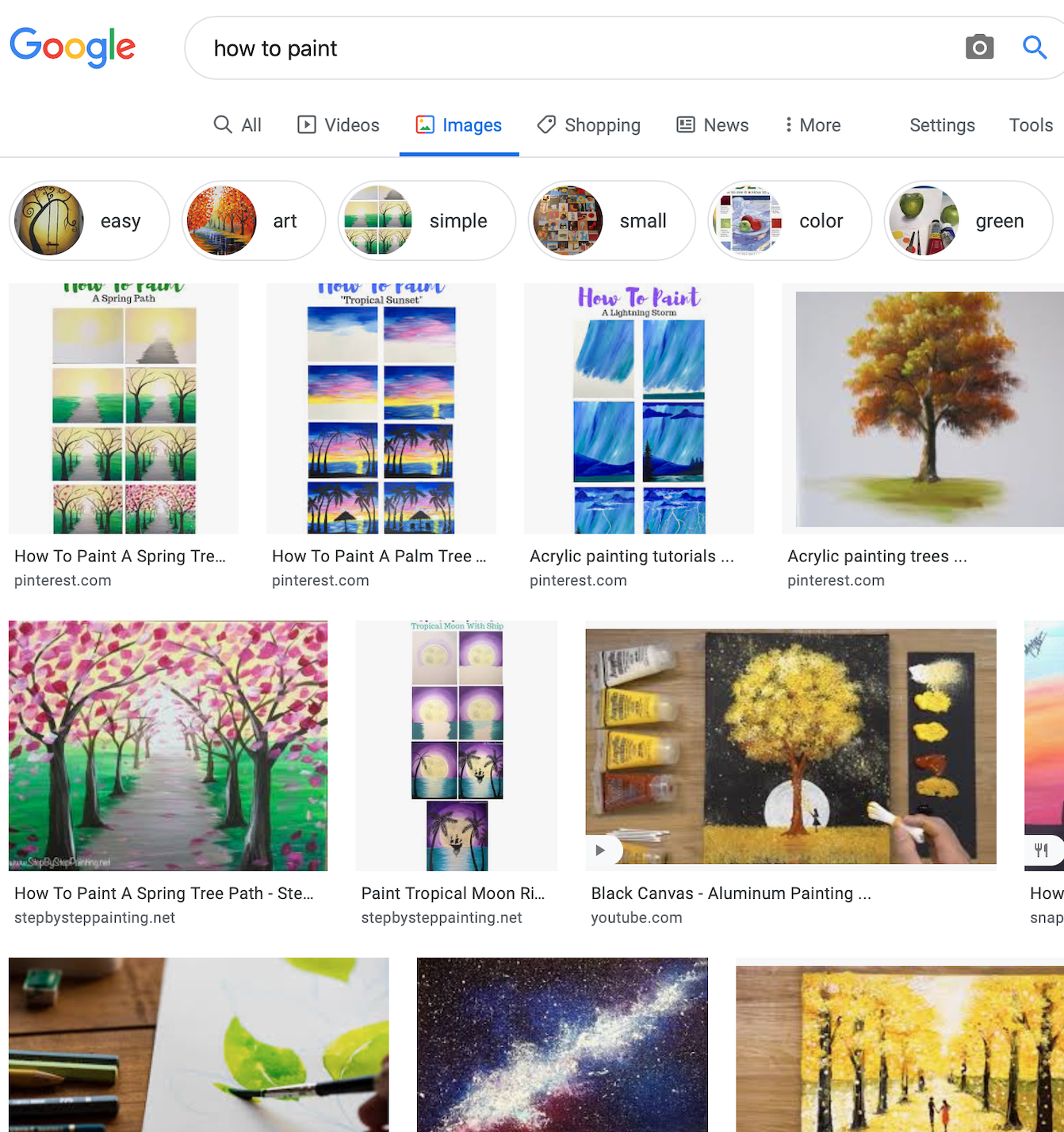 As we can see, the user can watch a video directly the first time around, and when it comes to images, I can now explore all sorts of related painting information that they may not have considered doing before. This makes it clear that the search engines want us to be searching more. Why? Well, the more we 'search', the more opportunity there is for us to be exposed to paid ads online. It is the start of what will become no click searches.
Companies should therefore be preparing for an increase in costs in pay per click advertising and a decrease in conversions in 2021, as this will help in making Google more efficient, and in many respects, your business less so. Another thing you need to be doing is analysing your SERPs. Your business needs to know where you're showing up online and how you look online. That information needs to be controlled as far as possible with your owned media. It is because the selection pool of information available to search engines is what will ultimately get passed along to the searcher and if the data is flawed, incorrect or outdated, the negative perception falls on you.
Content strategy needs to shift
With the SERP changes mentioned above, every view you get needs to be held in high regard. No longer is merely gaining traffic a goal - marketers in 2021 will need to work hard to keep that view and entice the audience to stay longer on their site if there is to be a conversion. These changes require you to do more while facing the reality of fewer views in future.
Because of this, you need to ensure that the content you share answers the right questions that people searched for. It needs to be in-depth, with pillar content that can create a desire for deeper dives into your site. Having useful keyword searches is crucial for marketers to achieve this. Otherwise, you will merely be providing this valuable content which is desired, yet leads to no further action taken by the viewer and therefore no lead generation.
What marketers will need to do is audit and consider their entire digital presence very carefully and then work on effectively managing it continuously. This should extend beyond your website, reaching all points of contact and online channels about your brand. Failing to do so can be detrimental, such as leaving negative reviews or having old posts in circulation. Marketers need to cater to Google, thinking about how it wants to view this content and then base their strategy on that.
The velocity of content
While content remains king in 2021, it is essential to ensure it is positioned to provide your business with value. Therefore your metadata and schema codes need to be accurate and telling. Content is still what resonates with audiences, yet the way to approach this needs to change. For instance, you need to evaluate what your competitors are doing - how much content are they producing? What kind of content is it? This will help you to ensure you are not only on par but adequately differentiating your business from theirs.
Content that you have, needs to be updated - people are looking at publish dates and discounting older posts that are not clearly noted as having been updated since then. Needless to say, content revamps are needed on an ongoing basis.
When it comes to updates and catering to Google, one must remember that it is updating every single day. Therefore the requirements of last year are no longer relevant - you need to keep informed and produce content to meet the current algorithms through optimisation. Work on making your website better and designing it in a way that drives conversions - make it comfortable and inviting for people to take the next step and engage further.
When it comes to putting values on content and scaling the velocity thereof, make analytical predictions for your shareholders. Consider the value in various terms, not only in terms of conversion but in the case of awareness too.
For more
That wraps up the top 3 predictions in marketing for 2021. As expected, the digital world continues to shift, albeit more significantly now. By having the above in mind when it comes to your marketing efforts and campaigns online, you can work with the algorithms and get your brand the kind of results you're after.

To learn informational events about content marketing, visit Content Marketing World.
To work with marketers on your campaigns for the year ahead, book a consultation with us at Nexa, Dubai's best digital agency.