Months have passed since the signing of the Abraham Accord - the landmark peace agreement between the United Arab Emirates (UAE) and Israel in 2020. In this article, we'll be taking a look at what has come of this agreement thus far in terms of the opportunities that have opened up for Israeli and UAE businesses. Let's dive in.
What is the Abraham Accord?
In August of 2020, a joint statement was signed between the United Arab Emirates, Israel, and the United States of America that would further denounce the ban on trade and business between the UAE and Israel for the first time since 1972. This historic agreement has paved the way for a plethora of socioeconomic benefits and opportunities for investment and business in both countries.
Since then, a host of bilateral deals as well as direct flights encouraging travel and tourism have seen these two nations reap the rewards of the signed peace treaty. From trade and technology to food security and tourism, this strategic cooperation has laid the groundwork for sustainably boosting economic development. Let's take a closer look at some of those particulars.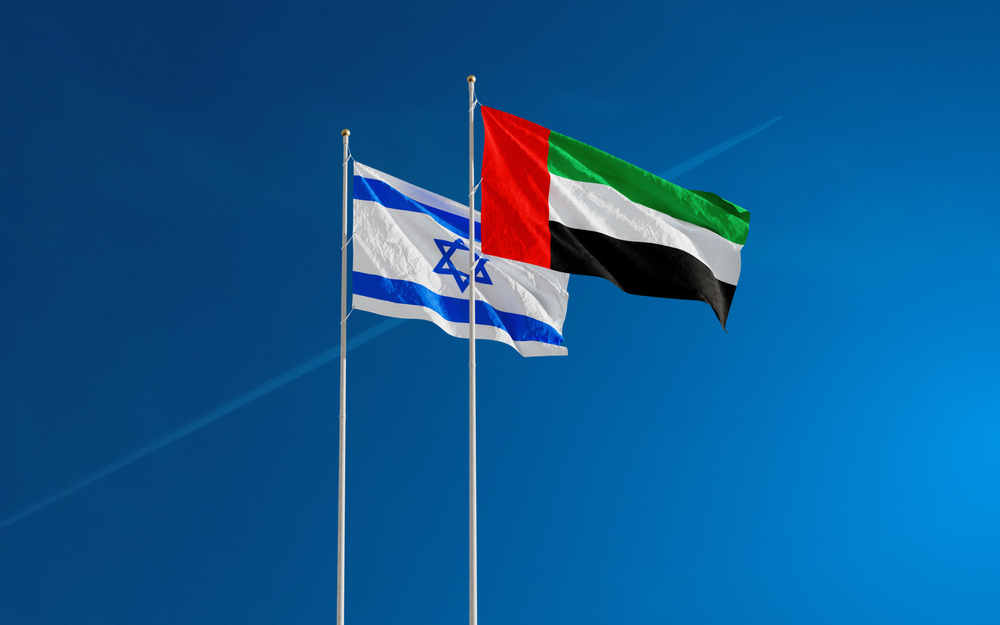 Business Opportunities for the UAE and Israel
Significant investments into Israeli sectors
The UAE has recently established a $10 billion fund directed at investments into specific sectors in Israel, such as healthcare, energy, space, water, and agricultural technology. The fund was established after an agreement between the Crown Prince of Abu Dhabi, Sheikh Mohamed bin Zayed and Prime Minister of Israel, Benjamin Netanyahu. The investment will help aid the Israeli economy after challenges presented by the pandemic, undoubtedly boosting businesses and jobs.
Agricultural technology cooperations between the UAE and Israel
Future Crops, an Israeli vertical farm company, has entered into a joint memorandum of understanding with the United Eastern Group (UEG) from the UAE to explore vertical farming establishments to boost agricultural production. Given the region's extreme climate conditions, traditional agriculture is not a viable option, with the agricultural technologies from Israel enabling sustainable vertical farming to boost trade and produce within the UAE and beyond.
Developing entrepreneurship among the youth
A first-ever virtual hackathon was held from the 23rd to the 25th of March 2021 in an effort to develop business entrepreneurship between the youth of Israel and the UAE, Morocco, and Bahrain. The virtual event served as a platform for establishing connections between talented young entrepreneurs to drive game-changing initiatives and spark economic growth opportunities, with a critical focus on entrepreneurship and the utilization of technology to drive change and betterment.
Cooperation initiatives to boost the medical sector
Israel and Bahrain have recently announced their agreement to enter into a medical cooperation initiative directed at a series of collaborations and exchange programs within medical training, research, and innovation. Representatives of the two largest medical centers in their respective countries - Director of Salmaniya Medical Complex in Bahrain, Dr. Ahmed Al Ansari, and Director-General of Sheba Medical Centre in Israel, Professor Yitshak Kreiss - will meet to formally sign the agreement and give way to a host of programs designed for research and innovation.
Private sector investment collaboration agreements
The Abu Dhabi Investment Office (ADIO), Invest in Israel, and the Israel Innovation Authority have recently signed cooperation agreements in a bid to accelerate private sector collaboration. ADIO has newly opened up a new office in Tel Aviv, Israel, and is collaborating with The Israel Innovation Authority on a joint program in line with new Israeli technologies in Abu Dhabi. The Israel Innovation Authority is an independent public agency aspiring to boost economic growth and innovation within Israel.
Invest in Israel is an investment promotion agency of Israel that drives foreign investment opportunities within Israel and a medium between private and public sectors. ADIO and the two Israeli agencies will collaborate on various programs to strengthen their respective economic stance while encouraging collaboration between Israel and the UAE.
Read more: Opportunities for UAE businesses in Israel
The Wrap Up
Since the signing of the joint statement between Israel and the UAE, the Economic Ministry of Israel has estimated that exports to the UAE could amount to about $500 million per year, with the Gulf's investment reaching approximately $350 million. The signing of the Abraham Accords has led to a plethora of socioeconomic opportunities for growth in both nations that will continue to avail future business opportunities.
6 months after the signing of the Abraham Accord, it is evident that a lot of activity and business opportunities have unfolded, with a lot more in the pipeline. Let's discuss some of these opportunities for Israeli and UAE businesses, and see where yours fits into the picture - get in touch with us, we'd love to hear from you.