Google continually provides new opportunities for digital marketers and it can become difficult to know where to focus your efforts. While a variety of digital marketing professionals deploy smart tactics to boost organic ranking and listing, businesses also need to focus on the benefits that come with strategic paid search marketing.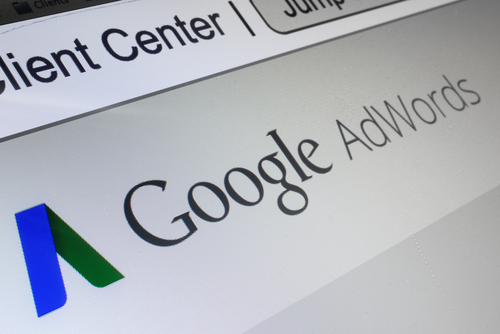 Paid search brings with it a variety of benefits including speed, Return on Investment (ROI) and analytical insight. However, if in your organization, marketing budgets are limited, it's important to use your budget wisely when it comes to Google AdWords to ensure the best possible results.
What is Google Shopping?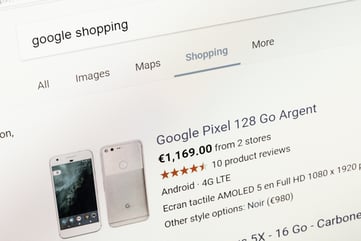 Google Shopping is a service that allows users to search for products on online shopping websites and compare prices between different vendors offering the same product. Ranking on Google Shopping is based on a combination of relevance and advertiser bids, such as search terms and search phrases. Google Shopping is not a new service and it was first released to the public as "Froogle" back in 2002. Of course, it has evolved a lot since its launch, most notably in that it is now a part of paid advertising through the Google AdWords tool.
What is a Google Text Ad?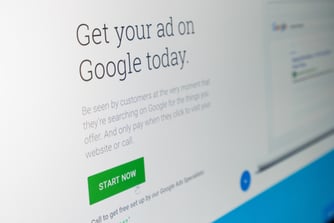 A text ad is a form of marketing that advertisers use to promote a product or service on the Google Network. These ads appear on Google search results pages and across the Google Network and include the Search Network, search partners and Display Network.
Google Shopping or Google Text Ads?
With limited budgets available especially in 2020, digital marketers need to think clearly and take careful consideration when allocating their Google AdWords spend. With this in mind, the question being asked is whether or not they should spend their budget on shopping campaigns or make use of the more mainstream text-based PPC advertising.
This is an important question for retailers and e-commerce companies to consider when selling their products online. However, there are various pros and cons regarding both options that organisations need to take into consideration.
About Google Shopping Advertising
In 2018 Google paid advertising was analysed and it should be noted that Shopping Campaigns have grown to be a major source of sales and traffic. More than 50% of AdWords spend shifted from traditional text ads to shopping ads. This is a noticeable increase which proves just how effective shopping campaigns can be. With Google Shopping, marketers can bid on products for a relatively low cost-per-click, whereas text ads can become more expensive. This is a great benefit of Google shopping as the lower Cost-per-Click allows marketers to drive relevant traffic directly through to product pages.
However, a Shopping Campaign's success mostly comes down to the price as shoppers can filter products according to their price preference. This means that competitiveness is vital if the item is to appear in listing results and actually convert into a sale. In addition, It is possible to gain an advantage over your competitors by using promotional techniques that include free delivery, complimentary add on products or discount codes. There are many marketing techniques you can use to help in making a conversion.
Like all AdWords campaigns, Google Shopping ads should not simply be set up and left to run, as optimisation is necessary to get the best results and best return on investment. Once data has been collected it is possible to then identify the poor performing brands or products and you can choose to remove them or amend them for the next campaign - this makes the process more efficient and effective. With the information at hand you are also able to increase bids on products that are doing well on the campaign.
With Shopping campaigns it is possible to control certain elements of AdWords such as the bid amount, visible products, device adjustments and location adjustments. However, you have no influence over keywords and marketers can only rely on the search popularity of the products being sold.
With all of the above taken into account, Shopping Campaigns are great for products that the user has a good understanding about and knows what they are looking for online. However, a Shopping Campaign is not ideal for new products that have hardly any search volume online.
About Google Text Ads
As opposed to Shopping Ads, Google Text Ads are customisable depending on the objective of the campaign. A marketer is able to test different ad variations easily and this helps improve the performance and protect spend.
Text ads are viewed as more flexible than Shopping Ads and they can be used to target a larger audience, not just users who are searching for product related terms, and this is done with very relevant content. This means that you have more options when promoting products at various stages of the user's journey, from research, to inquiry, through to sale.
With this in mind, traditional text ads are usually used for lead generation campaigns in all industries, from B2B to B2C. When it comes to retail, Text Ads are suited to focus on key brands and lines and can be used to promote brand new products or promote brand awareness.
The average cost per click is can be greater than those of Shopping Ads but depending on the industry and competitiveness of the product category, the converse may also be true. Text Ads work well if objectives are defined and a path has been set up to take the buyer on a journey to conversion.
In Conclusion
As with all digital marketing services, you need to make your decision based on your specific goals and business objectives.
If the goal is to drive more leads and a wider target audience is required, than text ads will be an effective campaign. However, for e-commerce brands and retailers, Shopping Campaigns, if analysed and delivered correctly, will provide a better return on investment.
If you are unsure about what path to take when it comes to Google AdWords or digital marketing in its entirety, we are here to help.
Nexa has helped thousands of businesses flourish and achieve their true potential and prides itself in its ability to support businesses from start-ups to large multinationals, providing the same professional, unwavering support for all.
Contact Nexa for all your AdWords and digital marketing requirements and begin your digital marketing journey today!