Content management is an integral part of a business's digital and inbound marketing, but it is also the most difficult part requiring multiple skills and disciplines in order to be effective. If you're considering outsourcing this function, then read on to discover the benefits of doing so, as well as all of the considerations to keep in mind when finding the right partner for your business.
The Basics of Content Marketing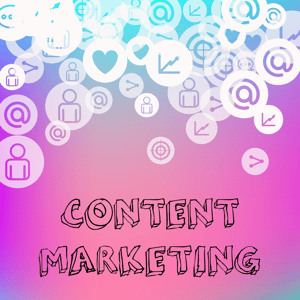 There is a wide array of visual and audible content that a business is required to have. This is done in order to communicate with their audiences, but it can also be a key driving force in increasing website traffic and generating leads. When businesses employ this form of marketing, they are required to produce a certain consistent standard of content that is of high quality. This will ensure success and better reach when it comes to the cycle of content needed.
There is a lot of content that needs to be created for your website, your blog, your email newsletters and social media platforms. However, this is just the tip of the iceberg. Other popular forms of content include eBooks, webinars, videos, podcasts, infographics, case studies, animations, slides, listicles, quizzes and digital magazines. By diversifying the format of your content, you can reach more people and present your content in the most effective manner possible.
Content is produced to target people at various stages of the sales funnel. People at the top of the funnel require the most content, with content becoming less frequent but more valuable as they move down the funnel. One should consider various combinations of portraying content in terms of structure and multimedia. This ensures that you are meeting various needs adequately, from a range of topics that expand beyond promotions, narrative style content that features alongside listicle based information, newsworthy updates as well as evergreen content and finally, niche as well as general topics. The process of creating content needs to be created with the audience in mind, as well as search engines. Therefore all that you create needs to be intentional, optimised and user friendly.
There are various roles which can be allocated to a content marketing team. Depending on the size of your business and the processes you use, these can include:
Editor in chief: This role requires someone to set the approach, approve the strategies and decide on the necessary personnel.

Editor(s): The people in charge of creating the content calendars, setting the schedule, training and delegating tasks, editing the work and getting approvals.

Content Strategist: This role requires an audit of the current systems, trend analysis on an industry scale and analysis of the competitors and customer profiles in order to develop a strategy.

Content producers: There can be various producers, from videographers to writers. They are skilled people who create and deliver content according to the project requirements.

Designer(s): The technically inclined who work behind the scenes on creating strong graphics, optimal user experiences and are able to fully optimise the content.
There are various sub roles which can also come into play, such as researchers, CRM managers, curators, data journalists, social media managers, community managers and content marketers (handing the likes of all SEO, PR and social media).
Outsourcing Content Creation and Marketing
Based on the scope of content marketing detailed above, it is clear to understand why a company would consider outsourcing all or parts of this function. Working with an outsider partner can provide you with direction, inspights, inspiration, creativity, advanced capabilities, delivery and reporting on your behalf.
Begin with an internal strategy session in order to plan the kinds of resources and roles required by your businesses. Having an audit of your current situation, a style guide and an idea of the scope can be helpful when approaching an outsourcing team. This stage can also indicate whether you have any in house personnel who could assist you with parts of this function, or if you'd simply like all aspects to be outsourced.
So to recap, you need to assess your budget, goals, KPIs, editorial needs and strategy. This will determine your requirements in terms of the collaboration needed, the volume, the frequency, the roles, the oversights needed, the kind of work and the resources available to make it happen.
Should you be working with Freelancers?
Your business can outsource content creation and management to a freelancer. This is the cheaper option and can offer more flexibility, though there are major drawbacks to this, including diminished versatility. When you consider the benefits of working with an agency, you'll see that freelancers are not an ideal option for most businesses and business needs. For instance, freelancers are often skilled in a particular singular field and are only able to take on a volume of work suited to their capacity and in accordance with the tools they have available to them. Depending on their other freelance commitments, they may have time limitations that affect their delivery. Your company will have to draw up a contract for this individual that adequately covers your business in terms of data protection. One known challenge with working with freelancers is that they are often driven by money and in the event of a 'better offer' may find themselves jumping from client to client.
Working with Content Specialists / Agency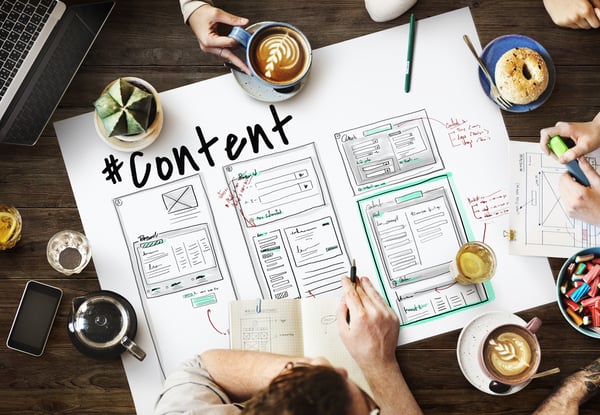 Based on the magnitude and nature of content marketing, many businesses turn to agencies. They can work with you in accordance to your budget and in many cases, have the experience to set up the structure and strategy for your businesses so that you are less reliant on them in the future. They are able to bring their experience and knowledge of the industry you're in, working towards delivering your goals in a variety of ways.
It's also important to note that agencies have the ability to be a sustainable, long-term partner for your business. They will have multiple team members that become familiar with your business, your goals, the tonality of your business and more. They also have the scope to identify new opportunities for your business that can provide you with first-mover advantage in your industry.
When selecting which agency to work with, remember to vet their case studies, assess their capabilities, enquire about their processes and the level of transparency they will provide you with. Finding the right agency to partner with will have industry experience, offer you support and stress the sharing of metrics that show you your ROI.
Pro Tip:
One great litmus test is to see how seriously an agency takes their own content marketing. Do they have an active blog, offer educational and insightful e-books or white papers? Do they run webinars or publish podcasts?
The 10 benefits of working with an agency:
Saves you (and your marketing team) a lot of time.

You will be able to publish more content, consistently, as there are more hands on deck, without compromising on quality or effectiveness.

It can be cheaper than hiring various people internally.

Exposes you to new ideas and the latest methods of sharing content.

The ability to access several experts across content creation forms, which means you'll be able to diversify your content offering.

The ability to increase your reach through the content produced (and potentially utilise the network of your agency).

Work on developing a better strategy and using advanced analytics provided to make key improvements to better your brand.

Enjoy the reliability of an agency as there are several people working on your portfolio, so sick days etc will not impact the business. There is also a high level of quality assurance that goes hand in hand with this.

Your content can be coupled with other technology such as marketing automation in order to help you create and nurture audiences for your content. A skilled agency will typically have a number of resources and the experience to support your business and drive efficiency.

Reporting return on investment is critical as this will impact the investment available for content marketing moving forward. An agency can help you track the exact revenue generated from these activities.
Work with content marketing experts
Nexa is a digital marketing agency equipped with the tools, expertise and experience to provide you with stellar content. Let us handle all or parts of your content marketing, from strategy to production, distribution and promotion. Nexa's experience with content marketing is unmatched, from creating short and long form written content, video production, webinars, digital / virtual conferences and podcasts.
Get started by completing the form on this page.