To drive marketing across social media channels, you need to strategize and implement campaigns. With the right techniques and tools you can successfully promote your product or service as a significant part of your online marketing. If there's a campaign you've got in mind, these are the steps you need to take...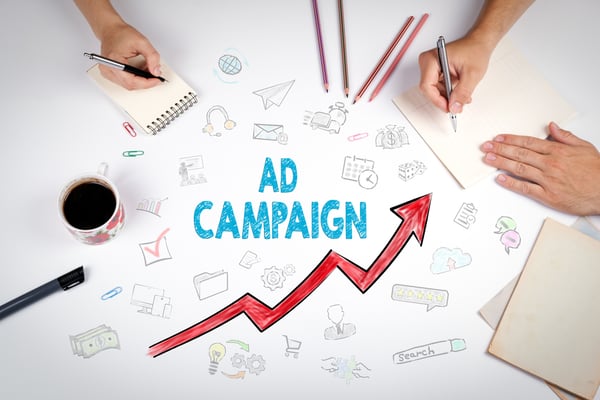 Define the objectives
Before you begin, it is important to set your objectives. While you're likely to have a few, narrow it down to a couple so that you can deliver on these aspects fully. This may include:
Driving brand awareness
Educating your audience about a product or service
Promote a new product or service
Generate leads
Promote a new promotion or offer to customers
Launching of a new business, product or service
When determining the objectives, keep in mind social media KPIs: Engagement, likes, and comments. The following steps in starting your social media campaign will be centered on delivering these.
Pick your personas
Who is your target audience? You need to develop your target audience based on research and split these people into groups of personas. These personas include details about them. These are the kinds of questions you should be asking:
Where do they live?
Is it gender specific?
What is the age range?
What is this person interested in?
What are the values?
How do they spend their time?
How much disposable income do they have?
There is no detail which should be left to question. While there will be variables and potentially several personas, truly understanding the groups of targeted individuals will help you to identify pertinent patterns that can aid in your campaign and improve your business by catering to their needs and desires. Once you can clearly define who you are talking to, you can develop your business's own voice and tone in a way that resonates well with the various personas.
Platform selection
Now that you're well versed in the reasoning and goals for the campaign, as well as the people you're targeting, you need to find out where they reside on social media. This will be persona specific, though it also needs to match your brand.
Whether you select one platform or several platforms, you need to ensure that there is integrated marketing communication. This means that while your campaigns are tailored to the specific platforms they're on, the campaign is clear and consistent - it is, after all, the same campaign and your audience need to know that if they view the campaign across several platforms.
If you're looking to target families or people based on their location, you may consider Facebook. If aesthetics are important to your campaign, Instagram may be a better fit. If your content is video based then YouTube will work, whereas if it's more textually based you'd opt for Twitter. Pinterest is great for inspirational imagery and LinkedIn for targeting people in the professional space.
Once you've selected your platform, be sure to conduct a competitor analysis. Analyse and follow them to see the kind of content they're publishing, the reactions they're generating and gain more insight into your potential customer bases.
If you'd like to have others soft selling your products, then consider influencer collaborations. These are brand ambassadors who will share your product or service with their followers, therefore increasing your reach.
Content Pillars
Next up, you need to consider how you're going to get your message across to your audience. Content needs to be high quality, attention grabbing and engaging. Think of this in multimedia terms, so that you can share your message in various ways that suit the topic, the audience and the platform. You don't want to simply sell an item or idea, you want to inspire. Your visuals should include a mix of the product/service, the customer experience and lifestyle based for inspiration, much like Kagi Arabia's feed.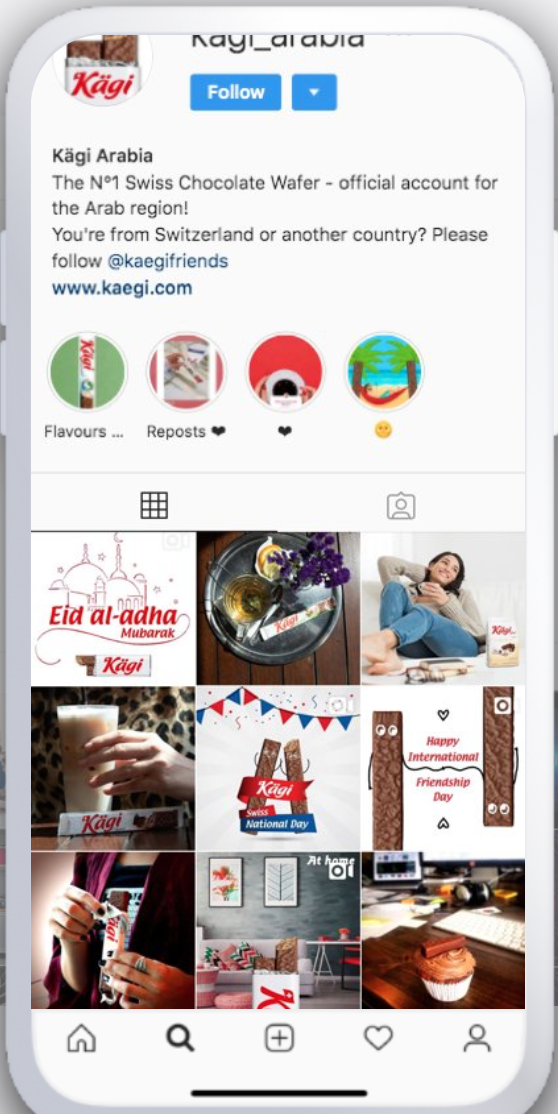 When it comes to multimedia for social media, consider:
Gifs
Videos
Images
Stories
Captions
Audio clips
Performance potential
When it comes to your performance potential, consider both your organic and paid potential. With your organic potential, ensure that if you are active on social media platforms, that your accounts are complete and professional. Campaigns you launch should feature seamlessly with what you already have going on with your social media strategy.
With advertising, you need to consider the following:
Budget: Once you have the content in mind, you need to consider your budget. There are various options available to users on social media, so the smallest of budgets can work.
Personas: These will determine your advertising targeting from location to expected impressions, optimal formats and the required frequency of the ads.
Conversions: If your campaign resonates well, the call to action needs to be clear with your ad and easy to engage, whether that leads to a lead, a website or a direct purchase.
Objectives, personas, platforms, content and performance potential. That, in a nutshell, is how you can get started with social media campaigns. These will add great value to your online marketing and boost revenue.
Need help designing your campaign?
Have a look at our case studies and book a meeting with us at Nexa.