Social media is the primary form of digital marketing for many businesses. When working with an agency, you're presented with packages offering selected services, with the option to make adjustments depending on the needs of your business. In this article, we're sharing the kinds of inclusions you can expect from such an agency in Dubai.
Social Media Services in Dubai
Dubai is one of the world's most connected cities in terms of social media. This makes it a primary means of reaching and connecting with audiences. Platform updates are becoming increasingly more business-friendly, with social media selling set to become available in Dubai soon. These are the need-to know-facts, according to HubSpot:
73% of marketers say social media is an effective way to market a business
People conduct research online before making purchases, with 54% using social media specifically for this
Social media usage continues to increase, with almost full penetration among the population in Dubai
Social media users in Dubai spend close to 3 hours on these platforms, ahead of the global average of 2 hours
71% of people who have a positive experience with a brand on social media recommend it to others in their network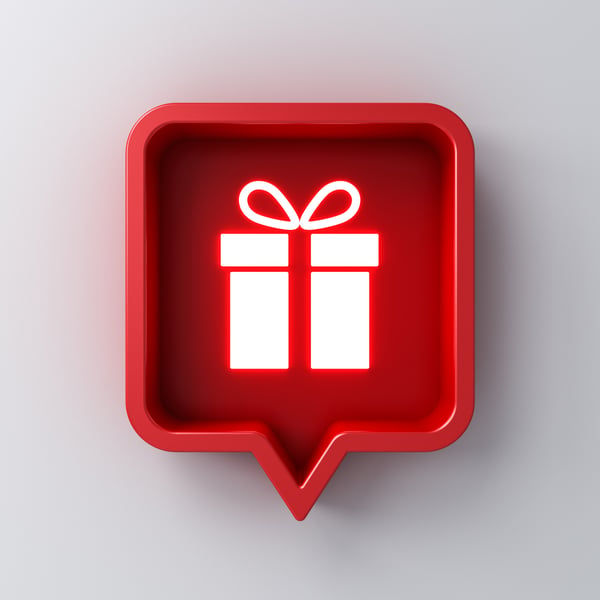 As with all marketing, your social media goals need to be clearly defined. These include:
Awareness: Your brand can increase its audience and visibility both organically and through advertising. Good social media marketing will do more than increasing exposure - it will increase brand understanding, perceptions and traffic too.
Leads: Leads are the most coveted goal for marketers, and social media presents several ways for you to generate, nurture and convert leads which should not be missed.
Trust and authority: Social media can establish credibility and presence in the marketplace, as well as be a determining factor of trust in a brand.
Customer service: Social media is a communication touchpoint for your brand; hence customer service is vital to manage. This requires being responsive and helpful.
Promotion: Paid promotions on social media is affordable and highly effective, where that is through advertising or influencers.
The above factors will likely be discussed in-depth when you select a social media package, with elements of each being woven into the services offered. However, it is best to choose a couple of goals at a time, as trying to achieve them all at once is likely to fall flat among audiences.
Social Media Packages
When looking for package deals in social media, you need to know precisely what your business needs. While agencies offer standardised packages, if you need a little more here and there, they will likely be accommodating to your individual needs. Think of the package as a starting point. This is also true in terms of scalability, as once your social media and business take off, you may well need to up the ante.
By outsourcing your social media activities, you'll be ensuring this intensive yet highly effective form of marketing is well taken care of. The package you choose will likely include strategy and conceptualisation, as well as content creation and delivery, community management and reporting. If your brand has not yet established clear brand identity with an associated image and voice, this will need to be developed first.
These are the services included in most social media packages:
Target market research for accurate targeting

Strategy and campaign development rooted in lead generation

Optimisation for SEO purposes

Content planning

Publishing and management of content, as well as advertising

Community management rooted in relationship development

Reporting to prove ROI and meet goals and KPIs
The agency you work with should go above and beyond, merely creating and posting content. This is an effort and activity which should support the marketing team and strategy which you have in place. This is important as these objectives will provide you with guidance.
Packages often include the management of a few platforms, though it is important to note that not all of these may be suited to your business. For instance, Twitter may be highly beneficial to some brands, while largely ineffective for others. The agency will assist you in determining the best platform selection.
When it comes to content, be sure that the agency has a portfolio so that you can assess their abilities in this regard. Since video continues to be the most sought after and engaging content, it is essential to select an agency that is proficient in creating them for you. We at Nexa produce various types of video content, from animated videos to social media clips like this one:
Social media packages offer fully inclusive services which your business needs to achieve effective marketing. In cities such as Dubai, where social media usage is prominent, ensuring your campaigns are optimal is necessary to stand out among competitors. It is for this reason that outsourcing this by opting for suitable packages can improve your marketing tenfold.
Customised Social Media Packages are the way to go
We're often asked by prospects to share our social media packages and while we do have loosely defined packages available to businesses, almost every time we engage with a client, these social media packages have been edited.
The main reason for this is that every business is different and has a different or specific set or requirements and goals. Because of this, our team will immerse themselves with your business and brand, understanding your objectives and translating these into a set of clear social media deliverables or outputs that are designed to help you achieve success.
That's why we prefer to create customised packages specific to each client.
Work with Dubai's leading agency and create a customised Social Media package for your business
Nexa, a Dubai-based digital agency, providing a fully inclusive set of social media services. Our packages are tailored to each client's needs. Book a meeting with us to create your business's social media package.