It is no secret that social media videos have become the most engaging content on not just social media platforms but perhaps the internet as a whole. Videos are also predicted to be the dominating form of content within the next year with more and more businesses creating this form of content. It's therefore clear that for a business to succeed in the social sphere, your company needs to be creating and sharing effective, high quality videos. But where do you start? Here's how an agency can help you and why you need one in your marketing repertoire.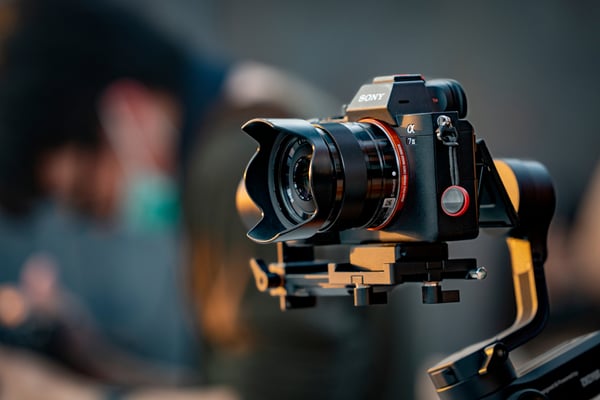 What makes videos so effective? For starters, they're more engaging than both text and static imagery combined. This kind of content captures the attention of the viewer who invests their time in watching, then reciprocates the effort by commenting and sharing. It is this content that has the greatest potential to go viral.
Types of Social Media Videos
Video content is incredibly versatile, as there is a myriad of content you can shoot and share with your audience. As with all marketing, the purpose is to entertain, inspire or educate your audience. The below is a list of video options available to businesses:
Q&A Videos: Answer your most asked questions briefly, or do live feedback sessions with your customers. With creativity, this can take a mundane activity and bring interest in it, showing that your brand is forthcoming and ready to assist. This type of content also helps build trust.
Vlog: This could work with influencers, for example, or follow the journey of a campaign. Creating an online series of vlogs can generate sustained interest with your audience.
Behind the scenes: People want businesses to be transparent and this is a great way to achieve that. Show customers a glimpse into the daily workings of your business and what goes into creating a product or delivering a service. This can show your company culture, commitment to a strong work ethic and the quality you provide.
Feature: If you have a new product or experience, this is a great opportunity to share that with your audience. Video content can bring the customer as virtually close to the featured product as possible, creating traction and desire.
Promotions: Create eye catching promotional videos that excite and entice your audience. This also works well for competitions, which you can create content for from inception right up to announcing the winner in an interactive way.
Announcements: If you are working on a new offering or have upcoming news to share with your audience, videos can spark interest and build anticipation for the reveal.
Events: Include more of your audience in events that you host or attend through video content. Invite them on a journey with you to experience events, with post-event coverage, and/or live recordings.
Tutorials: Demonstrate how people can make use of your product or service, as well as how it can form part of their lifestyle and add value to their lives.
Animations: Animated video content is both skilled and highly effective. These videos are growing in popularity and are a great way to share knowledge with your audience.
What an Agency can do to Support a Business
With so much opportunity available when it comes to video content, it can be difficult to decide where to begin or how to pull it off.
That is where an agency comes in. Their expertise in the field of marketing and content creation can assist your brand in creating highly effective, quality content. This is done by developing your content strategy with full consideration of your objectives and target audience, creative direction and development, and the results (sharing and recording the analytics).
The expertise of an agency will assist you in determining the following:
Sound: Is it necessary, and if so, will it be voice overs or music?
Captions: These need to be optimised with relevant keywords to ensure discovery
Organic or paid: Is this content best for views based on discovery or promotions?
Live or pre-recorded: Determining whether the content is suited to live broadcasting (casual and highly engaging), or edited content (polished and having more longevity).
The platforms: This will determine the audience you need to cater to, as well as the orientation of the video (vertical or horizontal) and the devices used (mobile or computer-based).
Trending topics: When you should be engaged and the kind of hashtags that will lead to more discoveries.
Style: All of the creative input, from the storyboards to scripts, camera angles and editing.
The length: This differs among the social media platforms, so specific edits are required for each. According to HubSpot, these are the optimal lengths of videos: 30 seconds for Instagram, 45 seconds for Twitter, 1 minute for Facebook and 2 minutes for Youtube.
The data: Understanding the effectiveness and impact of your video content either in terms of awareness or revenue (or ROI) is a vital ingredient that agencies can provide. Most agencies have a wealth of tracking tools designed to provide real business insights that can help a company optimize their strategies for further gain.
Videos are effective forms of content and need to be included as a form of content in your marketing mix. Creating videos of interest and quality requires careful planning and execution. Agencies are equipped to manage all aspects of this creative process and can assist you in creating highly successful campaigns.
Videography by Nexa
Nexa produces high quality videos for brands using an in-house crew. Speak to our team and let's get started with yours.
View our video portfolio here.