Are you a B2B business, looking for a marketing agency to work with in Dubai? Look no further. We are sharing the top marketing agencies who cater to B2Bs. They can assist you with traditional and digital marketing, thereby increasing your connection with targeted audiences, reach and sales growth.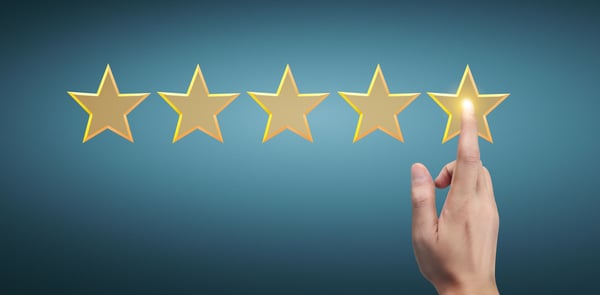 Why are we creating this guide - where's Nexa?
When people ask us who the best B2B Marketing or HubSpot Partner agency is, it's easy to sigh and say Nexa. But we're not into those kind of cliches.
We're proud to be one of the largest independent marketing agencies in the UAE with offices in the UK and US. We're also proud to be one of HubSpot's top agency partners have won numerous awards for our B2B and B2C work using the HubSpot platform. But while we are approached by many companies that want to work with us, we recognize that we're not right for everyone.
The UAE is rich with gifted b2b marketing agencies who service their clients effectively. We're proud to one of these companies and have had the pleasure of working with some incredible agencies during our 15+ year existence in this market.
Every agency has a different story and differing strengths, and these are qualities we are happy to embrace and celebrate.
So to summarise, instead of blowing Nexa's proverbial horn, I wanted to take a couple of minutes to tell you about some other agency friends highlighting their strengths. So in no particular order, here's some more on some of these agencies
7G Media
7G Media is a leading digital marketing agency in Dubai, inspired by culture and built on creativity. They create multi faceted marketing strategies that are made up of solutions for multiple platforms. This ranges from "branded content to digital marketing, advertising collateral, website development, social media marketing and print … whether it's a Google Adwords campaign, a responsive website that meets search engine standards, digital marketing solutions, an animated video, an event that needs a strong concept and flawless execution, a corporate magazine or an annual business report."
7G Media are committed to providing excellence and connecting brands with people.They have a deep understanding of the UAE region and a knack for creating digital and social content. Each client receives customised strategies and measurable results.
Clipatize
While most marketing agencies are broad and cater to various businesses, Clipatize is dedicated to servicing the B2B industry. They are an international B2B marketing agency who design and implement full-funnel marketing strategies. Clipatize is driven by their desire to help their clients develop and grow. The agency has more than 7 years experience of working with multinational companies including the likes of Microsoft, Philips and Shell. Their reach expands across Africa, Europe and the Middle East.
Clipatize offers clients various marketing services, including video campaigns, infographics, the development of value propositions, social media campaigns, lead generation, rebranding, corporate communication and sales boosting campaigns. They have also helped companies to expand their positioning and visibility in the GCC.
BrandStory
BrandStory aims to provide their clients with the best possible solutions when it comes to marketing. They are essentially a digital company that transforms businesses with their passion and ability to develop your digital brand identity.
This is achieved by ensuring a business's objectives and offering are visible in the digital market space. They are therefore able to increase your brand's awareness and sales, all while inspiring you to capitalise on existing opportunities. BrandStory is based in Dubai, however they have rich industry knowledge and working experience in markets that extend internationally beyond the UAE, including the likes of Bangalore and Singapore.
This is a company driven by creativity and powered with advanced technology to re-shape the digital strategies of their clients. They are results orientated and driven by their ability to create memorable brand stories for the clients.
UBRIK
UBRIK provides B2Bs with inbound marketing and sales services. This growth agency seeks to help their clients to grow in the digital age. Their team of experts work on inbound marketing, content marketing, pay per click advertising and online advertising. These services result in a specialised strategy to generate more leads revenue and growth for their clients.
UBRIK's headquarters are in Dubai, with a client list including several B2B businesses and universities. They transform marketing strategies according to the needs of both the business and targeted customers. This delivers marketing that spans across the best possible channels and is engaging to customers.
UBRIK are driven by performance, having experience in managing campaigns that have millions of dollars in digital ad spend for lead generation and sales. They specialise in several industries, including automotive & transport, construction and renovation, education, health and manufacturing. They are ready to work with any budget and offer support in both English and Arabic.
Igloo
Igloo aim to provide their clients with solutions from the very first consultation, whether you're looking for a full digital plan or a standalone service. This begins with devising the best digital marketing channels to invest in for increased brand exposure and growth in sales.
Igloo have years of experience in online marketing and working in the Middle Eastern market. They specialise in digital marketing, which earns them their spot as one of Dubai's leading digital marketing agencies. They have a team of experts who can assist with your business's search engine optimisation, pay per click advertising and social media marketing to name a few key areas.
They assist B2Bs, among other types of businesses, providing them with marketing strategies that are performance based. Igloo guarantee their clients that they will implement the most cost effective in order to generate great returns on your investments. Igloo's creative, mobile and advertising practices support their digital marketing services to achieve better results for our clients.
There you have it - Dubai's top marketing agencies for B2Bs. They can step in to assist your marketing team, taking your business to new heights.
We at Nexa are Dubai's leading independent digital marketing agency, catering to both B2B and B2C businesses. Our services include website design, search engine optimisation, social media management and content marketing. We offer a fully integrated and creative digital marketing strategy, with a stellar track record and in-house team ready to support your business.