Every current college student or fresh graduate understands the importance of an internship. Working out in the real world is so different than what we have been assuming while sitting in our lecture halls. An internship experience not only amplifies our CV but also shows us our true strengths and how creative we can get. Well, at least it did for me!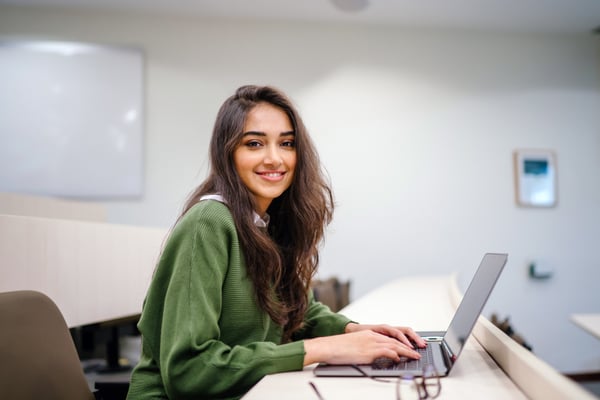 I was lucky enough to be offered a full-time role at Nexa right after my internship. The company offers a lot of opportunities in terms of personal career growth, I am glad to be a part of the organization and kick start my career doing something I love along with the guidance of a supporting team.
As an intern, I had a very basic knowledge of Social Media Marketing when I started. In fact, I had a very limited idea of what my internship would entail. However, I was involved in so many different tasks from the day I walked into the office. It does feel grateful to be taught consistently, and that's the main core behind an internship - grasp as much knowledge as you can. Even now, as a full-time employee, I am still always learning and practicing. My transition has been smooth because of the drive within me to achieve success and also the lessons from my superiors.
Here are some tips I swear by to make the best out of your internship:
Firstly, know yourself, understand what you enjoy, where you can apply your strengths and push to turn your weaknesses into something that makes you smarter. Stay organized and productive through the course and take your own time to understand your work. Internships can be intimidating since you are trying to prove yourself, but remember, there was a reason you were hired. Have enough confidence to question and learn.
Absorb all you can, and I repeat, absorb all you can! Learning never ends, so make sure you take every lesson with you. The more you acquire, the more valuable and successful experience.
Secondly, every organization is different, internships help you find out which culture suits you the best. For instance, Nexa follows a flat organizational structure, this makes communicating with my superiors much easier. For an introvert like me, a friendly environment is quite motivating, and this was the exact atmosphere created by the passionate team at Nexa.
Lastly, stay passionate and patient. The process of an internship is quite short and overwhelming, it is important to hold onto that passion and work with it. Interns are bound to make mistakes, but it is important to learn and grow from them. The goal you see for yourself down 5 years the line will come through experience, which you are yet gaining during your internship. Be patient and trust the process.
So there it is, my tips for stepping into an internship. Embrace the opportunity and make the most of your experience because it leaves you with unforgettable lessons.