COVID-19 has impacted the world in many ways, with tourism being one of the most affected industries. We're unpacking what this means for the travel market going into 2021, as well as the ways hotels are altering their marketing messages to attract customers as the world adjusts to the post pandemic new norms.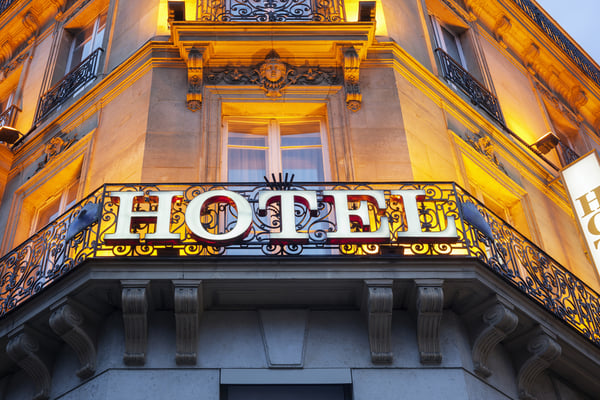 Travel Marketing Entering Into 2022
As COVID-19 struck, countries around the world put lockdown measures into effect. This meant various travel restrictions came into effect, with many borders closing. For the travel industry, this meant closing doors in response to these restrictions and offering customers refunds in hopes of retaining their loyalty. It also gave them time to restructure their strategy going forward.
The pandemic set in motion drastic shifts, with slow recoveries predicted as lockdowns are eased with caution. People can no longer travel as freely as they once did and have experienced changing attitudes and levels of awareness regarding healthcare - with these considerations set to remain a top priority for the foreseeable future.
There is no doubt that marketers have had to become innovative in their approaches. They have had to adapt to suit the needs of changed consumers. This means marketing messaging has changed, along with brands that have had to be reshaped. Online presence has become paramount, with personalised messaging taking centre stage and many new flexible booking options being introduced.
Marketers will have their work cut out for them as they try to communicate with audiences who may be as unwilling and unable (due to financial constraints) to travel than ever before. For those who are interested in traveling, they are noted as being willing to pay more in order to ensure that ehri exposure to a potential virus is reduced. With that comes a host of trends expected for 2022...
Travel marketing trends
Group travel: Expect less people wanting to travel on tours in groups with strangers from other countries. However, there will be more family travel, meaning marketers will need to appeal to multiple generations traveling together for reunions.
Destination selection: Sustainable travel is more important than ever, with people being conscious of the cultural, social and economic state of the country they visit. They will also base destination selections on the precautions and success rates of governments when tackling COVID-19.
Desires: People are expected to crave holiday settings in nature. They seek uncrowded and unspoilt locations that are safe and promote responsible tourism, extending to both people and the environment.
Travel style: Travellers will be in need of immersive experiences, where they can disconnect from technology and 'switch off.' They are no longer traveling to show off their holidays on social media, but rather in need of escapes for mental wellbeing.
Transportation: There are higher expectations when it comes to cleanliness with transportation options. Trains will likely be popular as they slow things down. Emirates and Qatar Airways are set to introduce lifestyle offerings for long haul flights that include luxurious experiences, with family pods and on board dining spaces, bars, play areas and even yoga.
New ways of travel: Credit cards are offering more rewards, encouraging less use of cash. There are also nomad hotels popping up, offering once in a lifetime experiences in far fetched destinations (whereby a space such as a castle is occupied by hoteliers for a period of 6 months). Foodie holidays are also expected to increase, with the focus being on wholesome offerings from farm to fork.
New visas: Countries are introducing specialized visas for remote workers to encourage long term stays. AirBnb is also encouraging month long bookings as a change in strategy.
Regional travel: Staycations and resident deals will continue to draw in locals in order to support tourism markets. To facilitate this, various geographic specific discounts are being offered. Hotels will be preferred for their assurance of hygiene standards.
Travel experts: Since people want niche experiences, travel experts will replace the job of an agent. They will need to provide specialised itineraries to do this with their expert knowledge, while ensuring that people are well informed regarding all travel regulations and protocols.
Ready to renew your travel marketing?
Travel marketing has weathered the storm of responding to a crisis and has now entered into the all import phase of implementing new strategies to meet changing consumer needs. From the current situation to the trends developing, marketers will need to continue to place the wellbeing of the traveller at centre stage.
Speak with us at Nexa. We've partnered with various hospitality brands, have a strong, 15 year track record and we'd love to work with your hotel or travel brand next.