Digital marketing trends are constantly changing. With marketing technologies, social media platforms and search engine algorithms advancing every day, consumer behavior changes right alongside. Marketers need to keep their eye on the ball and adapt to these changes accordingly. Today, video marketing is on the rise and more and more brands are taking the steps to create engaging, shareable and informative video content to connect with their audience and propel business growth.
In this article, we take a look at how video marketing should form a part of your marketing strategy as we head into 2022. But before we begin, let's take a deeper look at what video marketing actually is and why it is on the rise.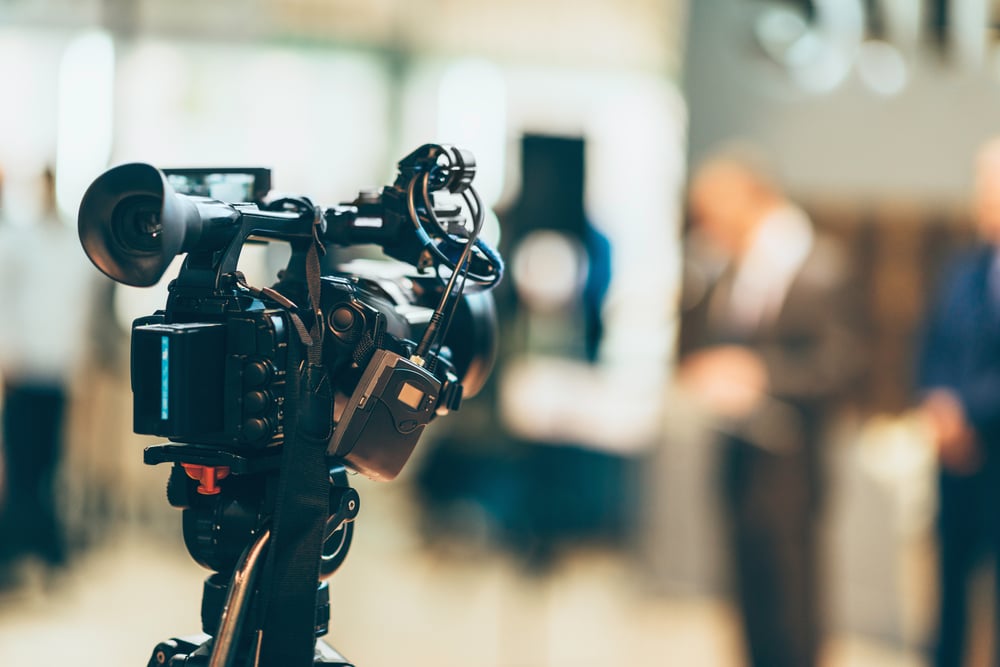 What is Video Marketing and Does it Work?
It sounds simple enough: video marketing involves using video as a way to promote your business or brand. However, video marketing has grown significantly and simple, boring videos are no longer part of the consumer experience. The difference between old-school video commercials and today's video experience is "social media." You see, video marketing yields substantially more engagement than all other kinds of social media content and digital content.
Today, video marketing is about engagement, social share-ability and virality. And if you want to stay ahead in your industry, you need to invest in video marketing tactics before your competitors get ahead of you.
The reason video is so powerful is because it is easy to consume. We live in the digital age and as consumers, our attention span has shrunk considerably. And with this in mind, dynamic and strategic video content allows marketers to grab the attention of the digital audience to a greater degree than long-winded text or static imagery.
As a business owner or marketer you may be considering the expense of video marketing. Yes, video is an effective marketing strategy but will it fit into your budget? The answer is a resounding yes.
Thanks to new-age technology and social platforms, video is becoming less expensive to produce. In fact, a simple smartphone camera can be used to create a full-length, eye-catching video. And social media platforms like TikTok and Instagram make it easier for anyone to edit a video to their liking. Essentially, there is no excuse to not get on board with video marketing in 2022.
Still not convinced? The video marketing stats speak for themselves:
72% of consumers prefer to learn about a service or product via video content
Users spend 88% more time browsing websites that provide video content

94%

of marketers say video helped users increase their understanding of a service or product
According to

Animoto

, video ads are the number 1 way consumers discovered a brand they later purchased from.
In 2021

93%

of brands gained a new customer because of a social media video

86%

of marketers say that video helped increase website traffic

78%

of marketers say that video marketing has directly increased sales
The above stats prove that video marketing has the power to drive the entire customer journey, from the awareness stage to the purchase stage. And this is the power of video marketing.
5 Video Marketing Tips for Beginners
Video is one of the most powerful ways to showcase your products and service offerings. However, in order for your video marketing efforts to be successful, you need to leverage off your brand story so that consumers have a clear picture of what you offer as a business.
Below, we provide you with 5 video marketing tips to help you on your journey.
1. Understand your Target Market
When it comes to video marketing, as with all other forms of marketing, your content needs to inform, delight and help your target audience in one way or another. Video content needs to add value to your target audience, and you need to fully understand what your buyer persona looks like in order to create the content that would work for them.
Before you even begin thinking about the kind of video content you want to create, you need to identify your audience. Place focus on them where they are present online and what kind of content they find engaging. Put together a buyer persona for your audience and craft your content around their specific wants and needs.
By understanding your audience's online behavior, you are able to craft content that entices them to click through and watch your video from beginning to end.
2. Keep it Clear and Concise
As stated previously, we live in the digital age and as consumers, our attention spans have shrunk significantly. With this in mind, the first few seconds of your marketing video are vital and are not the time for ambiguity. Your target audience needs to recognize your brand quickly and you need to maintain this consistency throughout your video.
Whether your objective is to introduce a new service or tell your brand's story, you need to be clear and consistent in this messaging from the beginning of your video. This clear messaging reminds your audience about your business and keeps them hooked. If someone clicks on your video and clicks off it half way through, you have not done your job. You need to create a storyline that is easy to follow, concise, creative and brand-conscious to ensure you keep your target audience watching for longer.
3. Tell your Brand's Story
Video marketing should never be a blatant sales tactic. Sure, it should be used to increase sales and gain leads but it shouldn't be "in your face." You need to make sure your brand video tells a story, whether it is a consumer, business or employee story. Through strategic video content, you can present your brand in a more personable way which helps you connect to your audience on a greater and more human level.
By putting real stories and faces at the forefront of your content and marketing strategy in its entirety, you build trust and understanding between your business and your target audience. This crafts brand appeal which ultimately leads to greater sales.
4. Prove your Expertise
All the content you create for your business needs to provide your audience with assistance in one way or another. It needs to add value to their lives and provide them with insight they could not get anywhere else.
How-to videos and case study videos are a great way to showcase your industry expertise while helping your audience. By providing them with real insight and or advice, you are proving your worth as a business and showing them how you can better their lives or solve their particular problem. In fact, a 2021 report stated that, "94% of people have watched an explainer video to learn more about a product or service," so your efforts won't be in vain.
5. Include a Call-To-Action and Lead Generation
What good is any content without a call-to-action? Make sure to include a powerful and strategic CTA in your video that shows you are a business with purpose and direction. Make sure to provide your viewers with direct instructions about how to get in touch with you if they are interested in learning more.
Your CTA should also be directly related to your lead generation efforts. Some video lead generation tactics include:
Gated Content: Gating involves keeping your video content behind a metaphorical "gate" that your prospective client can only view after providing you with their information or data. The information your audience provides would be captured in a lead form and give you the opportunity to contact the prospect through a variety of channels after the fact including email marketing and remarketing campaigns. This is a "direct" form of video lead generation. The direct lead generation method is about an exchange while the indirect method of video marketing is about persuading a prospect to submit their information via a call-to-action
When you are looking to go the direct route, teaser videos are a great way to do so. You hook the viewer by promising helpful information and in order for them to receive more of the information they require, they have to provide their contact information. This also ensures you are receiving high-quality lead data as the prospect is willing to provide information in exchange for your expertise on a particular topic or subject matter.


Cards: Using cards is a great lead generation tool when it comes to video marketing. But, what is a card? A card will appear at the end of your video and will have clickable links to your social media, contact email address and numbers. A card also provides a place for your audience to enter their contact details - a lead form if you will. Data capture is key to lead generation and you can use this data going forward for your blogs, social media and email marketing campaigns.


Landing Pages: Video post-click landing pages indirectly persuade your prospect to convert into leads. The tactic is effective as it is strictly designed to convert. Post-click landing pages contain fewer distractions than a webpage and can include a built-in lead form that you may not have space for on other web pages.
Bonus Tip: Customer Relationship Management for Video Marketing Lead Generation
Using video marketing for lead generation is one of the most effective ways to attract your target audience. But it is vital you track, analyze and monitor your video marketing campaigns and leads.
Using your video marketing to generate lead data is vital and once you have tactics in place to gather lead information, it is important you manage this lead data successfully. A Customer Relationship Management tool such as HubSpot is able to store this information in a single location, segment your audience based on their behavior and help drive them through the buying cycle. Placing your video marketing alongside a powerful CRM strategy is a great way to ensure all leads are reached, nurtured and guided through the buying process with ease.
Learn more about video marketing for lead generation, here.
The Wrap Up
If you are looking to effectively and creatively engage with your target audience in 2022, then video marketing is what you are looking for. Not only does this form of content marketing communicate your vision and mission in an easily digestible way, it has the power to convert leads into loyal customers.
As digital marketing has advanced, businesses can no longer rely on traditional marketing techniques to engage the consumer and this is why video content matters. It provides a full experience for your viewers, more so than you could ever achieve via text-based content and static imagery.
Through strategic and professional video production you are able to create a unique brand voice that is authentic and trustworthy - a brand message that resonates with your audience as well as your staff.
At Nexa, we are here to help you find your voice, engage your audience and create effective video content that leaves a long-lasting impression.
Contact us today for all your video marketing needs.