Businesses of all industries are seeing the benefits of process automation and the sales sector is no exception. Customer Relationship Management (CRM) platforms are leading the way in sales automation and providing sales teams with the right insight, data, technology and tools to close more deals.
HubSpot is one of the world's leading CRM platforms and its Sales Hub offering is leading the way in sales automation and lead generation.
The HubSpot Sales Hub is available in multiple tiers including:
Sales Hub Free
Sales Hub Starter
Sales Hub Professional
Sales Hub Enterprise
In this article we will be taking a look at the Sales Hub Enterprise offering and how this easy-to-use platform eliminates departmental friction, brings tools together and places people before processes - empowering larger sales teams to soar.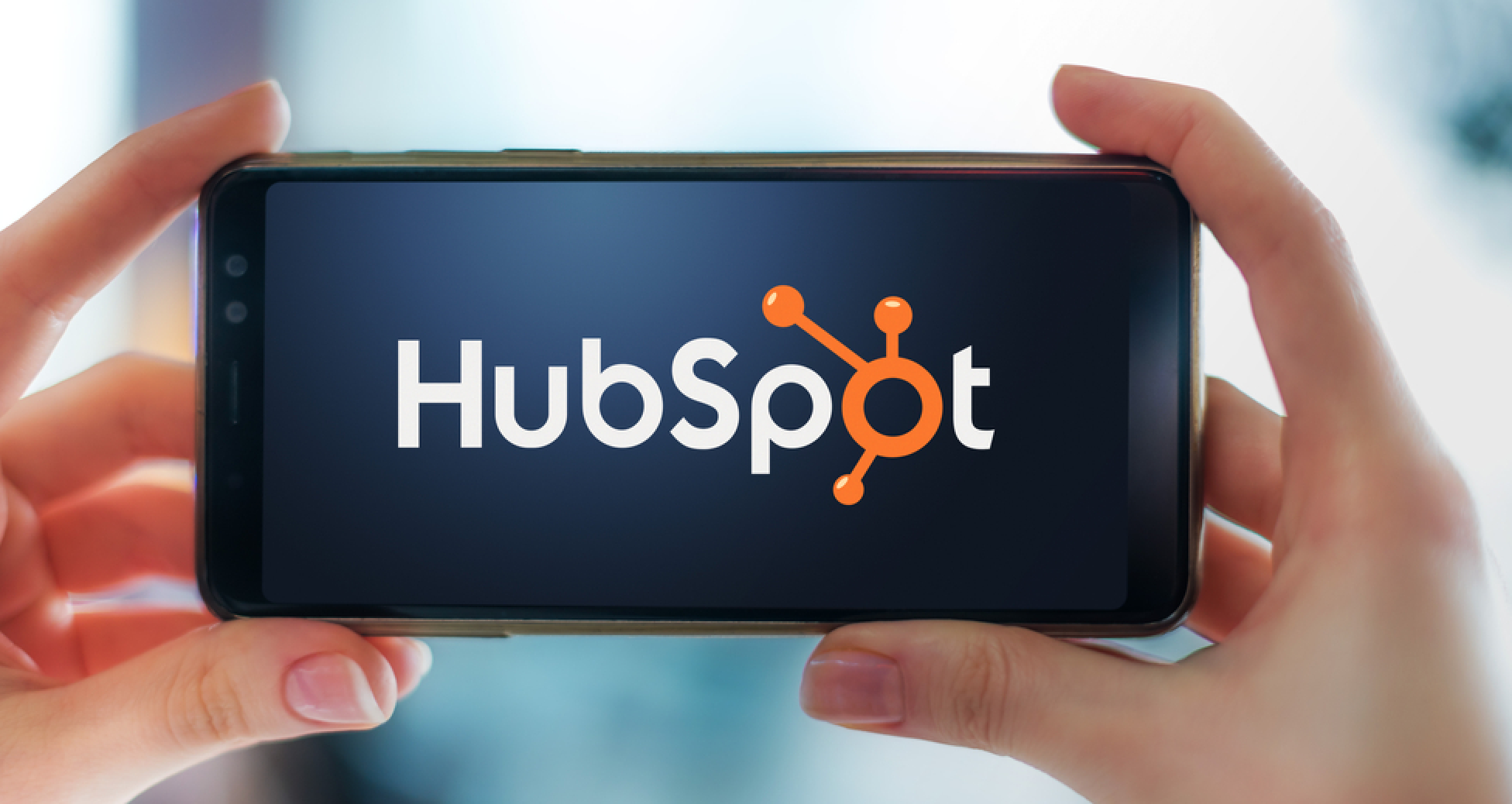 Introducing the HubSpot Sales Hub Enterprise
The HubSpot Sales Hub Enterprise provides its users with the right amount of flexibility, customization and control to compliment all sales processes and supercharge sales success. Below, we take a look at the benefits of the HubSpot Sales Hub Enterprise and gain greater insight into how it can help your business grow better.
1. Sales Engagement and Documentation
Sales representatives spend less than 36% of their time selling and with this statistic in mind, it is important that salespeople have access to a powerful and easy-to-use CRM tool. HubSpot Sales Hub gives sales teams the opportunity to better utilize their time and this applies to all the sales hub tiers, while the Enterprise Hub works best for large sales teams.
The HubSpot Sales Hub Enterprise provides a variety of sales engagement tools that helps to increase the attracting and nurturing of prospects.
The tools offered include:
Automatically logged meetings
Email templates
Call transcripts
Sales documents
Video creation
Advanced email sequencing tools
Snippets
The sequencing tools allows for up to 50 contacts to be enrolled in sequences and this includes the automation of follow-ups and the ability to stop or pause a specific sequence based on tasks. This allows you to guide the sales process from start to finish.
2. Forecasting and Reporting
HubSpot's Sales Hub Enterprise includes over 500 custom reports and a vast library of reports designed to help you analyze your overall business and sales performance. Your sales team will also be able to view and manage 50 sales pipelines, and each pipeline can outline a specific product, location, partnership or channel sales to analyze how every revenue stream is performing. This helps your team understand any shortcomings and amend processes in real-time, ensuring consistent optimization.
The Enterprise tier also offers a forecasting app that provides insights into how your team will perform and the potential revenue they can generate based on current performance. This kind of insight is invaluable and helps managers coach sales teams and optimize performance each day.
3. Artificial Intelligence and Analytics
HubSpot Sales Hub Enterprise has a number of analytics tools that can be sourced in the reporting library of the platform. HubSpot offers what is known as predictive lead scoring and this tool makes use of an algorithm that has the power to predict who in your contacts is sales-qualified or not. This kind of information is vital and saves your sales team countless hours - ensuring no time is wasted on leads that are not ready to convert.
When it comes to AI, HubSpot is consistently improving its tools and one of the most applauded AI features is the ability the tool has to scan an email signature and gather prospect contact information - saving it into your database. Again, saving your team time and ensuring greater sales results.
4. Account-Based Marketing Capabilities
Account-Based Marketing (commonly referred to as ABM) is vital for B2B Marketing in 2022. In May 2020 HubSpot introduced a feature known as "Target Accounts" which helps select how many contacts, meetings and engagements are targeted to companies within your database.
With this tool you are able to identify whether or not your sales team is missing any key decision-makers within those companies and calculate the value of deals associated with them - this once again helps your team optimize their performance and push for greater results.
5. Create Custom Objects
Originally, the HubSpot database was organized to segment data into the following categories:
Deals
Companies
Contacts
Tickets
Now, HubSpot offers custom objects which means you are able to create custom categories and this allows you to completely customize and tailor the platform to your specific sales needs.
6. Teams and Permissions
Businesses have many different teams and employees, all of whom have a variety of responsibilities and roles within the organization and within departments. These roles do not require the same level of permission as others within the HubSpot platform and the enterprise level of HubSpot's Sales Hub gives you the opportunity to create multiple levels for users based on the following criteria:
Teams
Regions
Departments
Product Lines
Segment of your Choice
This means you are able to control user settings and how each employee engages with the platform. You are also able to set up a hierarchy of teams by creating field-level permission on the platform and disabling other properties. This cuts out the noise and keeps your database clean, allowing for the most streamlined of processes.
The Wrap Up
The HubSpot Sales Hub Enterprise tier will help large businesses completely optimize their sales processes, giving their sales teams the opportunity to focus on what they do best - sell.
The HubSpot Platform ecosystem is vast and when it comes to sales, you have a variety of options to choose from. If you are a larger organization the HubSpot Sales Hub Enterprise is the tool you have been looking for if you want to accelerate sales and grow your business, better.
How We Can Help
At Nexa, we've implemented and assisted hundreds of businesses (SMEs through to Enterprise clients) that wanted to not only implement the HubSpot CRM for their business but also enhance and optimize their sales processes.