HubSpot is an inbound marketing and sales platform that is designed to help businesses attract visitors, convert leads, close customers and nurture relationships with clients. HubSpot was launched in 2006 and was initially designed to help companies implement and execute their inbound marketing strategies. Today, HubSpot is renowned as a Customer Relationship Management platform and Growth Stack software that helps businesses build their sales pipelines and accelerate revenue growth.
The HubSpot Growth Stack of software's is divided into "hubs" which can be purchased separately, but when combined, work seamlessly together to provide a full suite of tools across your sales, marketing and customer support departments. HubSpot has taken the business world by storm and agencies are upskilling themselves everyday to keep up with HubSpot's digital transformation and innovation.
As HubSpot continues to grow, it acknowledges HubSpot Certified Partners. These are specialized agencies that have met specific criteria from HubSpot to successfully service and manage clients using the HubSpot platform. The HubSpot partners are ranked based on the number of clients they bring to HubSpot, managed revenue, software engagement and of course, overall success and expertise in inbound marketing and the HubSpot platform.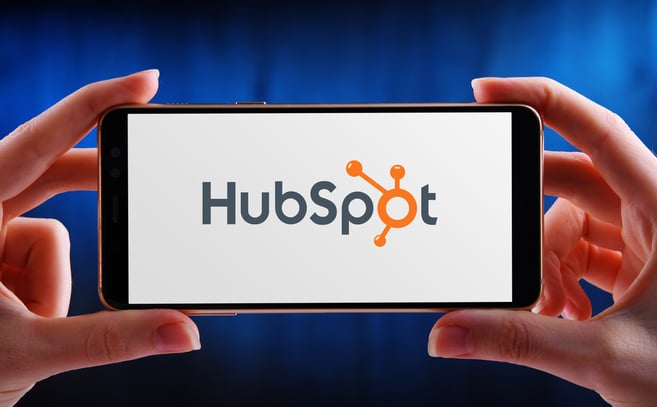 Becoming a HubSpot partner requires a unique dedication as it takes hard work to master the HubSpot platform and its supporting infrastructure. In order to become a HubSpot partner, agencies require ongoing certification in a variety of accreditation areas - at least 15 accreditation areas to be specific.
HubSpot has a 4 tier system that is based on accreditations and the success of an agency. The four levels of HubSpot Accreditation are:
Gold: To be a Gold Partner, you need to average 7-10 customers
Platinum: To be a Platinum Partner, you need to average 18 - 40 customers
Diamond: To be a Diamond Partner you need to average over 40 customers
Elite: To be an Elite Partner, you need to average of 80 customers
Nexa is proud to be a HubSpot Diamond Partner. But, what does it actually mean to be a HubSpot Diamond Partner?
What it Means to Be a HubSpot Diamond Partner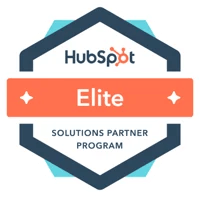 An agency that is a HubSpot Diamond Partner has been acknowledged to have successfully implemented inbound marketing services at the highest standards. We are honored to have been acknowledged in this regard as it takes dedication, hard work and continuous learning to remain knowledgeable in all elements of HubSpot. But that's not all...
HubSpot Diamond Partners Receive Added Benefits
Exclusive Access and Insider Knowledge
Diamond Agency Partners also receive exclusive access to an annual joint planning call with a HubSpot Partner Marketer and on this call, the Diamond Agency is able to speak about the year ahead for its agency and its clients. With this one on one interaction, Diamond Agencies are always attuned and informed of the latest inbound marketing methodology and tactics - ensuring their clients receive only the best service.
HubSpot Blog
As Diamond Partner Agencies are in tune with the latest HubSpot innovations, they are shaping and leading the inbound marketing movements and are also able to publish content on the industry leading and renowned HubSpot blog. With this opportunity, agencies are able to create a publishing schedule so that their blogs regularly go live on HubSpot. This is a great perk as it helps Diamond Partner Agencies establish their place as thought-leaders in the Inbound Marketing and CRM space.
Executive Event Support Eligibility
Diamond Agencies are able to take their events to another level by requesting to have HubSpot Senior Marketers, VPs and Directors appear at their events. Having industry leaders and influencers like this at an event ensures the agency hosts only the most up to date inbound marketing events. These agencies will have speakers who are able to offer unique insights into the inbound marketing methodology to help them gain even greater success.
All-Access INBOUND Tickets
INBOUND is an important HubSpot event held in Boston. HubSpot Diamond Partners have all-access tickets to this sought after marketing event. Diamond Partner Agencies are given a bonus ticket for the event compared to the other tiers who receive 6 all access tickets. This provides these agencies with the perfect opportunity to bring through a team member (or even a client) in order to help with greater client marketing success. By being present at the INBOUND event, partner agencies are always up to date with the latest marketing, sales and service tactics to ensure they provide their clients with only the best service.
Annual Agency Partner Summit Participation
Once a year, Diamond Partners gather alongside Gold and Platinum agencies to learn, network and celebrate success in an exclusive event. At this event, the agencies will learn about advanced inbound content to assist clients by providing new, updated methods. This ensures client success. Diamond Partners will also get a sneak peek into any up and coming HubSpot products.
The Wrap Up
HubSpot Diamond Partner agencies are essentially always a step ahead in the world of Inbound Marketing and Customer Relationship Management solutions. This means there is less off time when these products or tools go live - as the agencies are already well versed in them and are able to hit the ground running - a significant benefit for their clients.
Nexa is proud to be a Diamond-tiered HubSpot Partner, placing us in the 2% of HubSpot Partners globally.
"Nexa was HubSpot's first partner in the Gulf region and joined the partner program over 5 years ago. They have been integral in educating the region about inbound marketing and sales and have applied their expertise to strategic clients in the technology, real estate, and education space. One of the key differentiators with Nexa is their proven capabilities to customize their services to find the right solution and solve for the customer's needs."
Jeetu Mahtani, Senior VP & Managing Director, International - HubSpot
As a HubSpot Diamond-Agency Partner, we are able to provide our clients with the best Inbound Marketing and CRM solutions. Contact Nexa today for all your HubSpot requirements.