Asking what's better between PR and digital marketing is a subjective question. Much like asking what's best between peanut butter and jelly! As a preview to our opinion - I would say that we're a fan of both PR and Digital Marketing at Nexa. But it's important to know why and to highlight the advantages of one over the other when a business needs additional exposure. In this article, we're sharing the benefits of each, plus why we believe your business needs the lethal combination of the two to reach maximum success in the marketplace.
Digital marketing: The facts and benefits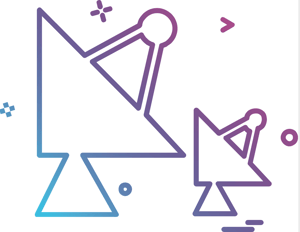 Digital marketing utilises a strategy, channels and tools to market a product or service to targeted audiences. This involved both online and offline channels and consists of earned, owned and paid for marketing.
Traditional marketing allows a business to promote a message about their product or service with their audience using traditional channels. This includes print media, direct mail, telephone marketing and outdoor advertising. These methods are still used by some businesses today, though they usually require higher budgets and are used by longstanding, large businesses.
Digital marketing, on the other hand, provides businesses of all sizes with the opportunity to market their goods and services. It is affordable, with many benefits that create lines of communication directly with your audiences. Online marketing channels can help your business to grow in the immediate and long term, with advertising and indirect marketing through valuable content creation. All of these activities are geared towards gaining leads, assisting customers along their buying journey and encouraging repeat sales. This is a controlled way for a business to create online communities and to develop long term relationships with their audiences.
Digital mediums provide a multitude of ways to promote and track your marketing activities. Some of the primary digital marketing channels include the following:
Email marketing
Social media marketing
Search engine marketing
Search engine optimisation
Content marketing
The benefits of digital marketing include:
Affordability with free and low-cost advertising
Flexibility to make changes to campaigns on an ongoing basis
Scalability of campaigns
Real-time results for accurate reporting and insights
Instantaneousness, so a business can create campaigns with ease
Advanced targeting capabilities improve the effectiveness and reach of the marketing activities
Lead generation tools are often part of digital marketing channels, creating ease for businesses and audiences alike
Opportunities for a business to increase its growth, customer service, reach and ROI
Public Relations: Rejuvenated
PR is a valuable way to help achieve your sales and marketing goals. Traditionally, this involved an agency publishing messages about your business on the newswire to the media. This approach of mass and direct distribution often took place with blast emails. However, PR has changed in the online world.
You may have heard experts commenting on the impending death of print media, caused mainly by the rise in popularity of digital marketing and social media. In that respect, it can be argued that COVID-19 and the pandemic as a whole has been the final nail in the proverbial coffin for this medium. As a consequence, the impact of this on traditional PR agencies and the industry as a whole has been significant. But while we still understand and believe in the value of quality content we must look at how content is consumed today and with many high-value publications failing to transfer traditional offline audiences into online subscriptions, it's important that businesses realise that the opportunities are far greater (and wider) than was previously the case when it comes to PR from online channels.
With most online traffic to websites driven by search engines such as Google, is it more important for a business to be referenced in a global Forbes.com article or another article hosted on a strong website with higher traffic and visits from actual potential customers? This is where the digitalisation of PR becomes important. And it also becomes important, if not essential, for PR agencies to understand this, the metrics that drive such publishing decisions and then advise clients accordingly.
The online space is based on networking and communities. This makes it a fitting area for PR. With this digital revolution, the timing and relevance have changed, with quality now favouring quantity. There are various tools and services that agencies can use to achieve this. Digital methods also allow for outputs or reporting on any coverage that your business receives. This helps in tracking and assessing your position within the media landscape.
But is PR really enough in today's complex world?
With this in mind, one can say that PR is a directed method of communication with targeted individuals and publications as a way to reach your audience through a third party. A business utilises PR to improve its brand positioning and today, we strongly recommend Digital PR a a hybrid medium where digital marketing, lead generation and search visibility combine with digital publishing of content on 3rd party websites and publications.
In today's day and age, this approach clearly requires a content strategy (all sorts of content are useful to circulate, from videos to listicles, articles and infographics). An essential element of Digital PR is that it requires you to develop anchor texts and URLs to embed within your content. Link building is one of the many benefits of PR, as well as the following:
Increases your business's ranking on search engines

Results in increased traffic to your site

Encourages loyalty

Has the ability to influence

The potential to be shared

It is a cost-effective means of gaining leads

Increases the

visibility of your brand

Improves your brand's reputation and positioning among competitors
What differentiates this from marketing is that it is from third party sources, meaning the ability to increase the trust and credibility of your business is increased tenfold. Effective PR involves a process of listening, providing relevant content, building relations upon gaining acceptance and finally, gaining circulation and recommendations within a community. This requires a team to:
Set goals
Create content schedules
Build media lists
Content creation
Outreach (such as directory inclusions, mentions, thought leadership articles and community posts. You can also repurpose various forms of content)
Digital marketing and PR, therefore, serve different roles. Both are essential for a business to reach and engage with their audience, through means of promotion and relationship management. While one function may not outweigh the other, it is clear to see that business stand to benefit from the best of both.
Transform your PR and marketing
Nexa is a leading digital marketing agency based in Dubai. We can help you with all aspects of marketing and PR. Have a look at our case studies to see what we've worked on with other brands. We're eager to hear from your business and provide you with campaigns that improve your ROI. Book a virtual session with us to get started.