The facts are straightforward: the way to market your business in 2021 is online through digital channels. This article shares the current state businesses find themselves in, the top 3 forms of digital marketing for growth and success, as well as the top 10 tips to have in your arsenal.
When trying to determine how to market a business in 2021, one must assess the market conditions of the business in question. As the world recovers from the COVID-19 pandemic, countries are susceptible to its aftermath. The future growth inclinations are hopefully going to pick up in a "V" shape (indicating a speedy recovery) or more realistically, a "U" shape (indicating a slow growth trajectory). In the worst-case scenarios, there could be a "W" shape (indicating a series of growths and declines) or an "L" shape of no development at all.
Businesses need to take note of the growth indicators in their respective countries, as this will impact their operations. It will be essential to prepare for each possible outcome and to seek any available opportunities. With that said, what we can be sure about is that marketing is happening - and in some cases, thriving - online. A more intensive strategy with digital marketing, paired with revised messaging from businesses set the scene for marketers.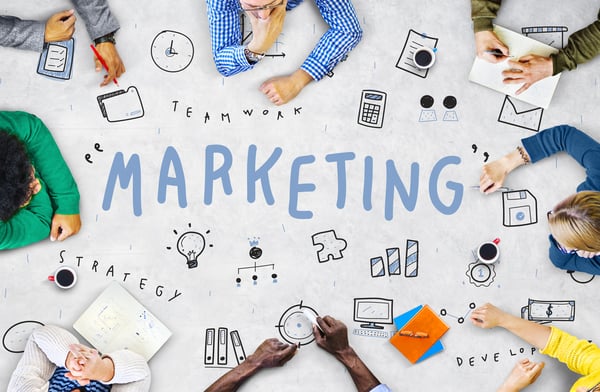 3 ways to market your business in 2021
Social media

:

Social media is one of the key ways a business can market itself online. With your channels and paid advertising, you can build a strong brand and meet your customers where they are, in the way they want.




Content marketing

:

One of the key terms in marketing that has been on the lips of everyone relates to the content. It has proven to be a recession-proof form of marketing, which further aids in its popularity as a technique for the year ahead. There is a plethora of content your business can create, all of which can yield powerful results. Please read our blog post on the subject for more information on this topic.




Search engine marketing

:

Completing the trio of online marketing for your business is search engine marketing or SEM. It provides your business with the means to grow by advertising online. With search engines working on becoming destinations within themselves in 2021, being visible on the results pages with advertising is more important than ever. We've got detailed insights on this marketing trend, as well as the ability to assist you with pay-per-click ads.
Top 10 tips of business marketing
in 2021
Research:

In 2021, no can risk being uninformed. Businesses will need to continuously research all sorts of relevant information and, importantly, react with agility.




Budgeting:

Depending on your business changes to your budget are likely to occur, or you'll be in a position of adjustment. You'll need to make your money stretch, so determining the best ways to spend your marketing budget is imperative.




Brand recognition:

Being seen and heard by your audience is what digital marketing is all about, and if you do it correctly, you can reach them with acute accuracy. Use all channels available to make memorable impressions and interactions.




Stay Updated:

A key part of your digital marketing will be to audit and update your online presence. Evaluate all of the information about your brand that is available to search engines. You should also assess your website (including the look and feel of it and featured content).




Be active:

Your business should be reliable, providing key information consistently. This will help with brand recognition and trust in your industry. In other words, even if your budget tightens, do not let your online marketing suffer.

Search engine friendliness:

Search engine algorithms are constantly changing, so your marketing team needs to follow these updates and act accordingly. It is key to marketing your business effectively.




Affiliations:

To increase your online presence, you need to develop a positive network of associations. These can grow your audience and authority, based on connections with both your audience and partners.




Databases:

Growing your database should be front of mind, as this not only grows leads, but it also provides a valuable source of contacts and data for your business. Luckily, digital marketing makes this easy to achieve.




Publicity:

One of the most remarkable abilities of online marketing is the ability to network. Use this to your advantage and gain publicity where you can to improve and extend your brand image.




Promotions:

Your audience is likely feeling the pinch of the world's economic troubles. Therefore your business will do well to have advertisements that provide extra value to the consumer, even if it's as simple as offering free delivery incentives.
With the industry best practices and the know-how of the best in digital marketing for 2021, your business will have ample opportunity to reach its audience. While there is certainty in the years to come, the information we do have all points in one direction, and that is digital.
Work with Dubai's best digital marketing agency.
Book a consultation with us at a time that suits you best, virtually or in person. Whether you're in the bustling city of Dubai like us or find yourself in a remote location, our team of experts are ready at the helm.