HubSpot is one of the world's most popular marketing and automation platforms available on the market today. And unless you have tons of experience in the HubSpot and Customer Relationship Management space, you will need help integrating the powerful software into your business.
HubSpot was originally founded as an inbound marketing platform but has since grown to include a variety of software offerings that can be integrated in all aspects of your business, from sales and marketing to customer service. In order to understand what a HubSpot consultant is, it is important to understand what HubSpot is as a software.
As HubSpot consultants in Dubai, we understand the quality, effectiveness and benefits of this exceptional platform, Below, we outline the platforms transformative solutions and business-growth capabilities in greater detail.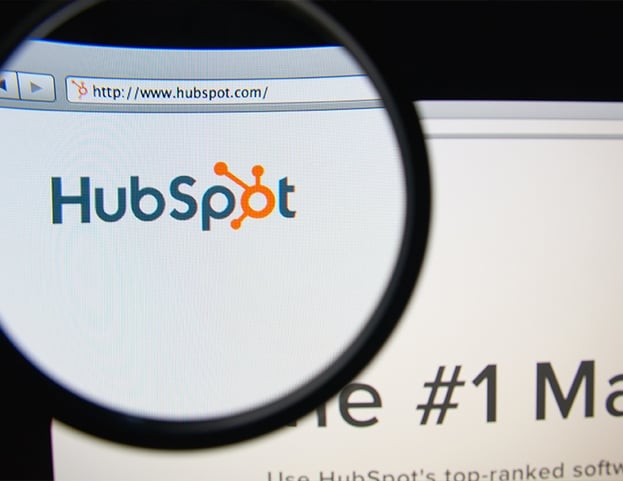 Introducing HubSpot
HubSpot is an inbound marketing, sales and customer support platform that helps businesses attract visitors, convert leads and improve their customer service. While the software was first launched as an inbound marketing tool, it has grown to become a platform that integrates with all aspects of business activity.
Each product or service that the company offers includes a variety of free features as well as paid plans that a business can subscribe to - essentially, HubSpot can scale with your business as it grows.
There are four primary products that HubSpot offers its clients, and these are:
1. Marketing Hub
All the tools that you require to run a great marketing campaign are available within this software. The HubSpot marketing tools work together to attract, engage and delight potential and current clients. With HubSpot marketing hub, your marketing team is able to create compelling content, and get it to the right audience at the right time, ensuring high quality leads and greater conversions.
HubSpot Marketing Hub Offers:
Search Engine Optimization
Social Media
Analytics
Marketing Automation
Email Campaigns
Landing Pages
Blogs
2. Sales Hub
The HubSpot Sales Hub is made up of tools that allow you to seamlessly manage, communicate with and track your leads. With this platform your team has more insight into the sales pipeline, empowering them to interact with potential customers without having to spend time entering data or writing similar emails over and over again. At its core, the Sales Hub is designed to close more deals for your business.
HubSpot Sales Hub Offers:
Email Sequences
Pipeline Tracking
Free Calling
Email Templates
Meeting Scheduling
3. Service Hub:
The customer service software ensures easy connection and communication with potential and current customers, allowing you to nurture relationships, convert leads into customers and manage relationships. This kind of personalized service makes for loyal customers, which leads to continued sales and business growth.
HubSpot Service Hub Offers:
Live Chats
Conversation Bots
Goals and Reporting
Support Tickets
Customer Feedback
Knowledge Base
4. HubSpot CRM
The Customer Relationship Management (CRM) software helps your marketing and sales team organise and track all of your leads and current clients. This powerful tool saves your team from performing time-consuming menial tasks throughout the day, leaving them to do what it is they do best.
What HubSpot CRM Offers:
Pipeline Visibility
Live chats with Prospects and Clients
Syncing of Outlook and Gmail
Activity Tracking
User Contact Information and Related Data
Please note that each of these hubs comes with different subscriptions, and some tools may not be available for certain subscription levels.
Now that you have a greater understanding of what HubSpot can do for your business, let's take a look at how HubSpot Consultants in Dubai will help you use the platform to the best of its ability - ensuring you use the platform to grow your business, better.
The Role of HubSpot Consultants
HubSpot Consultants may vary depending on what they specialize in and what your specific business requirements are when using HubSpot. This is because HubSpot continues to grow as a platform and has a variety of products on offer. Some HubSpot consultants specialize in only specific areas of the HubSpot platform, while others are skilled in all areas of the platform.
As HubSpot Consultants in Dubai, we are well-versed and highly skilled in all areas of the HubSpot platform - and continue to upskill ourselves as the platform grows. We are able to help your team get the most out of all areas of HubSpot while seamlessly and strategically integrating the software into your business.
So, with the above in mind, what are the services that a HubSpot Consultant should offer your business?
1. HubSpot Training and Workshops
Whether you are currently using HubSpot and are looking to improve your product knowledge or you would like help integrating the platform across your business, a consultant should assist you by outlining and designing a strategy that you can work with to build your marketing, sales and service processes through the platform.
At Nexa, we offer HubSpot Strategy and Training workshops and services to improve your product knowledge and help you optimize the platform to the best of its ability. As outlined above, HubSpot is a feature-rich system that when mastered, has the ability to change the way your business runs forever. Mastering the software can be a challenge and this is where HubSpot Consultants come into play.

As HubSpot consultants in Dubai, we are proud to be the only Diamond-accredited partner in the MENA region and this makes us the best option for all your HubSpot training requirements. It is also important to note that we are a global company and work with businesses all over the world. As a global company, we offer our HubSpot Training and Workshop solution for companies located anywhere in the world and clients are able to choose whether to conduct the training in-house and on-site or remotely.

When we work with clients for training purposes, we also customise the lesson plan to suit their specific business needs and this applied knowledge results in the most efficient learning and business outcomes. Learn more about our HubSpot training and workshops, here.
2. HubSpot Strategy Design
Whether you are already using HubSpot or would like to get greater use from the platform, a HubSpot consultant should help you make the most out of the software and help you integrate it across your business and departments. Essentially, a HubSpot consultant should assist you in outlining and putting together the right strategy for your business, one that will build your marketing, sales, and service efforts - helping your business grow better.
At Nexa, our HubSpot consultancy team are certified in the following platforms:
HubSpot CRM

HubSpot Sales Hub (Professional and Enterprise)

HubSpot Marketing Hub (Professional and Enterprise)

HubSpot Service Hub (Professional and Enterprise)
We apply the knowledge gained from these certifications to help you build and develop business strategies to ensure your company grows through the HubSpot platform.
3. HubSpot Implementation
A HubSpot consultant will help you develop a strategy for your business but this is only half the battle. Once a strategy has been defined, they are able to assist you with the implementation of your strategy. This includes moving your operations from other platforms, adopting HubSpot and effectively integrating the platform across your business.
A HubSpot consultant will make this process that much easier by walking you through the process and helping you replace your current systems easily and timeously.
4. Employee Training
Once HubSpot has been set up across your business, a consultant is able to help you train your employees on the new system or help you create a strategy to train your employees internally without the consultant present.
At Nexa know all things HubSpot, from devising strategies to implementing them and teaching. We understand that you may be all systems ready to go, but then require the training of new employees joining the team, need a refresher course to improve in certain areas or adjust to the addition of an integrated feature. That is why our workshops are so useful - they're designed to help your business in bite-sized chunks, as per your needs.
These are just a few of the services that HubSpot consultants offer. Learn more about our HubSpot Consultancy services, here.
Building a Foundation for Success
HubSpot is a powerful business platform for any company looking to improve their marketing, sales and customer service processes. With in-depth features available within each product, setting up HubSpot for your business may be challenging and this is why HubSpot consultancy services are important for successful platform integration.
If you are looking for a specialist to help you navigate the HubSpot platform and define strategies to help you make the most of the software, a HubSpot consultant is the ideal solution. Not only will they make the process of implementation easier - you will see a significant return on your investment in the long run. HubSpot is designed to grow your business and help you increase your bottom line - and a HubSpot consultant can get you to that point quicker than you ever would on your own.
At Nexa, we have close to a decade worth of experience with the HubSpot platform not only scaling our own business with the suite of products but also working with the likes of KFC, Savills, JAFZA, Oman Post, Seawings and many more. Our work has been recognized at industry awards where we have won awards for the Best Integrated Campaigns at the MENA Search Awards in 2017, 2018 and 2019.
Contact Nexa for all your HubSpot consultancy needs today.