The current job market is an extremely competitive place that sees businesses across all industries and sectors competing against each other to secure the top talent for their workforce. And with the power dynamic leaning in favor of job seekers, it is more critical than ever for companies to establish a solid employer branding strategy that can be used to optimize the recruiting and hiring process and ensure a higher success rate when sourcing new employees.
Today, we explore the importance of employer branding and the many ways it can help you and your business be more effective during recruitment.
What is Employer Branding?
In the simplest of terms, your employer brand refers to your company's reputation as an employer and the value, opportunities, and experiences you offer your employees. Employer branding refers to the strategy and practices you have in place to build your employer brand and ensure your company is perceived positively as a workplace.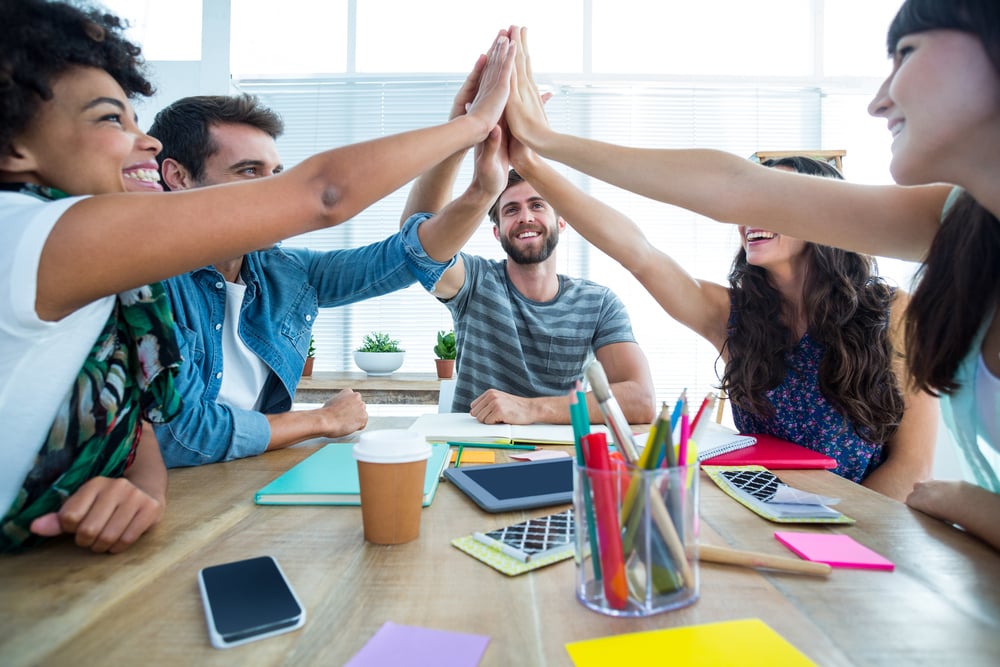 What Is the Role of Employer Branding in Recruitment?
Good employer branding will set you apart from your competitors in the job market, attract top candidates, improve your talent pool and establish the perception that your business is a great place to work.
Keeping all this in mind, it then becomes clear that employer branding plays an essential role in the recruitment and hiring process, and should be a point of focus when hiring for existing and new roles in your company.
Top Reasons Employer Branding Is Important in Recruitment
Now that you have a firm grasp on the concept of employer branding and how it fits into the recruitment process, it's time to learn more about how it can help your business:
1. It attracts more qualified candidates
The better your employer brand, the better choice you'll have of qualified candidates who are perfect for your company. With a solid employer branding strategy in place, your business will develop a solid reputation as a place people want to work and, thereby, attract quality applicants for your vacancies. This way, instead of wasting copious amounts of time promoting and reaching out to people to apply, you can now sit back and let the applications pour in on their own.
2. It's a cost-effective option
Believe it or not, but employer branding can actually save you money in the long term. And as such, it should be seen as the investment it is rather than the expense it so often gets mistaken for.
So how exactly can your employer brand help you financially?
Firstly, a positive employer brand means that you spend less money on promoting open job positions across different career sites. Marketing job ads can get quite pricey at times and don't always attract the best applicants. This way, you'll save money while simultaneously enticing a steady stream of interested, qualified candidates.
Secondly, a good employer brand will improve employee retention – a point we'll get into a little later. A low staff turnover means you'll spend less time and money sourcing new hires as employees will be loyal to your company and will want to continue working for you as long as they can.
3. It improves your company's reputation on social media
In business, reputation is everything – and this sentiment has never been more important than it is now, especially on social media.
Did you know that a quarter of all job seekers use social media as their primary tool for job searching and researching – with this number growing by the day? Social media allows job seekers to easily access all the information they need to determine whether or not your company is one they would like to work for.
But it's not only your company's social profiles that you need to be aware of – candidates will also be looking at your employees' accounts to gauge their feelings on working for you. After all, no one wants to work for an employer that doesn't treat their workforce very well.
4. It improves retention
A high employee turnover is a strong indicator of an unhealthy business. In other words, there is something seriously wrong with your company, whether it be in your recruitment and onboarding processes, employee engagement, or work environment.
High turnover rates cause several issues, such as lost productivity, employee burnout, a decline in morale, and low employee engagement among current team members. But worst of all, a high turnover means spending more time, energy, and money on continuously replacing top talent that has been lost.
However, having a good employer brand in place can vastly improve employee retention, as you'll be creating a workplace that people will actually want to stay in.
5. It enhances employee engagement
A business's biggest asset will always be its workforce. This is why it's important to have an employee-centric brand that engages team members. And the result of intentional employee engagement increases productivity and profits.
You might be wondering how this point relates to recruitment. Well, an engaged employee who enjoys their work environment and company culture is a loyal employee – which leads to a low turnover and higher retention, and this, in turn, provides a strong foundation on which your business can attract quality candidates for open roles and negating the endless loop of continuously back-filling vacant positions.
6. It conveys your brand values
As we mentioned in the intro of this article, the job market belongs to the top industry talent who have countless career options at their fingertips. However, to attract the cream of the crop, you'll need more than a high salary figure and mediocre benefits.
The modern job seekers will always choose a company whose values align with their own and displays a solid reputation as an employer. If you want to maintain a competitive edge in the job market and ensure you attract the right people to your business, then developing a positive employer branding strategy is the way to go.
7. It demonstrates your unique culture and diversity
We all want to work at a company with vibrant company culture and diverse workforce. The aim is a fun work environment that is rewarding at the same time. Your employer brand is a chance for you to showcase any unique aspects of your company culture, as well as highlight the diversity in your workforce, which, in turn, will attract talent and sway them to choose you as an employer.
8. It can increase hires through referrals
In earlier points, we discussed how good employer branding can improve retention and employee engagement. These two aspects foster loyalty within your workforce and turn existing employees into advocates for your company.
And who better to promote working for your business than an existing employee?
Research shows that 45% of employees who were hired through referrals stay with the company for more than 4 years, while 88% of employers cite referrals as the leading source for superior candidates. There's no way around it, referred candidates will always be a better culture fit and more qualified for the job than those hired through other sources – so it makes sense that this is an area you'll want to improve upon.
The better your employer brand and work environment, the more referrals you'll get from employees when a role in your company becomes vacant.
Related: Employer Branding for Remote Businesses


Create a Strategy for Employer Branding
With over 15 years of experience in driving growth for our clients, Nexa is perfectly positioned to help your business reach new levels of success. Speak with us today to learn how we can improve your employer branding strategy for a more optimized, efficient, and effective recruitment process.