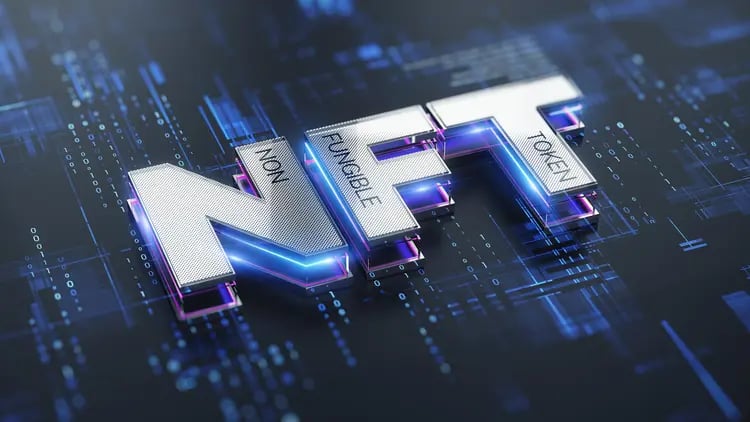 NFT (Non-Fungible Token) is one of the most recent buzzwords in the digital scene. As we move into a new internet era, understanding Web3 technology like NFTs and the metaverse is key for any business wanting to stay on the cutting edge of digital technology. NFTs have made serious waves in the last year and don't show much sign of letting up either, with forward-thinking organisations now looking at how they can integrate and use NFTs for B2B business. Here's a quick look at how NFTs can be beneficial to your B2B business and marketing.
Staying current, staying relevant
Since NFTs are a new development in the tech world, businesses that act on this trend and develop NFTs present themselves as connected and up-to-date with current industry developments. The benefits of this are twofold because it will promote your business from a marketing perspective and create a new income stream you previously did not have.
Expanding brand awareness, creating a unique experience
As a hot topic, an NFT-focused campaign will put your business on the radar in a new way. Businesses can create an NFT collection that is unique to their brand, and trendy and appealing to their target audience. Businesses can make use of NFTs for marketing by either developing their own or buying into an existing NFT to offer as a reward for customers. Additionally, because it is a new concept, creating an NFT allows your customer to interact with your business in a new way, not only because it is an NFT but because that NFT is tailor-made for your brand.
Engagement, interest, and customer loyalty
An important part of the attractiveness of an NFT is whether or not it has a utility attached to it. Statistics indicate that at least 75% of customers prefer brands that offer rewards, meaning that rewards-based NFTs are an excellent opportunity to promote your business. Businesses can increase the appeal by including perks or benefits to being an NFT owner; attaching gift cards or special promotions to the NFT, for example. Businesses can also promote their brand by using NFTs as part of countdowns, launches, or exclusive memberships that allow discounts or first access to sales, pre-releases, etc. Businesses can get extremely creative with how they utilise NFTs to nurture customer loyalty in a way best suited to their brand. NFT ownership as a concept also allows your customer to feel more involved and independent in their engagement with your business, further increasing your appeal.
Ultimately, NFTs can be viewed as a new way for businesses to interact with their target audience while demonstrating their capabilities as a current, digital-first organization, a critical element given the new space the tech and online world is moving into. As we move into a new year, it is a great opportunity to move your business forward with a fresh, new approach. Get in touch with us to find out more about our NFT strategy and services.