The last five years has brought huge forward strides in digital marketing. Traditionally paper-based household newspapers and magazine companies are taking themselves off the shelf and onto the application stage; a clear indication of which direction we should all be taking our business, if you haven't already done so…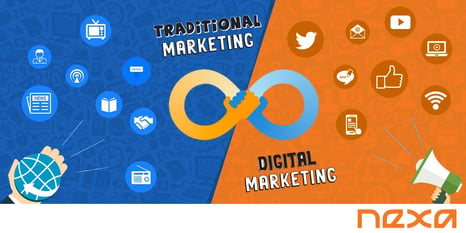 Change is a huge factor, and typically the only reason why companies haven't engaged in digital marketing activities. Keep in mind, ''A Failure is Failure to Adapt, All Success Is Successful Adaptation."
In my experience, companies that continue to only spend offline are those that do one of three things:
Throw a lot of money away
Do not measure ROI accurately
Do not engage with their custom/consumer
Are you one of these companies? If so, help is on the way…
Digital marketing techniques, which include content marketing, social media marketing and many other easily accessible tools not forgetting the credible, trusty website; should be priority for all business minded individuals who are keen to enhance and grow their business through attraction, developing their understanding of their specific audience and target them in a great cost effective manner.
Social media advertising is all the rage now and extremely effective. You can manage and understand who has seen what ad-set and when, what was their action on seeing such advert, and then nurture and educate further about your product or service.
Compare this to billboard advertisements -- which can cost businesses ten of thousands of dirham or more. Living with the city of Dubai, people fly past billboards on Sheikh Zayed Road. What are they really retaining or even understanding from these huge images? How can companies measure the conversion of new customers? In my opinion, billboards and other traditional, paper-based marketing are a unorganised form of marketing to the masses.
What do consumers 'expect' now? We're finding these criteria are more important than ever:
Humorous adverts
Insightful & Clever adverts
Relevant adverts
Why market to the wrong audience when you can direct your message to specific consumers AND track the success rate?
Have you tried balancing your digital and traditional marketing? Comment below with any questions you may have.

To gain further insights, or to schedule a one to one with one of our business development managers simply complete the form to the right: