Since Facebook rebranded and became "Meta," and Zuckerberg announced the launch of The Metaverse, many have been struggling to understand what is to come from The Metaverse and what it will mean for the World Wide Web.
At Connect 2021, Zuckerberg described the concept of the Metaverse, a part of the next phase of the internet known as Web 3.0.
The term Metaverse can be traced back to a dystopian cyberpunk novel written by Neal Stephenson called Snow Crash. The novel, released in 1992, describes the concept of a virtual reality dataspace known as, you guessed it, The Matrix.
Science fiction aside, today's Metaverse is an iteration of the internet as a single, universal and immersive virtual experience that is facilitated by Augmented reality - a network of virtual worlds focused on social connection.
The Metaverse as we know it today is a multi-billion dollar investment opportunity and has transformed the global economy in 2 significant ways:
The Metaverse:
Offers an alternative investment instrument known as blockchain technology
Opens up new asset classes
With the above in mind, are you able to invest in the Metaverse? And if so, how?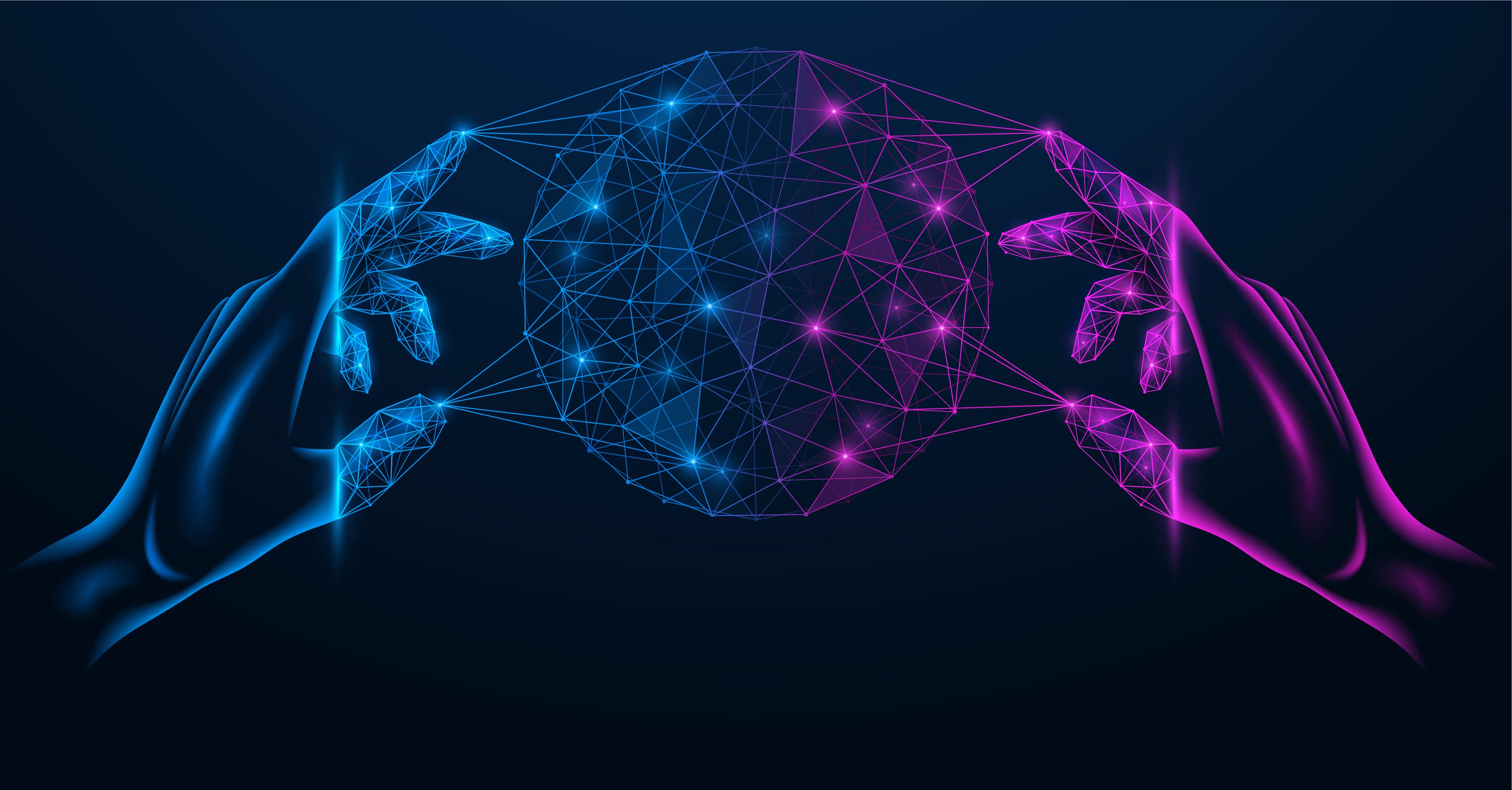 Investing in the Metaverse
The Metaverse is a decentralized, immersive universe powered by 3D experiences and visuals, at a front end and blockchain governance system - often referred to as a decentralized autonomous organization at the back end. And of course, you can invest in the Metaverse.
This is because, for a decentralized Metaverse to work successfully, multiple users need to have a stake in the operations by investing. This investment lies in cryptocurrency which is completely linked to the platform's build or architecture.
All the top Metaverse platforms have their own cryptocurrency tokens for investment, which are in high demand. And this is where you need to place the focus when it comes to investing in the Metaverse.
So, where do you begin when it comes to investing in the Metaverse?
How to Invest in the Metaverse
The Metaverse is democratic in nature, meaning its investments are democratic. Anyone can purchase cryptocurrency and crypto assets in the metaverse without a minimum entry threshold.
There are no geographical barriers when it comes to investing in the Metaverse. This could be an earning opportunity for those in locations without a mature capital market of its own and here, we will take a look at 5 ways you can invest in this space.
1. Buy Metaverse Crypto
This is one of the easiest ways to invest in the Metaverse, all you need in order to do this is a digital wallet to house the crypto tokens as well as the ability to participate in a coin exchange.
Some of the primary Metaverse crypto investors can be found in almost all Metaverse exchanges including SAND from The Sandbox and AXS from Axie Infinity.
2. Purchase Land in the Metaverse
The next best way to invest in the Metaverse is through land purchasing, and this is done in the same way as you buy crypto. Once you have a digital wallet, you are able to select an emerging Metaverse platform and explore the layout and choose the land you want to purchase.

The process of land purchasing is quite straightforward and involves more risk than the above-mentioned investment as the value of land depends on unpredictable factors. However, it is among the most popular investment methods.

3. Buy Metaverse Stocks
Buying shares in the Metaverse is one of the most effective and easiest ways to invest in this technology, and doesn't require a person to manage cryptocurrency - or even have an eWallet. But this isn't an easy investment option as these stocks are mostly meant for serious investors.
This value also fluctuates quite significantly however Metaverse shares are tradable on the traditional stock exchange.
Stocks in this segment include Electronic Arts, Meta Platforms Inc, and Roblox Corp.
4. Create, Sell and Buy NFTs
The most flexible way to invest in the Metaverse is through Non-Fungible Tokens also known as NFTs. NFTs are 3D objects that can be listed on the Metaverse marketplace. On the marketplace, they can be put up for sale, and this can be quite a challenging process when you are still learning the ropes.
However, you can also buy NFTs and sell them for a profit - which is a simpler process than creating and listing them.
5. Invest in an ETF
An Exchange Traded Fund (ETF), is an emerging Metaverse investment tool that gives you the opportunity to purchase stocks that are traded by a dedicated fund manager.
These funds are similar to mutual funds as they are made up of a set of similar organized stocks placed into a single asset that provide somewhat predictable returns. A number of ETFs have emerged in the Metaverse space and include Proshares Metaverse Theme ETF, Subversive Metaverse ETF, and Roundhill Ball Metaverse ETF.
This isn't an easy investment as some of the ETFs have a minimum threshold of up to $1000. When you choose to invest in a Metaverse ETF, make sure you are well advised or have previous stock market experience.
Time to step into the Metaverse
Nobody knows exactly what the future of the Metaverse holds, but investment opportunities are growing everyday. And with top companies and investors taking note, it is important you take a look at how you can claim your space in the new world wide web. While the investment list is not exhaustive as of yet, the opportunities are varied and if understood and implemented correctly, come with high rewards.
If you are interested in investing in the Metaverse, speak to our experts today. Time to step into the Matrix, with Nexa.