Have you heard about Substack? It's a platform for writers and readers in a culmination of blog-meets-email-marketing. In this article, we'll be discussing what makes this a great platform to become an established one, and the ways to grow your subscriber list.
What You Need to Know About the Platform
Substack is the self-proclaimed "home for great writing." Substack is also a place where readers and writers can engage in a new way, as subscribers can join paid subscriptions to a writer's blog and get paid for their words directly. It means writers are writing purely for themselves and enables them to get rewarded for their efforts. There's no agenda (other than your own), and no need to produce listicles, content stuffed with SEO keywords and clickbait titles to succeed.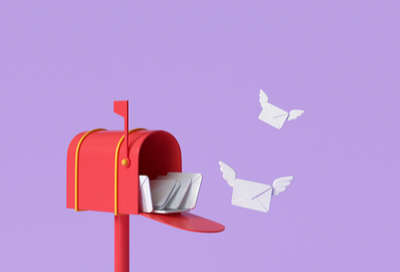 There are several themes that the content on Substack is housed in. This includes featured, culture, politics, technology, business, finance, food & drink, podcasts, sports, faith, news, music, comics, crypto, art & illustration, and climate.
Writers on Substack are required to fulfill their responsibility towards their readers. Consistency is key, and to succeed, you merely need to build your audience. As a platform for writers, you can create longer-form content without having to invest in your own website or blog, and you don't need to change the format of your craft to suit social media algorithms. Even when you look at the platform itself, you'll see that it sticks to a simple design. Simplicity puts the focus on writing - and gets your content emailed out to your subscribers.
Another reason people love the platform is that your work is your own. You have full ownership of the content, intellectual property, and the mailing list you build. If you decide to leave the platform, you can take everything with you. In essence, it's bringing together writers and creators, allowing them to thrive independently, whether they're amateur or published. It also means you don't need to worry about the backend aspect of the site or anything of the sort. All you need to do is write (and share, but we'll get to that).
Journalists who worry about not having the protection of their news organization to back them can take solace in Substack's Defender service, which offers pre-clearance of stories and responses. This legal support will cover fees of up to $1 million when taken up by a Defender lawyer.
Notice how I said "creators" above - that's because you can also host your podcast on Substack. The platform is "pioneering subscription-backed audio" alongside bloggers, comic book writers, news reporters, and niche writers.
Let's talk about the subscription model. Essentially, this model means people can decide what they subscribe to and enjoy access to only that - there's no other content creating noise around what matters to you. Writers can share both free and paid-for content, and the subscriptions can cost the equivalent of one cup of coffee per month or a set amount for an annual subscription. Once a writer establishes themselves, those figures add up and they can build a livelihood based on their craft. You'll keep 90% of the revenue, Substack gets the remaining 10%, and you'll pay a 3% fee to Stripe to process your payments.
The other option is to work on a platform that is based on advertising. The trouble with that is, the amount earned is relatively low, even though the threshold of views is high. By charging, say, $5 per month per subscriber, you can earn a lot more with a lot fewer views. And that's the thing, it is not just views, it's a committed community of readers, which is invaluable to writers.
Some of the top writers on Substack have over 10,000 paying subscribers which generate 7-figure numbers in revenue. The platform aims to be neutral, supporting writers with differing opinions. However, some spats between writers have seen people migrating from the platform to others like Ghost (a non-profit publication model with a set monthly/yearly fee and more opportunities to customize your URL and page) and Revue.
There are other issues too, such as people questioning how much value they're getting on the platform for the 10% fee. To improve the experience for writers, they're looking to offer more features like editing and creating bundle subscriptions for readers.
Substack Stats
If you're wondering about the platform's credentials, consider these latest stats:
Substack has raised over $82.4 million to date.
15 investors have put capital into Substack.
SimilarWeb data shows that Substack generated 24.57 million visits
the company is now valued at $650 million.
The top 10 authors on Substack collectively make over $20 million per year.

Tips for Starting on Substack
So, how do you begin building your Substack community?
Niche: You need to find your niche and hone in on that. If you write across a range of topics, create separate letters for them to keep things cohesive.
Patience: Prepare to have slow but steady growth, and jumps in subscribers if a post goes viral
Consistency: Post regularly and be sure to promote each post
Cross-promotion: Add CTAs to your posts, share your Substack link in your bios, on your platforms, and in your email signature. You can also share your articles across your social media accounts.
Strategize: Research the audience you want to reach and meet them where they're at, whether that's at conferences or in community forums.
Get involved: Become an active and invested reader in communities by commenting on other posts. This will help you connect and build a network.
Engage: Likewise, be sure to be responsive to those who get in touch with you. You can share testimonials on your About page and get to know those following you to find out what they'd like to read about next.
Going viral: Put time into writing a few posts that you think could go viral. You'll grow when your article is picked up by other publications.
Collaborate: Build partnerships where possible and consider sharing guest posts.
Writers' voice: Be sure that your USP is defined by staying true to your writer's voice. This will help you develop your style and persona as a writer and forge meaningful connections.
Goals: Set goals and milestones to help keep you on track. For instance, increasing your subscriber list by 50 each month.
Free content: Be sure to first and foremost write for the love of it. Free content can provide a much-needed hook among your audience. Introduce them to your content, and once they're invested and have become fans of your work, you'll see your subscriptions increase. You can also create special offers for readers when building your list.
The Substack resource list is extensive and includes everything you need to know about how to get started and succeed.
To put it plainly, Substack is a platform that circulates free and paid newsletters. It currently has over 500,000 paying subscribers and millions of readers. It goes to show the power that a well-crafted email still holds today. To become one of the readers, or to find inspiration for your own newsletter, have a look at the top business newsletters on Substack.
For all your content marketing needs, get in touch with us at Nexa.