As interest in the metaverse continues to grow, so too is land in these virtual spaces. The metaverse is said to be the digital future that will influence the way we work and play online. Here's a look at how you can purchase your space in it - and if property investment is anything to go by, this may be the right move to make.
Virtual Real Estate in the Metaverse
When purchasing land in the metaverse, you are provided with a certain number of pixels. These parcels are available to purchase in a range of sizes and locations. For instance, you can choose a parcel that is close to well-known and busy areas, or in a virtual celebrity neighbourhood.
Virtual real estate has already raked in millions of dollars. Celebrities and businesses have already bought lots for a variety of purposes - think Snoop Dog, Samsung, and PwC to name but a few. With growing interest, the prices of plots of land have grown, from their starting price of less than $1,000 to over $13,000.
Buying land in the metaverse is conserved as an investment in digital assets. Once you purchase land, you can build a property to serve as your virtual home or business. Homes in the metaverse are a way to store and display your digital collectables. The risk involved in your investment needs to be thoroughly assessed, with no guarantees of securing returns.
Land in the metaverse is purchased using cryptocurrencies. Land purchases in the metaverse are high-risk investments. The market is deregulated and everything is digital, so be sure to keep a record of all your passwords. Technically speaking, it is a safe investment as smart contracts follow strict protocol and all of the data is secured on the blockchain.
One of the crucial factors pertaining to real estate is the location (and the issue of scarcity). This determines value with interest continually growing. There are different scales used to determine the value of land in these meta verses, with finite limitations for artificial scarcity that curb the endless possibilities of space in the metaverse. Profits can be generated from virtual real estate. There are various ways to do this, from reselling land to setting renting out parcels, hosting exhibitions, and providing services from your land.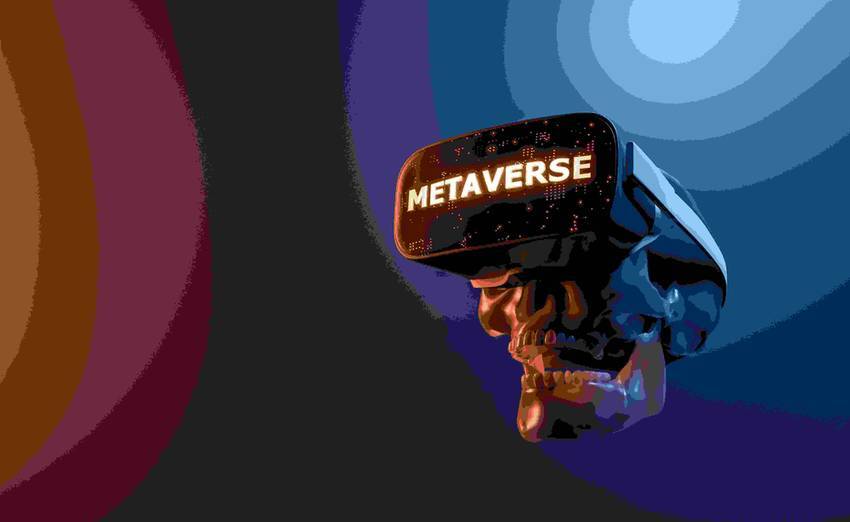 We'll be taking a closer look at purchasing land in Sandbox and Decentraland, as these are the two most popular platforms in the league, with well-established infrastructure and an impressive list of real estate owners to date. The purchases are made directly on the platforms themselves, with the sales and ownership being recorded as an NFT transfer. You can also make property purchases from third-party sellers on marketplaces that take on the role of virtual real estate agents.
Standard and Premium Land in Sandbox
The Sandbox is a popular metaverse for real estate, with plots selling for tens of thousands of dollars. SAND is the cryptocurrency used to purchase a plot of land in this metaverse. Real estate can be purchased to create art galleries, homes, and businesses. All developments in The Sandbox are community-based and made to serve specific purposes or contain experiences that can be monetised.
LAND can be purchased in sales by The Sandbox LAND sales, held on the Map of The Sandbox website. The dates of these sales are announced weeks in advance to allow you time to prepare. LAND can be also be purchased second-hand via some third-party NFT exchanges, such as OpenSea and Rarible, though these are generally more expensive than LAND in official sales.
Premium LAND is available. It is a single parcel of LAND that has specific characteristics, including great location (next to a Partner, an IP, or a TSB Estate) and premium ASSETS (exclusive to premium LAND owners).
Standard and Premium Land in Decentraland
Decentraland metaverse opened to the public in 2020, after 4 years of development. It is a fully immersive virtual space that can be explored in 3D. The platform encourages creative digital ownership within its realm, meaning landowners can create digital environments and applications for the community. Estates can also be formed by connecting with neighbouring land parcels. Every square of the Decentraland map represents a piece of LAND, with clusters forming districts. Examples of existing districts include Vegas District and Fashion Street.
Decentraland launched as a strong platform housed on the Ethereal blockchain. MANA is the cryptocurrency used to purchase a plot of land in Decentraland. There are plots in this metaverse that have been sold for a couple million dollars.
Premium LANDs have more benefits compared to standard LANDS. They are set next to major hubs and therefore generate more foot traffic for monetization purchases. Premium LAND sales also come with exclusive (and very scarce) assets to add to your digital collection. That said, there are no presale or public premium estates - only land which can then be combined and transformed into an estate.
Are you ready to purchase your virtual plot?
That wraps up our guide on purchasing land in the metaverse. These virtual plots are the key to many opportunities in this online space, be it a standard or premium plot. Let us know if you're keen on securing your spot in SandBox or DECENTRALAND.
Nexa has a range of metaverse services available to individuals and businesses. Speak with the team to get started.