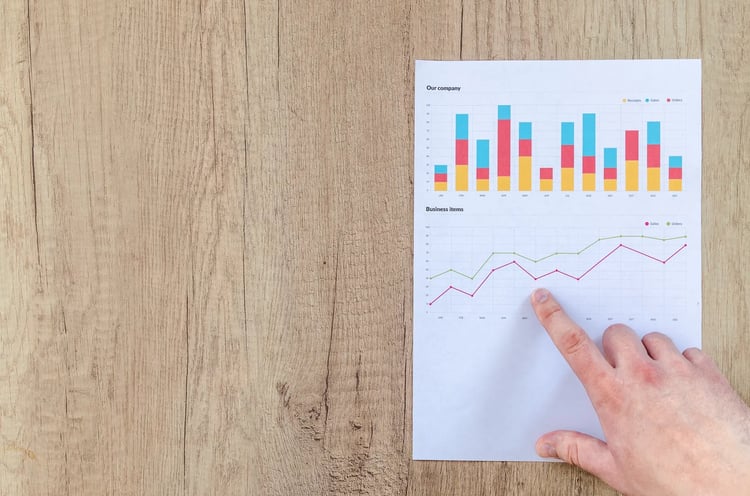 In just eight days, Google's Universal Analytics will cease to exist, with Google Analytics 4 officially taking over as the analytics tool of the platform. If you have not migrated over to GA4 by now, time is running out. On 1 July 2023, UA will sunset. This means that your data will still be accessible on UA, but the platform will no longer collect hits, and if you want to continue using Google's analytics tools, you have to migrate to GA4. However, this transition does not have to be daunting! You can read more about the differences between UA and GA4 here if you have not made the switch yet.
GA4 updates earlier in 2023
Google Analytics 4 has also continued to release updates, with some recent ones bringing impressive changes and additions to the platform's existing offering. Google announced three new updates back in February, designed to enhance the reporting capabilities GA4 currently offers. Let's take a look at them now.
Data quality icon at the individual card level
Before, the Data Quality icon was located at the top of the reporting snapshot report and the overview reports. But, with this layout, it wasn't as clear as it could be in terms of which messages responded to which specific cards. With this new update, GA has addressed that, providing a more accurate indication of what message is relevant to each individual card within a report.
A new row message in the data quality icon; the "(other)" row
This kicks in when a report encounters cardinality limits, resulting in the less frequently occurring data grouping into this "(other)" row. With this new message, users now have multiple ways to effectively mitigate or completely eliminate these cardinality constraints.
Additionally, all properties now offer a one-click option to generate the same report in Explore. However, the "(other)" row does not appear in Explore due to its use of raw, event-level data.
New updates for Google 360 users
Google has now introduced new sampling controls for Google Analytics 360 properties, enabling users to adjust levels of speed and accuracy. These new controls offer more detailed results by using the maximum sample size available, providing the most precise representation of the full data set. In addition to this, users can generate faster results by using a smaller sample size.
GA4's latest update: the AdSense integration
In June, GA4 announced its most recent update, an integration with Google AdSense, a free advertising program that where online publishers can earn money by placing third-party Google ads on their websites. With the update, your AdSense data will now be available in your GA4 reports and explorations, which can provide you with a fuller view of website performance.
The benefits of integrating GA4 and AdSense
There are a couple of reasons why this integration can be useful for your overall analytics objectives.
Identification of patterns to optimise ad revenue
Collection of event data such as ad impressions, clicks, and queries
Elimination of data discrepancies previously encountered with UA and AdSense integration
Ultimately, the integration will offer users a whole new level of insights to work with, something that will only benefit your overall marketing strategy!
Why it all matters
While it might seem complicated, just "one more task to deal with," analytics is vital to your digital marketing strategy for many reasons. In an increasingly digital world, businesses that don't move their own operations online and offer their services and products to consumers in this space will simply fall behind their competitors.
Data and analytics help your business work smarter, not harder, when it comes to navigating online consumer trends, better understanding the customer, and optimising your marketing strategies. Analytics helps you with measurement, targeting, and predicting trends and behaviour, all of which are vital aspects in creating the perfect digital marketing strategy.
Forward-thinking businesses are those that take advantage of all emerging technological developments that can enhance their operations. GA4 is one of those technologies. As the clock counts down for Universal Analytics, it's more important than ever to adapt to this new era in analytics.
NEXA is proudly at the forefront of these tech developments, and perfectly positioned to help your business with its migration across to Google Analytics 4. Speak to us today about implementing this tool for your business.
Sources
https://searchengineland.com/3-new-google-analytics-4-updates-393143
https://www.searchenginejournal.com/google-announces-google-analytics-4-adsense-integration/489499/#close
https://citylife.capetown/uncategorized/the-role-of-analytics-in-digital-marketing-technology/70695/