With so many consultants offering their services to businesses, you may be wondering which one you need: those that deal with sales and marketing specifically or business consultants in a more general sense? Here are the key differences to help you figure out what's best for your business.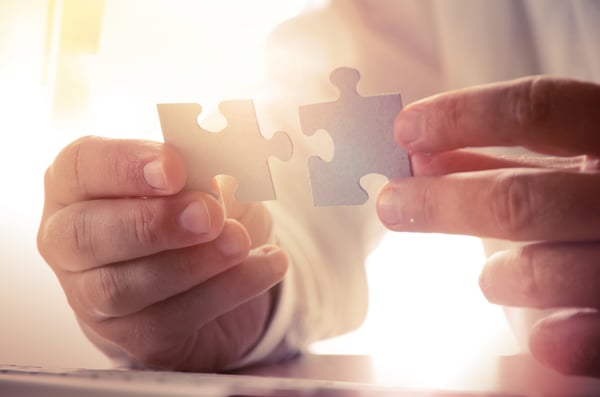 What is a Business Consultant?
A business consultant in the simplest of terms consults a business. They advise your business in a general sense to help you collectively reach your ideal targets. Their advice and recommendations are based on academic and experiential knowledge. Many consultants will be experienced business people with an MBA qualification and an industry that they specialise in. With this, they can resolve issues, take advantage of opportunities and implement positive changes.
Business consultants analyse a business in-depth to ensure that they cover all of the bases. Their goal is to provide you with a custom solution in the form of a strategy that can then be actioned within the business.
Business consultants are the ones to hire when you need to rejuvenate your business. Creatives also often call on these experts to handle their craft's business elements, since that is not usually their forte. Turning to these consultants allows you to learn from and incorporate knowledge and insights that help your business grow.
What's great about these consultants is their overall view of your business, since each function will be assessed, with measures directed at each. It thus allows the specialist to put forth a strategy that ensures each function works harmoniously.
The strategy and recommendations are implemented, with measures put in place to monitor the results. In some cases, this requires the teaching of your employees, so you needn't worry about recommendations that cannot directly affect change - the consultant will be equipped to implement them.
Finally, it goes without saying that the insights provided can help your business tackle its SWOT analysis in full by finding ways to enhance its strengths, improve its weaknesses, take advantage of opportunities, and keep any threats at bay.
Sales and Marketing Consultants
Let's begin by stating that marketing and sales work closely together, and while some consultants offer services in both of these departments, there are also ones who specialise in one or the other. This means that you may need to work with more with one consultant, or an agency with consultants who can provide you with both of these services inclusively. That being said, here's a little more about what they do:
Marketing consultants cover the entire spectrum of marketing, from your overall strategy to many digital marketing facets. They'll do the fieldwork research for your business and then apply it to campaigns, content and lead generation.
Sales consultants are focused on increasing the number of conversions and the related revenue of those deals. In this case, management systems or sales techniques are areas that receive advisement. While sales are the name of the game, it is really about making the customer experience as good as possible.
Marketing and sales should ultimately work cohesively, as this is the most effective way to grow and improve a business. Working with a sales and marketing consultant can help you to align these processes. This is especially true in today's age, where more business is moving online, and marketing messaging is key to attracting and securing sales.
There are several marketing and sales techniques, but working with an experienced consultant will guide you in determining which are best for your business. The focus is all about sharing your products or services with your audience effectively, ensuring their entire customer experience is one that attracts, engages and delights.
To bring the topic of sales and marketing consultants full circle, we can conclusively say that each of these functions is critical for a business and embodies a range of work that needs to be done in order to master them. Collectively, it informs customers through actions what your business is all about and how you deal with customers.
In summary
There you have it - the differences between business and sales and marketing consultants. Both of these designations can have a highly significant effect on your business. The one to hire depends on your business's needs. To recap in brief:
Business consultants provide an overall strategy to follow, with a range of solutions developed specifically for your business.
Sales and Marketing consultants use technology to align both the sales and marketing operations within a company and can help devise and implement strategies that improve the marketing and advertising of a business with the ultimate objective of increasing sales and driving business growth.
Looking for a business or sales and marketing consultant? Book a meeting with us at Nexa. We have experience in both of these fields, and as an independent agency, our team provides award-winning solutions to our clients.