Telemarketing comprises various services, all of which are dedicated to communicating with your business's customers. The management of this communication is therefore of the utmost importance and needs to be both economical and effective. Here's what you can expect to pay for these services in Dubai.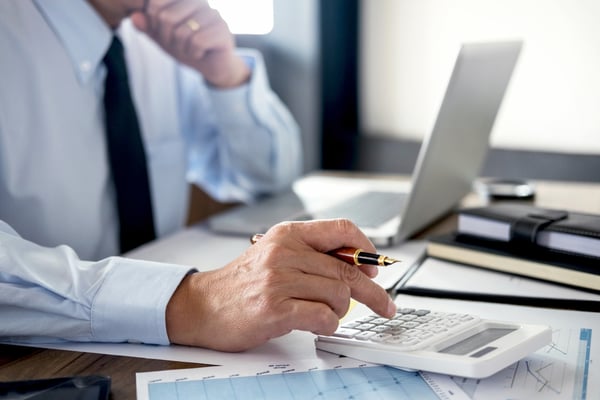 The two prominent types of telesales are outbound and inbound calling for both B2B and B2C customers. Outsourcing these services requires a company that is highly qualified and eager to understand the core of your business. Before we talk numbers, we're taking you through the reasons your business should consider telemarketing as part of its strategy, as well as how you'll be getting your money's worth if you outsource this service to a telemarketing company.
Why you need to outsource telesales
Wondering if it's necessary to outsource telemarketing services? Here are some of the primary reasons:
Technology: Reduce your capital by saving on the technology required to perform telemarketing with your company. This way, you're saving on the space, the equipment and the software costs.

Scale: Your marketing team can focus on other marketing efforts, while the telemarketing is taken care of. Expanding your marketing efforts this way can increase your leads and sales.

Personnel: Outsourcing this function will mean you are hiring experts in the field who will be able to perform this job to the best standards possible. You can therefore reduce your staffing requirements or allocate other marketing tasks to your team.

Time: You'll be saving the time and hassle required to perform telemarketing internally and time, as they say, is money.

Focus: Rather than having a marketing team or administrative employees taking care of this function, you can employ a team of devoted specialists, thereby improving the focus of your staff internally as well.

Requirements: Your business needs to communicate with your customers. Having a brand voice and direct line is a great way to achieve this, leading to business growth and improved customer satisfaction.

Benefits of working with a telemarketing company
Now that you're in the market for a telesales company to assist your business, you may be wondering what services they'll be able to offer you and exactly what you'll be paying for…
Support: They will provide support and customer care from the call centre, live chat channels and emails. They can assist with providing resolution where needed, as well as lead and customer satisfaction follow ups.

Customer acquisition: They assist with customer acquisition by handling cold calling, inbound and outbound calls, providing direct responses and sales (by both up selling and cross selling).

Order management: Assisting with online order systems, from quotes to answering requires, assisting with renewal subscriptions and providing order tracking information.

Inbound calls: Dealing with service requests, sales, lead qualification, claims, sales, live help, complaints, providing information, dealing with order processing, warranties and loyalty memberships.

Outbound calls: This includes lead generation, direct sales, the setting of appointments, following up with leads, cold calling, product or service promotions, sales verification and referral calls.

Telemarketing costs in Dubai
As with any quotes and figures, there is no exact price, but we can give you a range in order to consider your options. The factors that will influence this will depend on the location, the skill level, the type of services required, the size of your business and the duration of the work. There are also different pricing structures, as noted below:
Businesses can pay on a cost per lead or monthly fixed fee basis in Dubai

Expect to pay a minimum monthly fee of $2,500 for basic services and anywhere up to $20,000 per month for more extensive services that include digital marketing, lead generation, lead qualification and proposal submission.

On a per lead basis, costs begin at around $500 per qualified lead and can escalate depending on the lead generation and lead qualification basis employed.
Telemarketing is an often misunderstood and overlooked function that can be incredibly beneficial to a business. It requires skill and resources, which makes outsourcing a great option. Working with the right company can improve your business's communication with customers and potential customers, leading to more sales and an improved brand perception. There are affordable options available in Dubai, with services that are worth the costs.
Looking for a Telemarketing company to work with?
Book a free 1 hour sales strategy consultation with Pipeline Solutions. They are equipped with a professional team, affordable model and strong experience in the Middle East. Pipeline Solutions offer support to your existing sales team through outsourcing, with the aim of improving your lead generation and customer communication.
Looking for a digital agency to work with to handle all facets of your marketing? Contact us at Nexa.
Need more information on telemarketing? Have a look at some of our related posts below:
Lead Generation using Telesales and Call Centres
Digital Marketing + Telesales = Success
Is Telesales the same as Cold Calling?