So, you need to create a video studio but you've got a tight budget to work with. Don't sweat it - there are many cost-saving ways to build a studio without breaking the bank. We'll be sharing all the tips and tricks that'll help you achieve this, without sacrificing the most essential aspect: quality.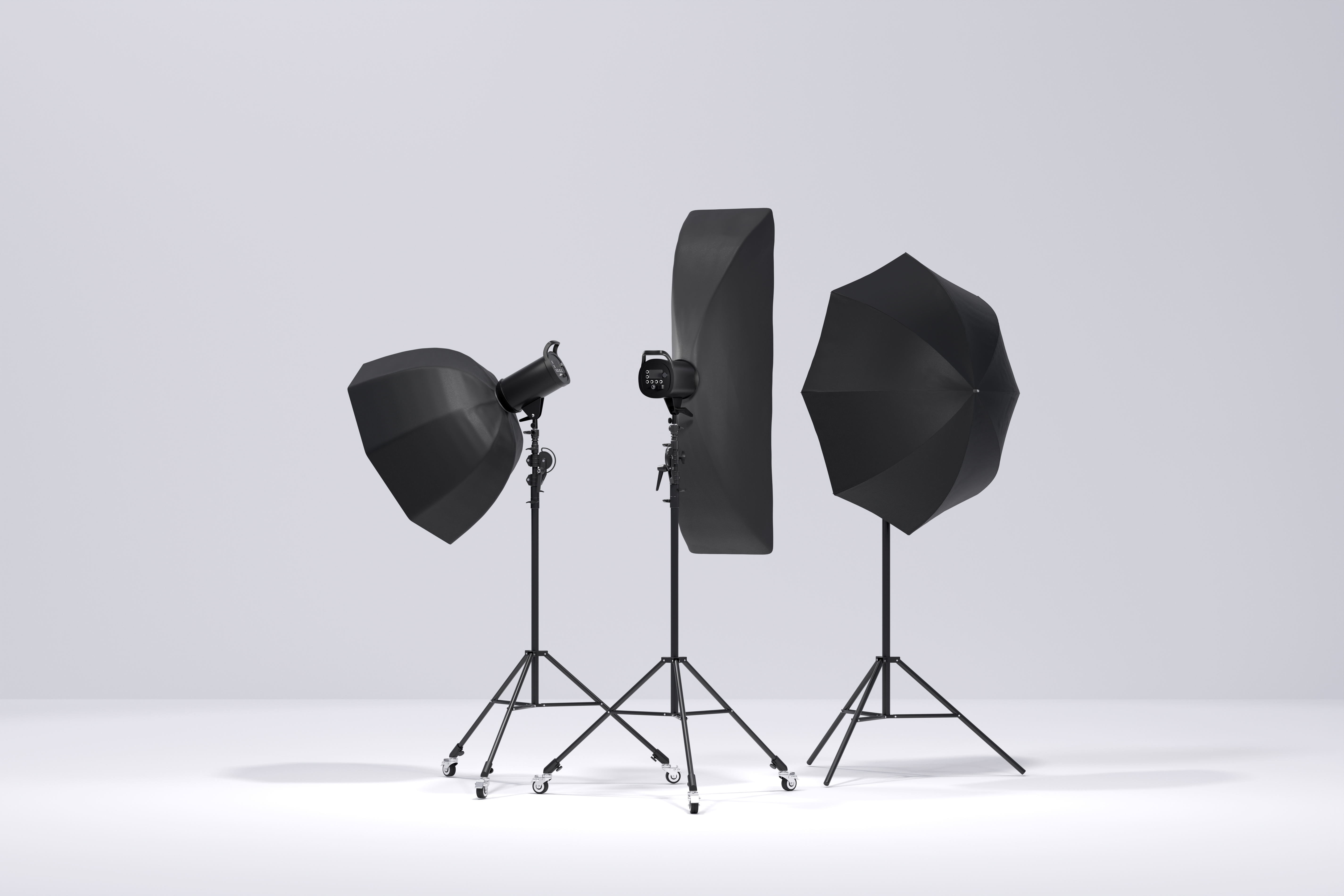 Working with a Small Budget for Video Production
The exact cost estimate of how much it'll cost you to create a video studio on a budget depends on what you have to work with and what you've got access to. While studio sets can be very expensive, you can still produce good quality video with a smartphone, for example.
That is why in this article, we're going to try and provide you with a how-to guide for building a studio space, fit with all of the most essential video production equipment. We'll also let you know where you should ideally invest your remaining budget, should you have funds left to spare once you've made your way through the list.
Pro Tip: Source your goods from cost-effective stores. When you're starting out and starting small, you needn't visit the most renowned brand name stores. This may be the ideal, but avoid it for the moment until you can invest further. Another principle to apply just in general is to essentially beg and borrow, and by that we mean - search the market for second-hand goods. There are many videographers who sell off their equipment when upgrading, so you may very well get your hands on a bargain.
How to Create a Cost-Effective Video Studio
We'll go in-depth on where and how to save below.
Get your camera sorted
If there's one thing you can't compromise, it's the camera. There are many quality cameras on the market, and the option you go for will depend on what's available. The goal is to get as high quality as possible within your budget. You can also opt to use a smartphone - iPhone's have been used to record music videos, though there are other smartphones with similar capabilities too. Use this if you have it already, otherwise it's time to shop around. If your budget allows, you can get an entry level camera at an affordable price. Alternatively, you can look for a second-hand Canon or Nikon DSLR. This is a solid choice with good quality and photographic capabilities too.
Think about lighting
Lighting is another essential element in video production. It's something you want to get right during the filming process, and something which can be achieved on a relatively low budget. For starters, get a reflector. These can be bought cheaply. While it's ideal to have three points of light, this and one main front-facing light may suffice (depending on your needs). You need to ensure the subject is as well-lit as possible so that it's clear. The next step would be to invest in a lighting kit, or if you're using a smartphone to film, a tripod that comes with a ring light. opt for LED lights and ones that can change when need be so that you can adjust it to cool or warm lighting. You can also work with (and around) any natural lighting that comes into your studio space.
Get your essential accessories together
When you are working on a limited budget, you only need to focus on the essentials. Therefore it's best to be sure about what you need - think about your content needs. What type of videos will you be producing? Define your video strategy before allocating the budget.
One standard camera accessory is a tripod. You can get your hands on a cheap one that'll suffice when starting out. Alternatively, you can set up a table to rest the camera on, but this won't offer your camera the same support or abilities. This accessory is highly recommended for all video studios, as is a backdrop. You can create a green-screen setting or simply a blank canvas with a simple sheet of fabric. This will make the editing process easier, give your space a real video studio-feel and help with lighting too.
If you need to take product pictures, you can build your own lightbox using a box and white cardboard paper. If you need the camera to be in motion, you'll need to get a gimbal (which is like a tripod, though it moves).
Do you need audio?
Again, the audio you need will depend on the videos you plan to shoot in your studio. You may be focused on social media clips that feature songs, by passing the need for any extra audio altogether. However, if you do need to include recorded audio, you'll want to get yourself an external mic. These microphones will vastly improve the sound quality, and remember this is essential as poorly recorded sound can be a detracting factor from the content you produce, and something which is difficult to fix during the editing process. In addition, you can try to DIY the dampening of sound in your studio by including soft textures (like carpets and pillows) that'll help prevent echoes.
You can build a low budget video studio
By keeping the above tips in mind, you can create your video studio without spending excessive amounts on it. Building a studio can save you the costs of having to hire people and equipment, and give you the efficiency of having access to everything you need to shoot immediately. When it comes to working with the pro's, get in touch with us at Nexa. We're here with advice on hand, plus a range of video production services.