By now we all know that social media plays a vital role in connecting brands with their target audience and developing relationships with them. The access to social media has given marketers the opportunity to establish greater customer service than ever before but social media also serves as a way to attract leads, convert them and to measure, track and analyze your audience for maximum marketing results.
A social media strategy is a summary of all these elements and outlines what a marketing team plans to achieve through these platforms. This strategy guides actions and provides insight into whether a campaign is succeeding or requires amendment. The more specific a social media strategy, the more effective it will be. This is why measuring campaigns and tracking outcomes it a vital part of social media strategy.
In this article, we'll take a look at how Inbound Marketing powerhouse HubSpot can be integrated into your social media strategy to help you measure and better your results.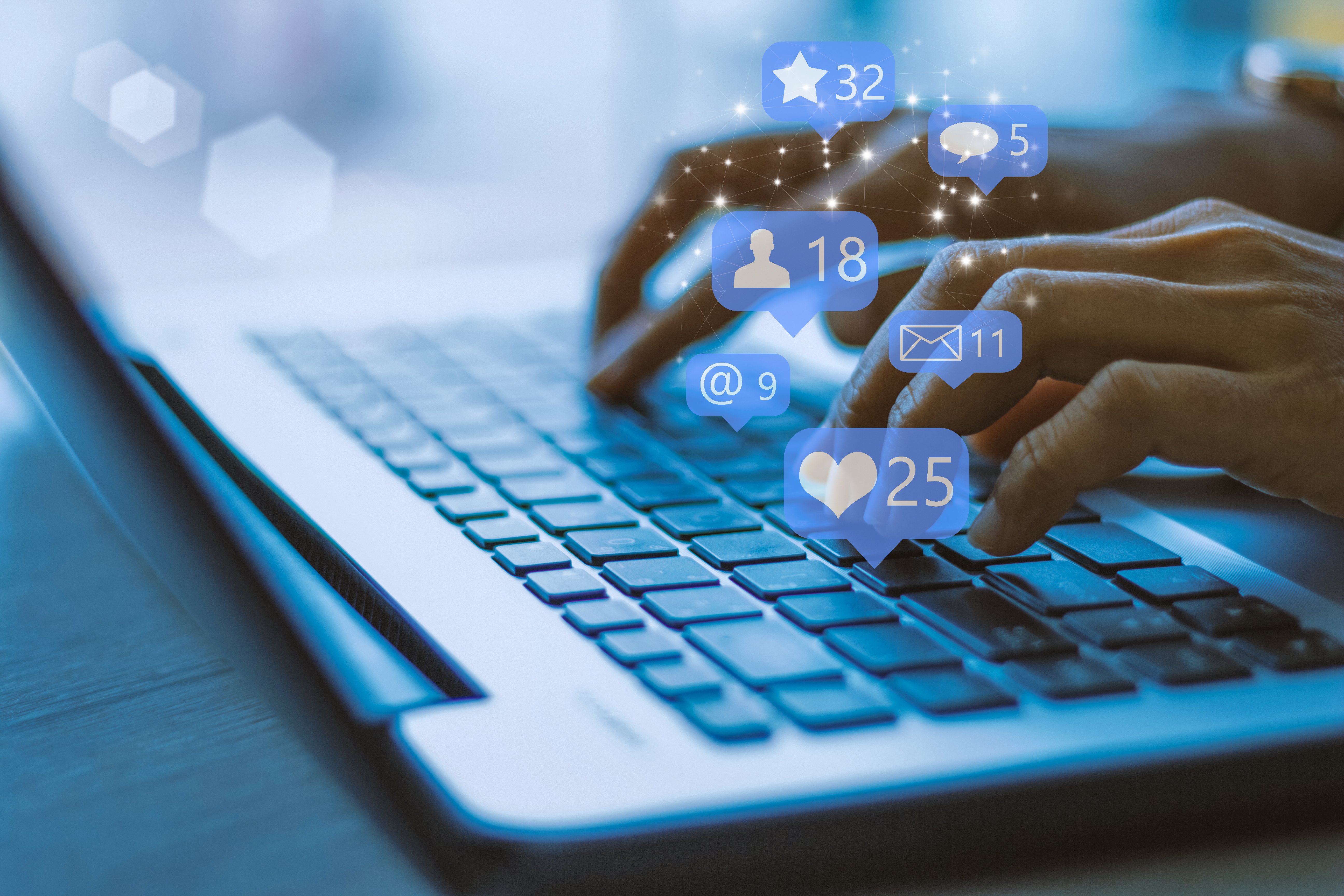 Social Media and HubSpot
There are a variety of reasons your business should use social media marketing. Below, we outline just a few of the greatest benefits that come with marketing your brand across relevant social media platforms - and we explain how HubSpot is designed to maximize these benefits for your business.
1. Improved Brand Awareness
For some perspective, the latest social media figures show that there are 3.78 billion social media users worldwide in 2021. This is a 5% increase from 2020 and is 920 million more than the number of social media users in 2017. This is a 32.2 % increase in just 5 years.
The sheer amount of users on social media proves that your target audience is in your reach. This is why it is important to be present, engaging and consistent in sharing content across your social media platforms. This ensures that your product or services reach potential customers - improving brand awareness significantly.
How HubSpot Can Help You Improve Brand Awareness Across Your Social Media Channels
Powerhouse Customer Relationship Management software and Inbound Marketing platform, HubSpot, provides tools to help you automate and manage your social media platforms through a single location. By integrating your social media channels into HubSpot you are able to easily share blog posts, landing pages and related social media content through a single tool - helping your marketing team build strong social media campaigns without wasting time.
You are able to publish content directly to social media platforms through HubSpot including platforms such as LinkedIn, Facebook, Instagram and Twitter. You are also able to connect your social media accounts to your website blogs to automatically share new content as it is published. This ensures consistency across your social media platforms and assists in creating a streamlined strategy without having anything fall through the cracks.
2. Lead Generation and Increased Conversions
By sharing and promoting your business offerings on social media, you will improve lead generation significantly. Through social media you are able to target your precise audience, ensuring you get the most out of your online presence. Social media platforms like Facebook offer lead generation campaigns that allow you to capture lead information and add these leads to your database.
This is just one example of how social media can assist you in lead generation. Essentially, social media is a lead generation machine, helping you boost conversions and increase sales because you are targeting individuals who have chosen to engage with your business through the platform.
How HubSpot Can Better Your Social Media Lead Generation Efforts
By integrating your social media platforms into HubSpot you will never miss an opportunity to engage with leads. HubSpot will store every interaction with your messages and even create custom keyword monitoring streams from your social media so that your team is able to keep track of important conversations - helping you convert leads seamlessly because this increases your engagement and builds relationships.
HubSpot also helps you create landing pages and lead generation forms that you can share across your social platforms. When a user clicks through a link on your social site, they can be directed to a landing page. On this page you provide a place for them to fill out their information - helping you capture vital lead information. With this information, you are given a direct line to them and are able to continue the conversation around your business and your offerings.
By creating lead forms through HubSpot, you are able to collect your potential customers' contact information, as well as other helpful data, which allows for you to follow up with them at a later stage. An advantage to using HubSpot for lead data collection through social media, is that all data automatically flows into the HubSpot CRM tool. Once you have collected the data, it will be updated on the CRM and you are able to use this information to send out email campaigns and nurture your leads. Essentially, HubSpot makes sure that no lead gets left behind.
3. Build Trusted Relationships with Customers
As stated previously, social media puts you in contact with your ideal customer. By connecting and engaging with your clients via social media you are able to build long lasting relationships between them and your business - ultimately creating brand ambassadors for your brand.
This is achieved through interaction on posts, responding to messages and comments and helping them with any questions they may have. Through social media you can even ask your customers for feedback, discover their pain points and show them that you value their input by working on these issues.
How HubSpot Can Help You Build Relationships Through Social Media
If you have published a post through HubSpot, your marketing team is able to immediately reply to any comments through the HubSpot platform. This cuts out the middleman as all social media engagement can be monitored through a single location. This increases customer trust and once again - stops any possible issue from falling through the cracks.
4. Social Media Metrics
Social Media metrics are arguably the most beneficial part of social media marketing strategy. The data provided by social media helps your marketing team rate the success of your campaigns and the impact on your audience and customers on your platforms. These metrics can include a variety of information from level of engagement, likes and follows (vanity metrics) to audience demographics, lead generation, and more.
Social Media platforms come complete with their own metrics and analytics but HubSpot optimizes this and makes it more beneficial for your business.
How HubSpot Can Help Optimize your Social Media Metrics
HubSpot offers social media reports that help you compare the performance of your platforms and campaigns. With these reports you are able to understand how your target audience is engaging with your content and you are able to develop a more nuanced social media strategy with this information at hand.
With HubSpot, reporting on social media Return on Investment is made easier and will not be a problem for marketing teams any longer. Through HubSpot you are able to determine success and place monetary value on this success - something vital for marketers and businesses.
The Wrap Up
The above outlines how HubSpot can add to your social media marketing strategy, helping you grow your business better. Thanks to HubSpot you are able to spend more time working on what it is you do best while HubSpot's time-saving tools help you prioritize your social interactions and better your social presence.
Social media continues to evolve rapidly, heavily influencing how businesses communicate and engage with their customers. When used correctly, it can positively affect your brand's perceptions and be the driver of generating more revenue. Combining social media and CRM powerhouse HubSpot will keep you one step ahead at all times.
At Nexa, we offer a full range of social media services and are proud to be a HubSpot Diamond Partner agency with a proven track record spanning 15 years. Contact us for all your social media and HubSpot requirements today.