This time last week, I stood in front of a room full of people and spoke about the importance of Pokemon Go and its impact on local business. I have to be honest, the night before I found myself questioning my sanity and wondering if anybody would turn up to the workshop (thank you to those who did). The question about attendence was less around the popularity of the game -- which is the number one game in history -- and more to do with companies in Dubai, Abu Dhabi and the GCC embracing new digital strategy concepts. To be fair, businesses in the area aren't known for adapting new approaches -- much less those which involve catching mythical creatures.
Needless to say, we had great turnout at the session and we can see the Pokemon Go momentum is building in the U.A.E.
Since the workshop last week, a number of new brands have embraced Pokemon Go to connect with existing and new customers including Pizza Express and Virgin Radio. I firmly believe these will only increase heading into the winter months as Pokemon trainers are able to wander back outside.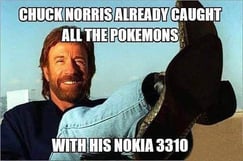 The real fun in playing Pokemon Go and the success behind it in other countries is going outside to catch Pokemon! Obviously, this is tough here in Dubai and Abu Dhabi during the summer months, although some brave souls have ventured outside; most noticibly on The Beach and The Walk in JBR. That said, most of the trainers can be found in shopping malls. With this in mind, now is the perfect time to test and build up campaign ideas for the increased number of Pokemon trainers that will be out there once the weather cools down and people come back from their holidays abroad.
To help with this, we compiled a comprehensive e-book which covers how you can leverage the Pokemon Go phenomenon for your business to attract new potential customers and increase revenue. Download your copy here: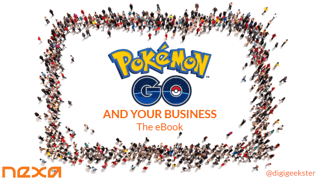 If you're like some of the attendees in the workshop, you may be asking yourself:

"What's the guarantee of my Pokemon Go campaign working?" and "Will the app even be around in 2 months?"
I don't have a crystal ball, but at the very least I think it's an interesting case for businesses to try something new, so it's worth giving it a shot. There's only one way to find out!
If you have questions about the app or how to launch a campaign, drop us a comment below.
If you want to talk one-on-one, fill out the enquiry form to the side and we'll set up a time to chat over coffee.