Lead generation is the lifeblood of any business and refers to the process of attracting potential customers and collecting their data for the purpose of nurturing them through the buying process, with the end goal of converting them into loyal and paying customers.
In the past, lead generation was done through print media, mass media (including television and radio), and word-of-mouth marketing. Today, the digital space has transformed the lead generation process. In the modern digital age, business owners and marketing managers understand the importance of creating "customer-focused" strategies across their marketing, sales, and service departments to convert leads into customers, retain customers and create long-lasting brand loyalty. And in order to implement this kind of strategy, transformative technology is required - and this is where Customer Relationship Management platforms become important.
Introducing Customer Relationship Management Platforms
Customer Relationship Management (CRM) refers to the practice and process that businesses use when targeting and engaging leads or customers. From an organizational perspective, the methodology of CRM is designed to streamline and align marketing, sales, and service-related activities while analyzing and tracking lead trends and behaviors.
A variety of factors make up a CRM strategy for lead generation including a website, personalized and automated email campaigns, content creation, lead scoring, and lead generation campaigns. All of these elements work together and guide a lead through the buying process.
As Customer Relationship Management has become an important part of modern business strategy, CRM platforms are taking center stage. These platforms are designed to help businesses engage and manage lead and customer interactions at all touchpoints of the customer journey, from discovery to post-purchase.
Many business owners and marketing experts believe that there are two CRMS that stand out in the over-saturated market: HubSpot and Salesforce.
Below, we take a look at which of these platforms works best for lead generation purposes. Before we begin our deep dive into each platform's lead generation abilities, let's take a look at each platform in greater detail.
They have similar audiences and features, but the companies aim to serve different purposes. HubSpot's CRM works as a free enhancement to the paid software for sales and marketing teams, while Salesforce's CRM forms the core platform that the company's thousands of apps, integrations, and features interact with. And both companies seem to understand the value of the others' platforms, as they both offer app integrations so you can get the best of both worlds.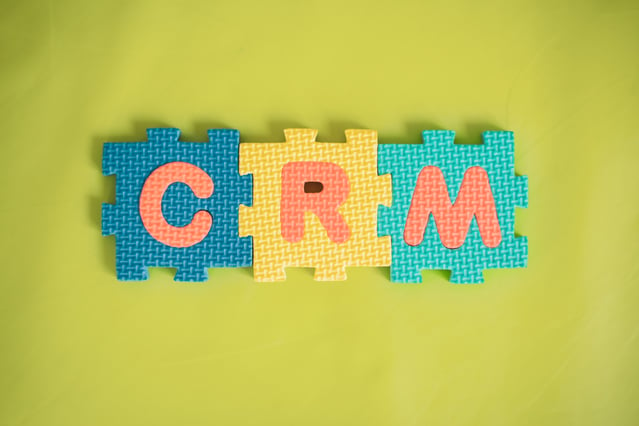 About HubSpot

When HubSpot was first launched, its software was designed to assist businesses in implementing and successfully executing inbound marketing tactics. Fast forward to today, and HubSpot offers a full stack of software that includes a robust Customer Relationship Management system, Marketing Hub, Sales Hub, Service Hub, and a CMS Hub.
What sets HubSpot apart when it comes to lead generation, is that the company is at the forefront of inbound marketing. This is a methodology based on permissive marketing and high-quality content for the purpose of lead acquisition. Since HubSpot perfected the Inbound Marketing process, it has become a business model taken on by organizations on a global scale and has changed marketing agencies' thinking forever.
Today, HubSpot is an all-in-one marketing software and industry thought leader that offers advanced tools to help your business with all digital marketing tactics. It encompasses the entire lead generation process from search engine optimization, blogging, social media, and landing pages to advanced marketing automation, email campaigns, lead scoring, and lead generation.
About Salesforce
Salesforce is a cloud-based Customer Relationship Management software that helps businesses connect with and collect and store valuable information about their customers and target audience. The cloud-based software allows companies to track analytics, support, customer success, and customer complaints and provides various other CRM functions with the ease of cloud storage and easy access for users.
Because of the platform's diverse selection of applications, businesses can use Salesforce to assist with marketing, tracking sales and spending, and analyzing performance. This is because various clouds allow users to analyze multiple data, maintain communication forums with customers, implement sales strategies, and more. In essence, Salesforce is the one-stop shop for businesses to manage, maintain, communicate with and grow their customer base and revenue streams.
In Summary
Both of these platforms provide robust CRM solutions, but it is important to note that their technology, methodology, and philosophy vary significantly. Before we dive into the lead generation differences between the two platforms, it's important to recognize that we cannot select a "winner," and it is up to you, the reader, to make the final decision regarding the best CRM for lead generation. However, we are here to objectively unpack the most important aspects of CRM and Inbound Marketing, helping you find the ideal lead generation solution for your business.
HubSpot vs Salesforce for Lead Generation
HubSpot: The Inbound Marketing Leader
As an inbound marketing expert, HubSpot is the leader in lead generation as Salesforce's model requires third-party integrations to reach the same level of lead generation and inbound marketing as HubSpot. HubSpot is an all-in-one CRM solution and this provides users with closed-loop analytics to effortlessly track leads from capture to conversion and post-purchase. And with personalized, automated, and intelligent email marketing capabilities, HubSpot is designed to nurture leads all the way through the sales pipeline.
This means that your marketing team and sales team become aligned in the lead generation process and once a lead has been identified as Sales-Qualified, your marketing team can pass the lead over to your sales team. With this technology in place, your sales team no longer wastes time on cold leads and is only put in contact with leads once they have shown significant interest and appear ready to convert.
Salesforce: The Lead Management Experts
Both HubSpot and Salesforce are designed to help you capture leads, automatically import contact details via lead form fills, and email contacts directly through the platforms. However, when it comes to automated and personalized emails, third-party tools are recommended for Salesforce users.
Salesforce's dependency on third-party integrations makes end-to-end lead analytics more complicated or challenging to track. However, once leads are synched into the Salesforce system, the lead management process is effortless. Salesforce users are able to completely customize lead management data making this a great option for large businesses that require significant customization.
HubSpot and Salesforce: Forward Thinking Lead Scoring
Both HubSpot and Salesforce also offer a lead scoring model that is a specialized and analytical system used to evaluate the quality of your leads. Essentially, points are given to a lead based on a variety of factors including their industry, level of interest in your business, and related qualities associated with previous high-value clients and leads. Lead scoring is an important component of lead generation and helps make for a more efficient sales process.
As stated previously, this tactic assigns scores to your leads based on where they are at in the buying process and this insight helps marketers and sales representatives identify which leads are still in the nurturing stage and which leads are sales qualified. If a lead is identified as sales qualified, their details will be handed over to the sales department for further engagement.
In Summary
Today's modern marketing and sales tools are vital for business growth and it is important you create a marketing stack for your business that helps better your lead generation processes.. HubSpot is the ideal CRM for this as the platform is designed to fulfill all of the above lead generation tactics in a single location ensuring the most streamlined lead generation, lead management, and sales processes while Salesforce will require third-party integrations to make this possible.
However, both platforms are excellent when it comes to their offerings.
When deciding on a CRM for your business, it is important that you don't just evaluate vendor options and explore different functionalities, you also need to focus on your CRM goals, needs, and business priorities.
Before you make your decision, ask yourself the following questions:
What are the most inefficient processes in our business and what do we want to improve with a CRM system?
What operational processes and workflows do we currently lack and need to add to our strategy?
Who in our business is going to use CRM and how many users do we need?
What other software do we want to integrate with a CRM system?
What is our budget?
After you've done this initial "soul-searching" and know why you need a CRM, the decision becomes easier to make. Yes, lead generation is vital but it is important you investigate all CRM capabilities before making your final decision. Lead generation is just one part of a whole - so make sure to do your research.
Contact Nexa for all your lead generation and inbound marketing needs today.