If a business has amassed a huge following on social media and has large amounts of traffic to its website, this must mean that sales are through the roof, right? Wrong. All the traffic and followers in the world mean nothing if they do not result in quality leads or promising prospects, at the very least.
Generating a constant stream of leads that can be converted into sales is an ongoing need for any business. Consistently finding new customers to sell your service or product to is what will provide you with the edge over your competitors to be successful.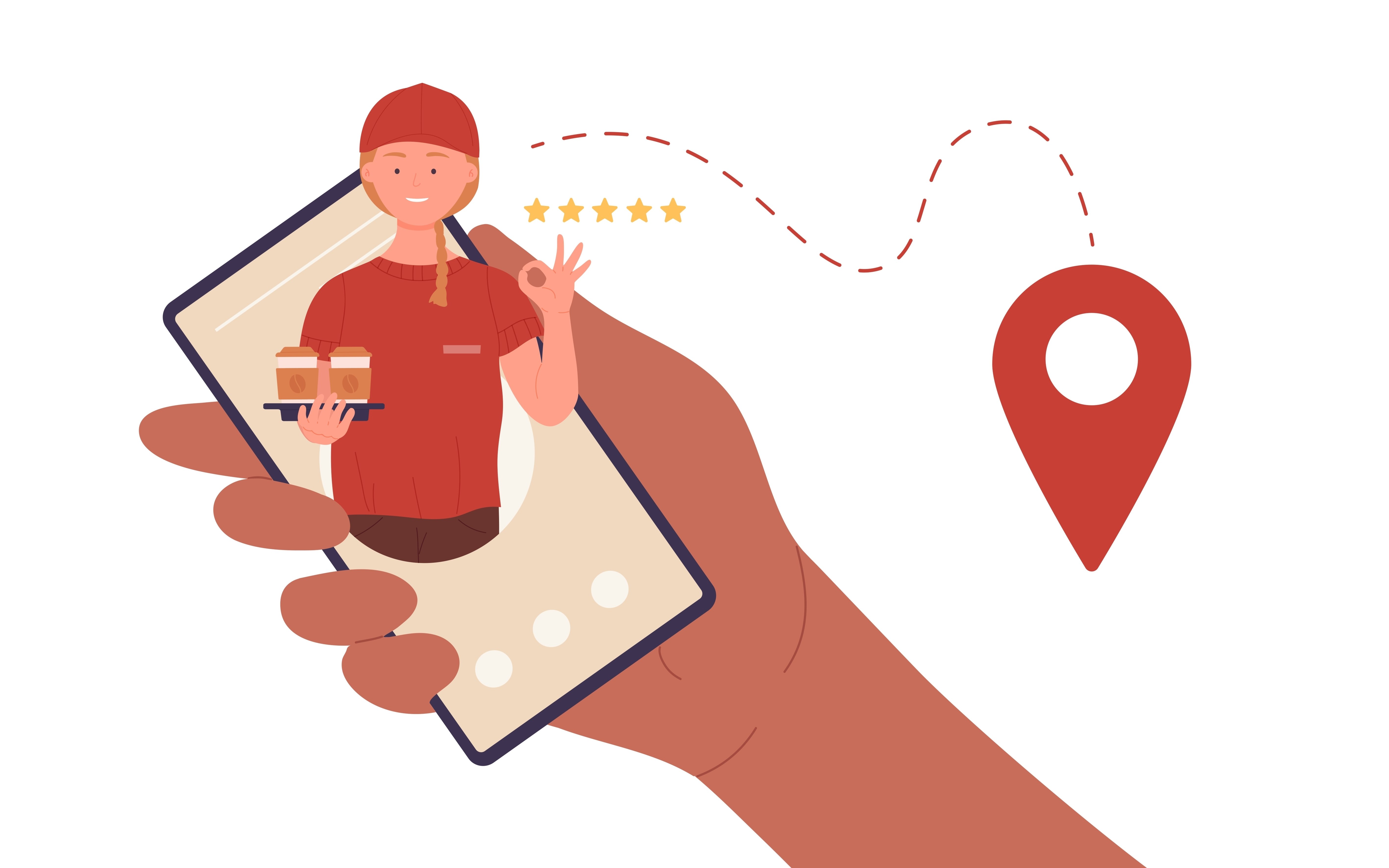 In other words, even companies that sell the most mediocre of goods will see sales steadily grow if they consistently generate more leads, while the best products ever made will be doomed to fail if no one knows about it.
If you find yourself in the position of needing a better lead generation strategy to increase awareness and sales of your product or service, then you've come to the right place. Read on to learn where and how to get more leads.
First, What Is a Lead Generation Strategy?
If you're not familiar with the concept, a lead generation strategy is a plan encompassing various tactics that attract interested prospects and convert them into leads when they are entered into a contact management or marketing software system. From here, leads will be nurtured throughout the buying process to help convince them of your offerings and hopefully result in a sale.
Since it is the goal of every entrepreneur, startup, enterprise and multi-conglomerate organisation to generate as much revenue as possible, these companies need to have a solid lead generation strategy to constantly attract new and returning leads that can eventually be converted into paying customers.
With the above in mind, it is then easy to see how crucial it is to develop fresh, innovative ways to keep the masses coming.
How Can You Generate More Leads for Your Business?
Here are a few methods you can implement to improve the number of leads you're receiving:
In 2020 alone, over 3.6 billion people were recorded using social media worldwide – a number which is expected to reach 4.41 billion by 2025. And with the average adult spending between 2 to 3 hours per day on social media per day, this makes platforms like Facebook, Twitter, LinkedIn and Instagram the perfect places to attract leads.
First, you'll want to optimise all your social media profiles by keeping them fresh and up-to-date at all times. Then, use ads, hashtags and sharable, quality content to spread messages about your products or services. Make sure that the messages you share on social media appeal to your target audience to get them interested in your offerings.
Additionally, social media is a great way to raise brand awareness, as individuals will like, comment on and share what you're posting, thereby spreading it to like-minded people and directing more traffic to your website.


Running ads around specific keywords on Google's AdSense is another great way to generate leads, as it can capture the attention of a potential lead who is searching for a specific product or service that relates to your company. Any person searching for a keyword will stumble across your ad, which will then direct them to your company's website where they will hopefully become a lead.
The best part about Google Ads is that you'll only be charged when the ad is clicked on – meaning every cent of your budget will be well spent.
Track Your Lead Generation Process
Believe it or not, but monitoring the progress of how your business gets leads can actually result in more leads. By recording your successes, failures and any other relevant information about your lead generation process, you can ascertain what is working and what areas need improvement.
You can use the data and statistics collected from your website, Google AdSense, social media platforms and any other marketing channels to better your lead generation process going forward by replicating successful actions and changing those that aren't performing well.
In other words, think of your lead generation process as a machine and the information your collect by tracking your progress as the tools that help you to keep fine-tuning so that everything runs smoother and better.
Add Sign-up Forms to Your Website
Prospects become leads when they start to show real interest in your product and service. By adding a sign-up form to your website, you're providing visitors with the option to register their interest in your offerings. If they do fill in their details, this means that they're open to hearing more and can possibly be converted to a sale.
The sign-up form itself can offer anything that's of value to the visitor in return. This can be in the form of videos, eBooks, more useful information or any other relevant reward for providing their email or phone number.
Gaining their personal details might seem like a small victory, but it's a tiny transaction that can lead to bigger, more valuable ones.
Search Engine Optimisation (SEO)
No matter what industry you're in or what you sell, every business has competition that provides similar products or services to the same target audience. However, great SEO can ensure that your company maintains an edge over competitors by ranking your website higher than theirs. The higher you rank on search engines, like Google, the more traffic you'll receive to your website. And more traffic means a better chance of generating more leads.
But beware – SEO strategies are long-term plans, which means it will take a while before it yields any results.
Create Valuable, High-Quality Content
Content marketing is one of the most effective ways to lure traffic to your website. Creating valuable, quality content that appeals to your target audience and provides helpful advice, tips or solutions to their problems will keep them engaged for longer and spark interest in your brand and offerings. Not to mention that it also helps with SEO.
Furthermore, offering high-value content also establishes your company as a thought leader and reliable expert in your industry. As such, people are more likely to seek you out for information, which builds your brand awareness and develops trust with your target audience in the process.
By connecting to potential leads in an authentic, helpful manner will go a long way in setting the foundation when nurturing them further down the funnel and trying to convert to a sale.
Ask Satisfied Customers for Referrals
Word-of-mouth (WOM) was the first-ever type of marketing, promoting products and services long before the creation of the written word, printed media or social media. Today, it is still one of the most effective marketing methods as people are more likely to trust a product recommended by their friends, family, colleagues or even acquaintances.
Don't be afraid to reach out to existing customers and ask them for dependable referrals in exchange for a reward, such as coupons, discounts and freebies.
Host Educational Webinars
Hosting educational webinars are a great marketing tool that helps develop a connection with your target audience. By offering useful information that indirectly relates to your products or services, you not only establish yourself as a thought leader and industry expert, but you build trust and relationships with leads that can possibly turn them into permanent customers.
Find Your Target Audience Online
It's no use pumping money into marketing your business on Facebook or Instagram if your target audience mainly uses Twitter and LinkedIn. Get to know your target audience and find out which platforms, websites and even physical hangout spots they visit frequently and tailor your marketing strategy to focus on these specific sites, networks, locations and publications.
There's no better advertisement for your brand than a happy customer. Someone who has first-hand experience with your sales process and is satisfied with their purchase is more effective than any other point we can mention on this list. So, the next time you close a deal and are left with a content customer, be sure to ask them for their feedback or to provide a testimony that you can then share on your website and social media platforms.
Create Personalised Emails and Newsletters
Marketing emails and newsletters are a good way to keep your brand and offerings top of mind with your target audience. They're also a great way to spread your marketing messaging and promote your products or services in a way that entices individuals to take further action, usually by driving traffic back to the business's website.
Easy-to-use chatbot builders are an effective way to vet leads, as they can qualify leads, book meetings, answer FAQs and much more. All you need to do is customise your widget to match the look and feel of your brands and create a welcome message that's actionable and matches their intent.
Nothing gets people more interested in a brand than a competition. Everyone loves getting free stuff, so offering a giveaway of a product or service will quickly garner a lot of interest in your company.
In exchange, you'll receive a host of completed lead forms, and with the consent of those that fill them out, you can add these potential leads to your email nurture campaigns. This could, in turn, lead them to become future customers.
Engage Directly with Leads
In a few of the previous points, we alluded to the importance of building relationships with your target audience when trying to generate more leads. Well, another way to develop this connection and build trust with prospects is through direct engagement.
Direct customer engagement should be one of your top priorities, as providing just an FAQs page is not the most effective of methods. Live chat, forums, help centres and replying to direct messages and comments on social media are just a few places where customer service representatives can be present and attend properly to queries and questions.
The better your engagement with your target audience, the better your chance of generating more leads.
Related: What is Call Tracking and Lead Scoring?
Work With Nexa to Get More Leads
By no means is this an exhausted or comprehensive list of ways to generate more leads, but it's a good start for those looking to grow their business. However, running a company is stressful enough as it is, and crafting an effective lead generation strategy requires a lot of time, effort and resources that most business owners just can't invest.
Fortunately, we specialise in driving fast, sustainable and efficient growth for our clients – so why not outsource the work to us? Whether you're looking for a boost in leads or want to overhaul your entire digital marketing strategy, Nexa has the experience, skillset and knowledge to help your business reach new levels of success.
For more than a decade, the Nexa team has been generating highly qualified sales lead for businesses of all types and industries, including real estate, healthcare, wealth management, education, business services and more. There's truly no one better for the job.
Speak with us at Nexa and take the first step to create a solid lead generation and sales strategy today.