HubSpot has earned its reputation as being one of the best CRM systems on the market. Using the inbound methodology, businesses who use this platform can secure leads and effectively nurture them using strategies proven to work. In this article, we'll be exploring some of the best ways your business stands to benefit from this.
Using HubSpot
The inbound methodology prized by HubSpot is geared towards bringing your business leads and having them begin an ongoing journey with your brand. While traffic is excellent, most people who are drawn to your website are not yet ready to make a purchase. The real measure of success is in your ability to convince them and convert them into customers. This is here lead nurturing comes in.
By engaging with these interested potential customers through targeted engagement, you can reap the benefits of successful lead marketing. HubSpot is a platform set up to help you achieve just that. A successful lead strategy can help you secure a sale and encourage customer loyalty and retention, which results in a long-term increase in revenue.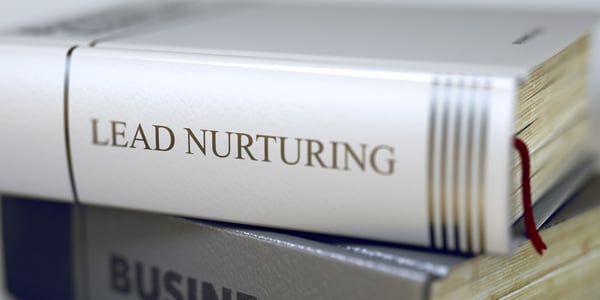 To convert a potential customer, you will need to facilitate the potential customer's journey to purchase. By providing relevant information and support, you can influence the conversions. HubSpot makes this happen by automating these processes for you so that your brand's communication is personalized and follows all of the necessary pathways to making a purchase. This includes educating, informing, engaging with, and converting a consumer into a complete (and ideally repeated) cycle.
Marketers are also able to nurture leads by following up and bring available at various touchpoints. The process of nurturing leads takes time - it occurs approximately over one month, whereby emails, calls, follows, and site visits may occur, depending on your business's nature. Therefore, it is inclusive of the entire process, from reminders and notifications regarding abandoned carts to sending specialized content and finally thank you's.
The content required for lead nurturing will look at informational, marketing and sales qualified leads. This means it spans the awareness, consideration, and decision making stages in the customer journey. The kinds of automated processes you can use on HubSpot includes providing workflows, lead scoring, HubSpot integrations, and building trust and brand positioning. The inbound marketing that supports these processes includes optimized blog posts, webinars, ebooks, promotions, videos, interactive media, calls to action, lead sign up forms, contacts, emails, social media, workflows, consultations, FAQs, trials, and demonstrations.
7 of the Best Lead Nurturing Strategies
1. Segmentation:

One of the strong suits of using CRM software is to gain highly valuable insights regarding your audience and their behaviors when interacting with your business. To nurture leads effectively, it is important to segment your prospect into target personas, as they will have different needs and preferences. By considering each lead at a micro level, you can learn what works for them and guide them more effectively. Determining the best course of action and responses depending on each specified group of targets is key. This should work in conjunction with the workflow maps, so you're looking at each customer, as well as the stage they're at.




2. Multi-channel Communications:

As we mentioned with marketing, email and social media are two strong avenues for communication with your audience. They should also be available to leads who could ask you questions using these channels to help their decision making and buying processes. Other marketing efforts to consider when seeking to nurture leads are retargeting ads that serve as reminders. These dynamic websites adapt to specific segments and making outreach efforts for direct sales. HubSpot's CRM is the perfect tool for centralizing these multi-channel communications, as well as aligning your sales and marketing efforts for more effective results.


3. Content:

To nurture your leads, you need to provide them with relevant content. Presenting this in various formats is a practical approach - for instance, in some cases, a video will work better, while in others, an in-depth article is necessary.

Overall, the content marketing

needs to help your leads become familiarised with your brand and business. It also needs to suit their needs as they make their way deeper down the sales funnel, with lots of general content at the start and more specific and detailed content as they hone in selecting a product and making a purchase.




4. Responsivity:

While the time a potential customer spends as a lead can vary, you need to be prepared to be on call and responsive if you want to make more sales effectively. The best strategy will involve sending follow ups and being quick to respond to queries helpfully. Using HubSpot's CRM, you can log and see all communication with a given lead across the channel, allowing your responses to be faster and better suited to that individual, therefore increasing the likelihood of securing a sale.




5. Personalization:

Personalisation is a technique that has been proven to increase sales and customer satisfaction. Whether it's a message or an experience on a website, catering to each lead will improve your ability to nurture them successfully. Being direct with your engagements and targeted with your campaigns are other ways to do this, ensuring that you build long-lasting relationships to earn sales over the long term.




6. Marketing:

Digital marketing is all about the communication you share with your leads. Creating content through social media posts and email campaigns is a great way to provide them with information to guide their journey with your brand. Having the right messaging can inspire them to take action. It is also crucial that these marketing messages and campaigns, which you can prepare and automate on HubSpot, are seen as channels that encourage two-way communication, which relays the need to engage with your leads as a means of nurturing them.


7. Building Workflows:

One of the most significant advantages of using the HubSpot platform is building workflows. These are essentially a collection of roadmaps that contain stages or goals that measure each lead's progression with your business. You can set triggers that kick off specific engagements or enrollments depending on the actions taken. Having automated calls to action along with this will help to guide your customers. For instance, it is gaining their trust, determining their buying criteria, allowing them to evaluate the available options, and then engaging with them to close the deal.
In Closing
That wraps up our guide on the best strategies for lead nurturing with HubSpot. From understanding the process and how this technology is there to help your business grow, you can implement the seven best practices of improving your lead nurturing as discussed above for greater successes.
Nexa is an independent digital marketing agency with headquarters in Dubai. We have extensive experience in the Middle Eastern market and are HubSpot's only Diamond Partner Agency for the GCC region. We have helped many businesses to use HubSpot and develop effective lead nurturing strategies. Our other services include digital marketing services, from website and mobile services to content marketing, social media marketing, SEO and PPC, and media production. For more information on how it can help your business, book a slot to chat with us.