If content is king of the digital world, digital technology is its crowning glory. With so many tools at the fingertips of marketing teams, the possibility of creating stellar content that performs is well within reach. In this article, we'll be discussing the ways tech meets content, and how you can improve your strategy with a stack of tools designed to improve content.
The Emergence of Content Stacks
There are thousands of companies vying for space within the marketing tech landscape. So much so, that MarTech is a commonly used and understood term. While this is true for digital and inbound marketing overall, the same can be said for content. And content is a ball game of its own. Why? Because the ROI of content cannot be measured in the same way as paid ads, for example.
So, having to explain to your heads of business the value and importance of content can be tricky. Tools can help the entire process, from strategizing through to production, publishing, and reporting. This can vastly improve metrics and streamline content creation processes. This results in enhanced productivity and more effective campaigns. Depending on your tech stack, or range of tools in your arson, you can even provide customized content that is more engaging for your audience, resulting in deeper connections and more meaningful relationship-building.
The audiences of today have free-flowing access to information online. With over 2 billion websites in existence and businesses trying to outdo each other as thought leaders with published content, customers have come to expect a certain standard of content from businesses.
Content spans across digital platforms and as such, they need to flow seamlessly with an integrated marketing approach. Sophisticated systems help to thread all of these, along with customer interactions all under one roof, which aids brands in building better, stronger relationships with their audiences. Based on this, you can see how a CRM system might be a great foundation, but in truth, you'll need a tech stack at the helm.
A tech stack refers to the various technological tools that help writers and marketers to produce and publish the best possible content in a way that makes the most sense to your audience and the algorithms. These tech stacks have essentially removed the need to have a team of computer scientists since this tech is easy-to-use and already programmed. In other words, you're using low-code and no-code tech.
With the right tech tools, marketers are more empowered than ever before. Becoming more productive and having better processes, results in optimized content that can then be measured in detail, and follow-up communication that is personalized can follow. In other words, brand and business growth await.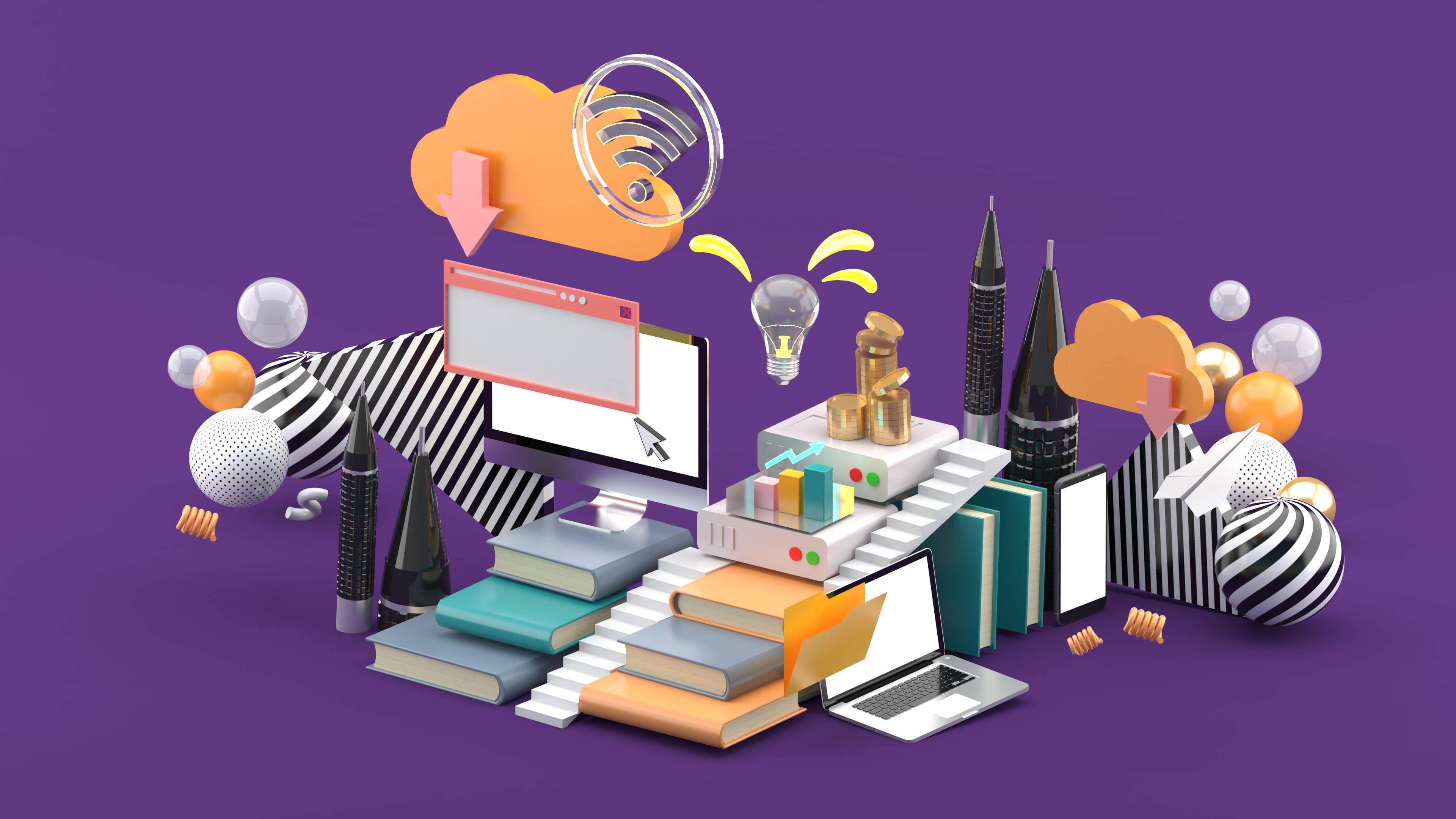 Creating Successful Content Strategies with Tech Stacks
There are many tools available on the market for businesses. In the same way that businesses need to be selective about which social media platforms they use, so too do content marketers need to narrow down which tools make the most sense to them. The goal is for these tools to provide value. If you're working with the wrong tools, it can actually result in unnecessary steps with wasted time and poor results.
Technology is not there to perform the job for you, instead, it is there to facilitate the process. The content teams will need to analyze their roles and outcomes and see which tools would be beneficial to them. When you have the right mix, you'll not only be producing successful content campaigns that help the business grow, but you'll be able to scale up better as a content team as well.
Since tech stacks are there to provide you with automation and the streamlining of processes, it is ideal to find tools that can work together just as seamlessly. Preventing friction is key and for that, you'll need to look to integrations and flexibility. You also don't want to get to a point where you're relying too heavily on the tech you're using.
A golden goal for content marketers of today is to speak with audiences on a more intimate level. This goes beyond sending communication that is addressed to a specific person. Instead, it ties in with the greater aim of businesses which is to provide more customized experiences to more in-depth niches. Remember, tech is there to help your strategy - it itself is not the strategy.
In other words, ask not what the technology can do for you, but what it can help you to accomplish. It's the equivalent of the all-important background dancers on stage. These dancers are super important, as they add a lot to the performance, but they are not the star of the show. The content itself, the content strategy orchestrating the event, and the creativity are what ultimately make the performance. And, importantly, that's what's going to make the show memorable and meaningful enough for the audience to remember it and return the next time.
So, how do you know what to include in your content stack? Begin with an audit and see where processes could be enhanced. Then, take your time conducting thorough research and fixing out which selection of tools will make the most sense to your business.
Intro to MarTech Tools
Content tools fall under the greater umbrella of marketing tech stacks. These often correlate, as these are not lone tech tools working in isolation. Remember, teamwork makes the dream work. The tech stack is designed to ultimately enhance the buyer journey as they make their way from the attract to engage and analyze stages.
Here are some examples of widely used MarTech tools that can be used as a starting point when developing your marketing tech stack:
Ads: Google Ads, AdRoll, Quantcast, Basis
ABM: Demandbase, Terminus, RollWorks
Page builders: Unbounce, Instapage, GetResponse, Knak
Social media management: Sprout Social, Buffer, Sprinklr, Hootsuite, MeetEdgar, Later
CMS: WordPress, Ghost, Medium, Drupal, Squarespace
SEO: Ahrefs, SEMrush, Moz, Conductor, Siteimprove
CRM: HubSpot, Salesforce
Webinars: Zoom, GoToMeeting, WebEx, Blue Jeans
Video marketing: Vidyard, Wistia, Vimeo
Content: Uberflip, Outgrow, Ion
Content production: Google Suite, Grammarly
Design: Canva, Adobe Suite
Lead scoring: MadKudu, Salespanel, Infer, ActiveCampaign
Leads: Intercom, LeanData, Bizible, Terminus
Data: Clearbit, ZoomInfo, LinkedIn Sales Navigator, Cognism, Segment, Tealium, mParticle
Automation: Marketo, Pardot, Eloqua, ActiveCampaign, Keap, Constant Contact
Email marketing: Encharge, MailChimp, Omnisend
Sales: Outreach, SalesLoft
Cloud calls: Aircall, Dialpad, Talkdesk
Web Analytics: Google Analytics, Firebase, Heap
Business intelligence: Tableau, Microsoft BI, Looker, Domo
Product analytics: Heap, Google Analytics, Adobe Analytics
Conversion rate optimization: Hotjar, Crazy Egg, FullStory, Quantum Metric, Optimizely, Unbounce, Instapage
Operations: Slack, ClickUp, HubSpot
Based on the above, you already get an idea about how many tools are available and how many your business may need. When building your tech stack, ensure that it enhances the work your content and greater marketing team are busy with. Utilizing some of the tools above, you can see your content marketing soar, with improved ways to attract, engage, convert, and delight your audiences.
Speak with us at Nexa. As an independent growth agency, we are well-versed in a diverse range of MarTech tools. We can help you select, implement, and use the best tools for your business. Grow with us.